If you love and admire your cat like I expect you do, then you've most likely thought about what it must be like to walk in their paws. Wouldn't it be great if they had cameras for cat collars so you could see how they experience the world and what life looks like from all the way down there?
Not to mention the excitement of their jumping, exploring escapades. And then there's the fact that we want to record every moment of our precious feline's nine lives.
These days we are fortunate enough to have the technology to do so. They don't get in your cat's way, and you get to experience their adventures.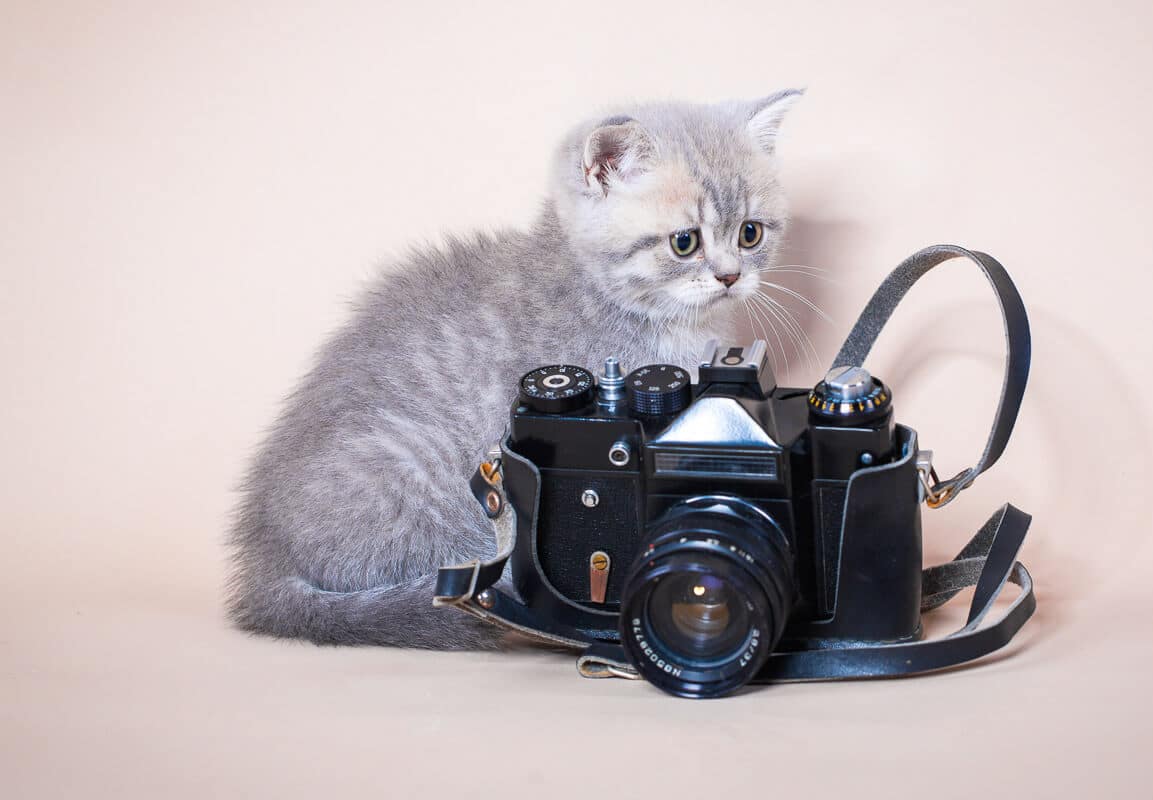 The Best Cameras for Cat Collars
These days there are high definition cameras that you can strap to your cat's collar, or mount on a harness on their backs. You can choose between video, photo, or both. The size and heaviness are also important to take into consideration.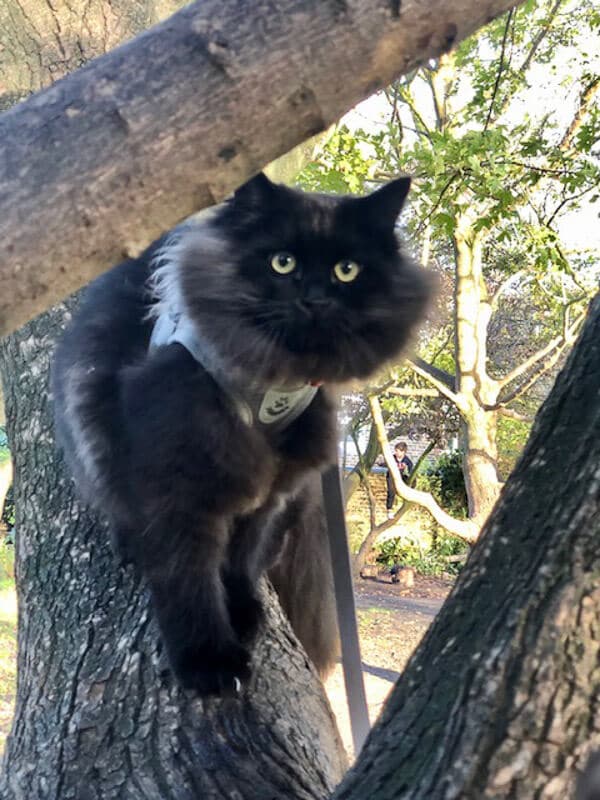 Even though all these options are light and easy to use, your cat might be very small and delicate, and you don't want to potentially harm or drag your feline friend down.
So without further ado, let's take a look at the best options for your cat so that you can choose what will suit their lifestyle best.
1. GoPro Hero 8
Likely the best camera option for your cat is one that will suit you well too. This waterproof action camera can take whatever your feline has to dish out, and you'll be able to join in the fun, in high definition.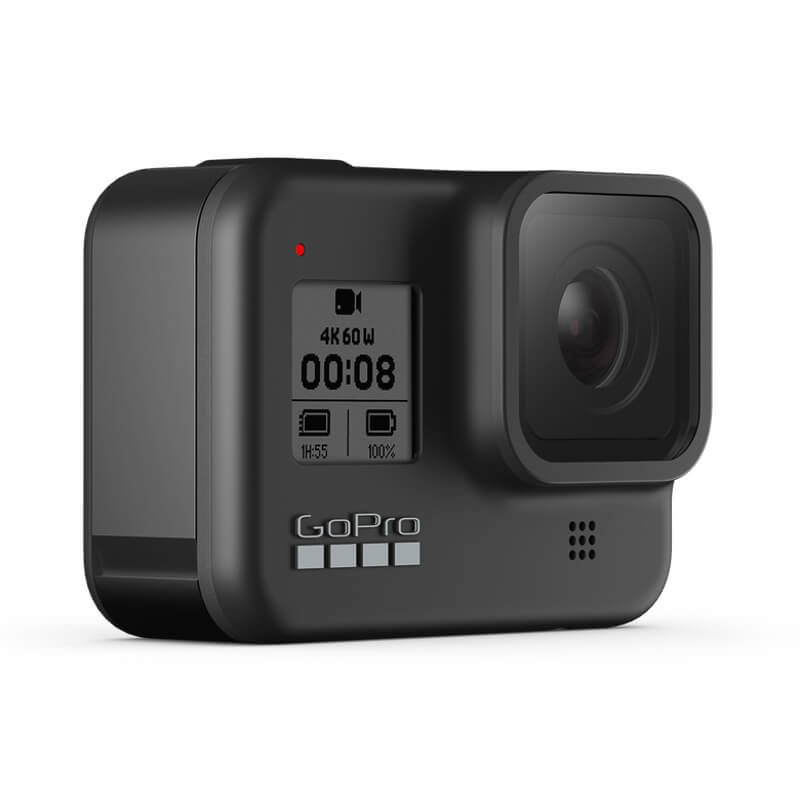 Easy to strap to a harness (after all, that's what this impressive little camera was designed for), the GoPro Hero 8 is sure to get a smooth picture. There are three levels of stabilization, in order to ensure that you don't get wobbly or jolted video.
So even if your feline is jumping up walls, galavanting outside, or simply spending time with you, everything will be caught in a seamless video.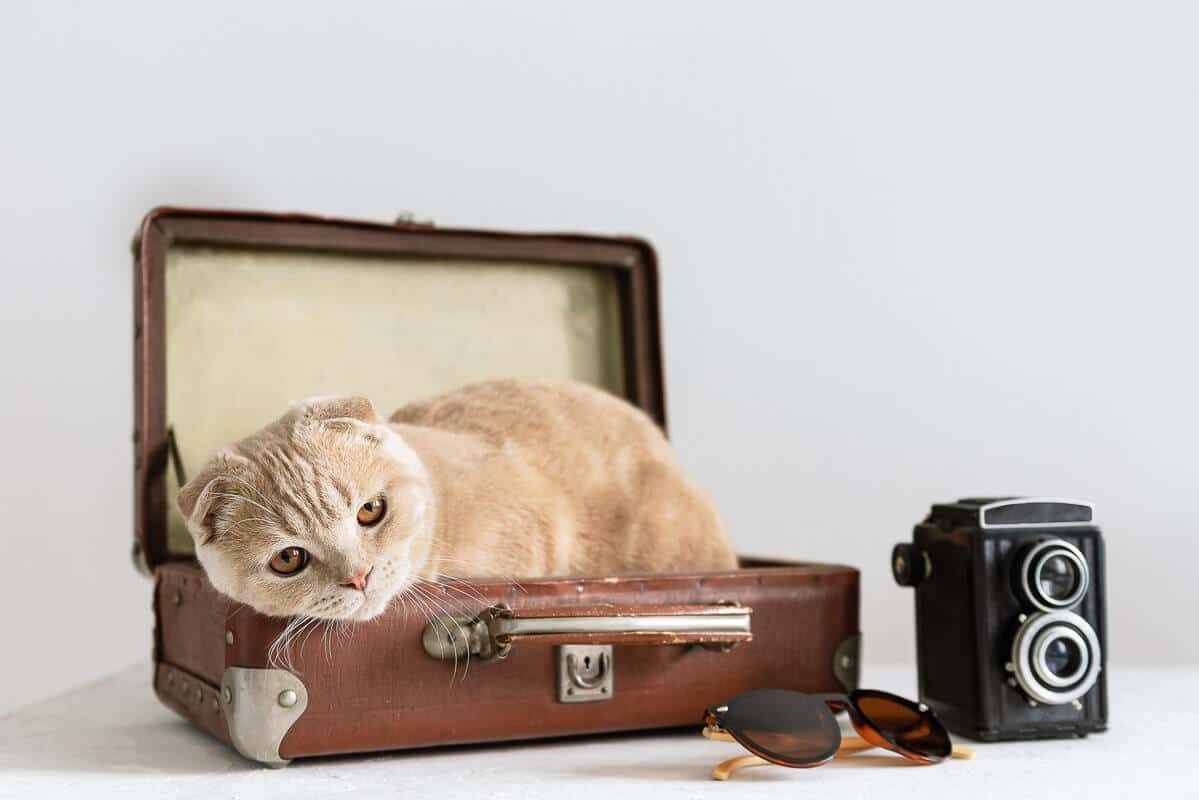 There are also a number of photo options, where you can set the camera to go off at different intervals. And this camera is a wonderful investment for you too since you can just snap it off your finicky feline's collar or harness, and take it out for a spin yourself.
Lastly, GoPro 8 has live streaming in 1080p. So if you want to know then and there what your cat is experiencing, you can. Real-time streaming is unique to this cat camera and makes it an even cooler investment.
⇒ Check Prices on the GoPro Hero 8
⇒ Getting a new kitty? Check out my guide to How to Look after a Kitten, 6 Best Kitten Wet Food Options and 8 Best Kitten Dry Food Options
2. Mini Spy Camera for Cats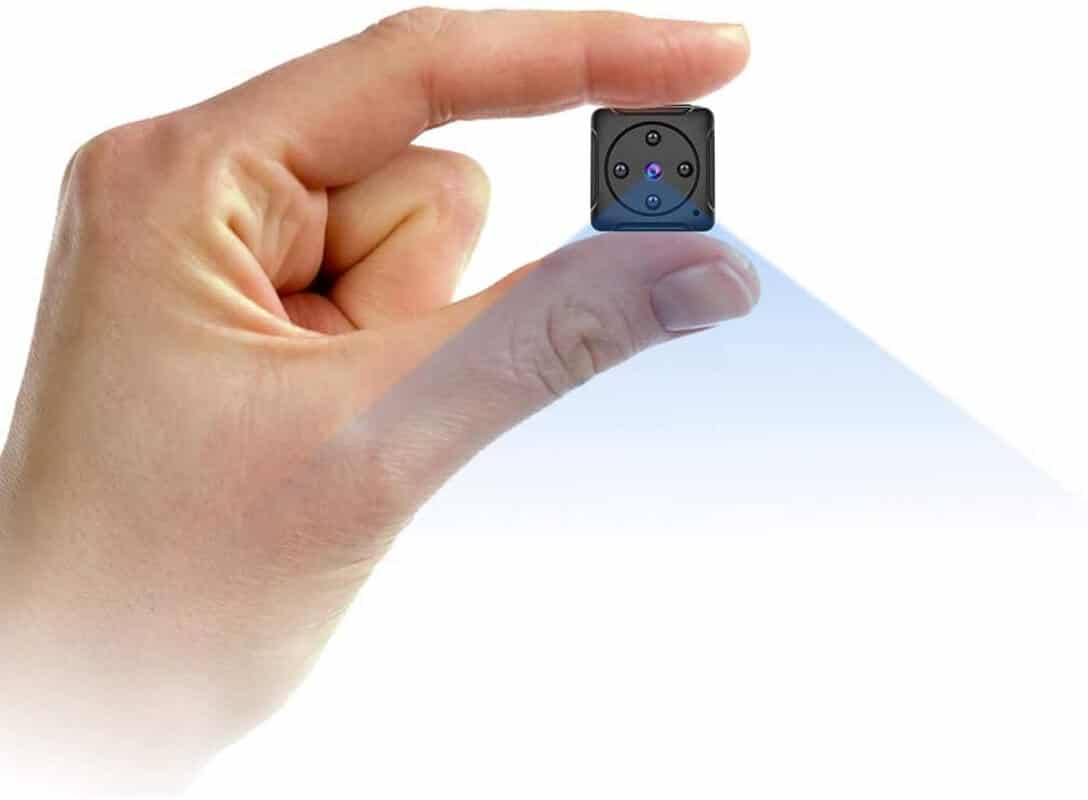 If you're wanting to fly under the radar, this tiny little camera is the best way to do so. It is also a more budget-friendly option to the GoPro, and its ease of use makes it a better option for those amongst us who don't fare too well with technology.
Impressively, this mini camera only records video when it detects movement. So, as cute as your cat's many naps might be, you won't have to comb through hours of video to get a couple of action shots. And if you take your cat walking, you can capture the whole adventure.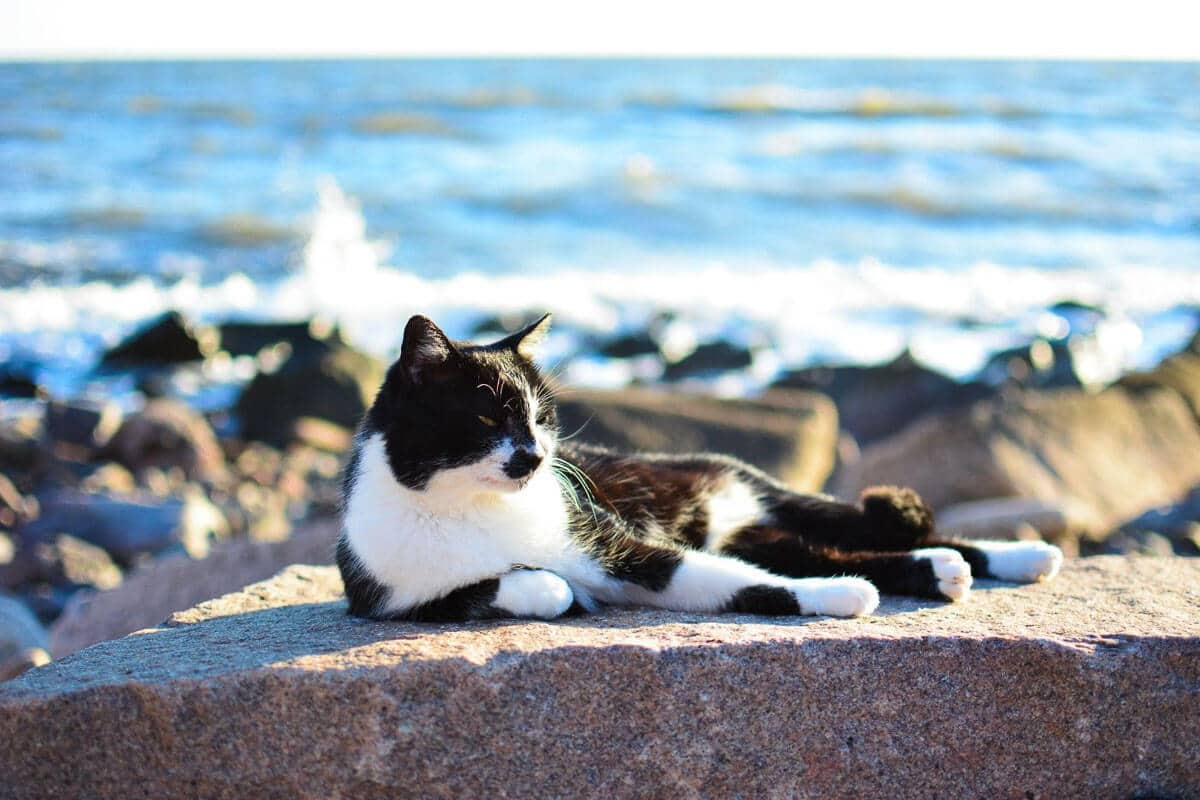 The mini spy camera runs for an hour on a full battery. This might not feel like plenty of time when you don't want to miss a single thing of your cat's day, but since it has a rechargeable battery, we can forgive it this short running time.
The last nifty aspect of this little camera is that it can simply be clipped to your cat's collar, and away it goes.
⇒ Check Prices on the Mini Spy Camera
3. Uncle Milton – Pet's Eye View Camera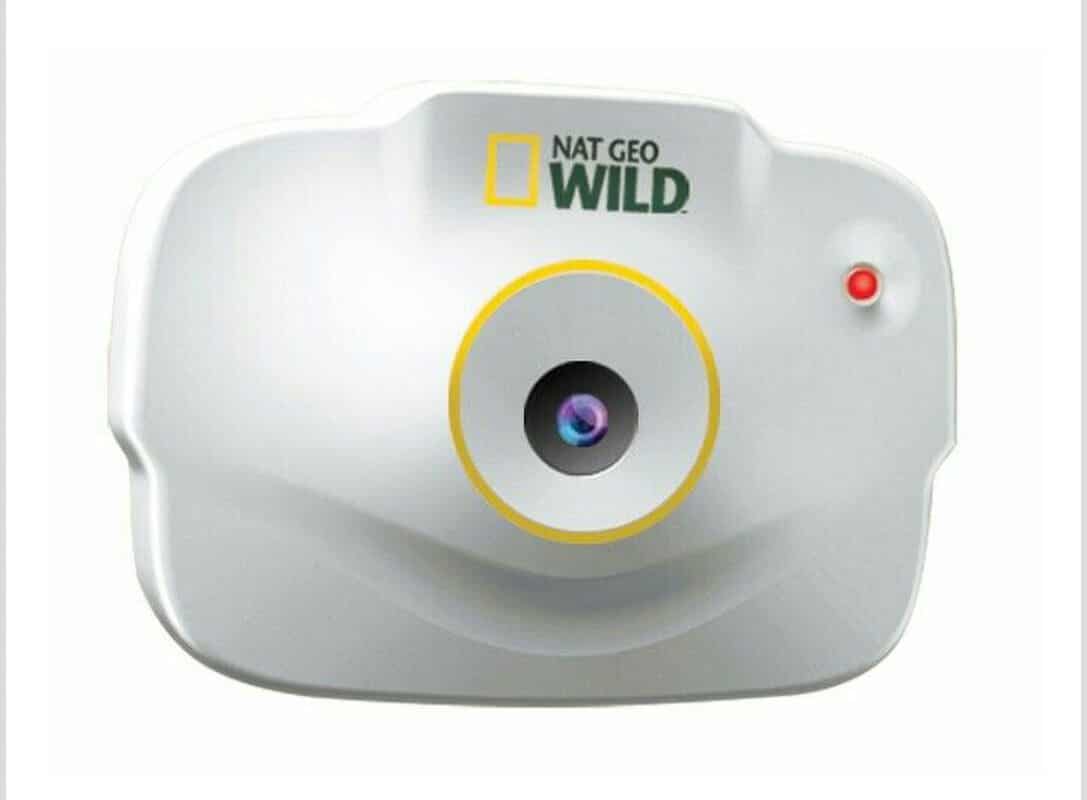 If you're wanting to take snapshots of what your pet gets up to while you're not around, this Uncle Milton's Pets Eye View camera is for you. It's lightweight, so as not to drag your nimble cat down at all as it goes through its day. Plus it has a clasp to fit onto most cat collars.
With auto-interval settings of 1, 5, or 15 minutes, you can capture up to 40 photos of 640 x 480 pixels. The quality is not super high, and you might find that the photos come out a little grainy.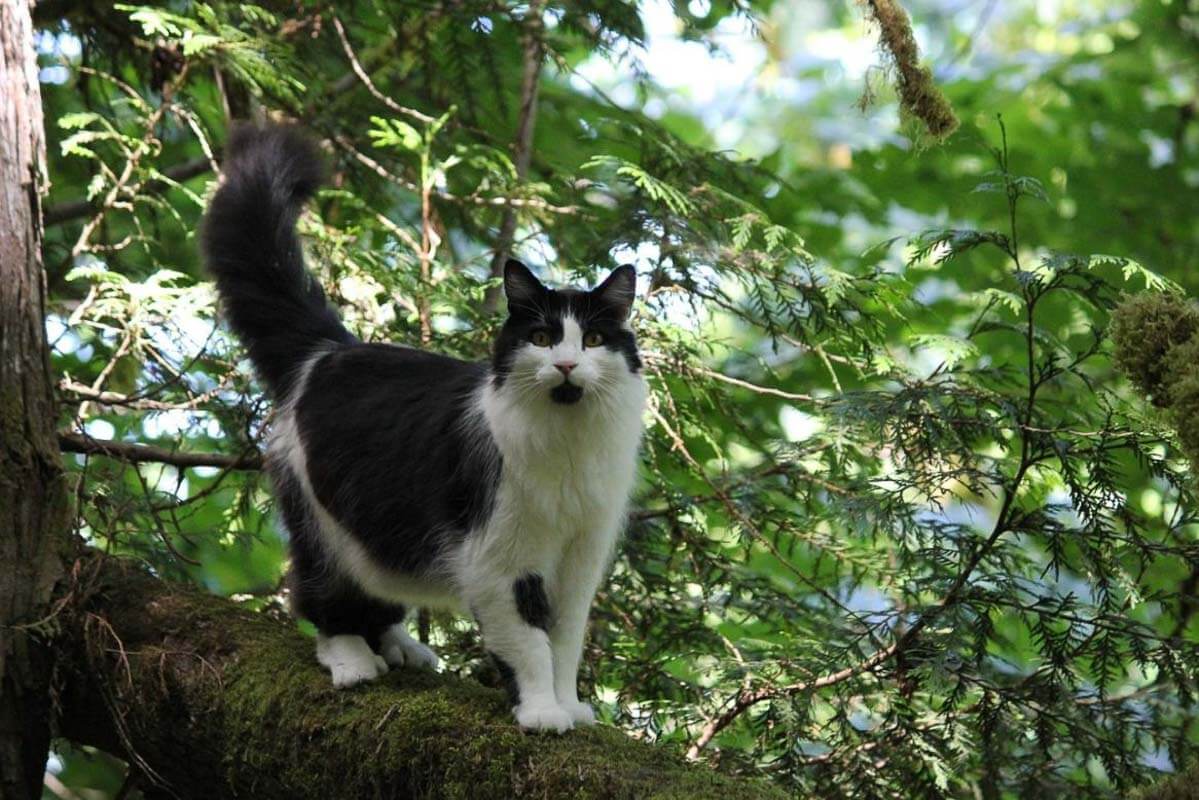 So if you're looking for a super high-quality picture, this camera might not fit the bill. But if you're looking for simple photos and a good price tag, Uncle Milton's works!
⇒ Check Prices on Uncle Milton's Pet Camera
4. DOGTEK Eyenimal Cat Video Camera
With built-in night vision, you can see what your cat gets up to at all hours of the day and night. If you've been wondering where it is your cat disappears to, or where their second home is, now is your chance to find out.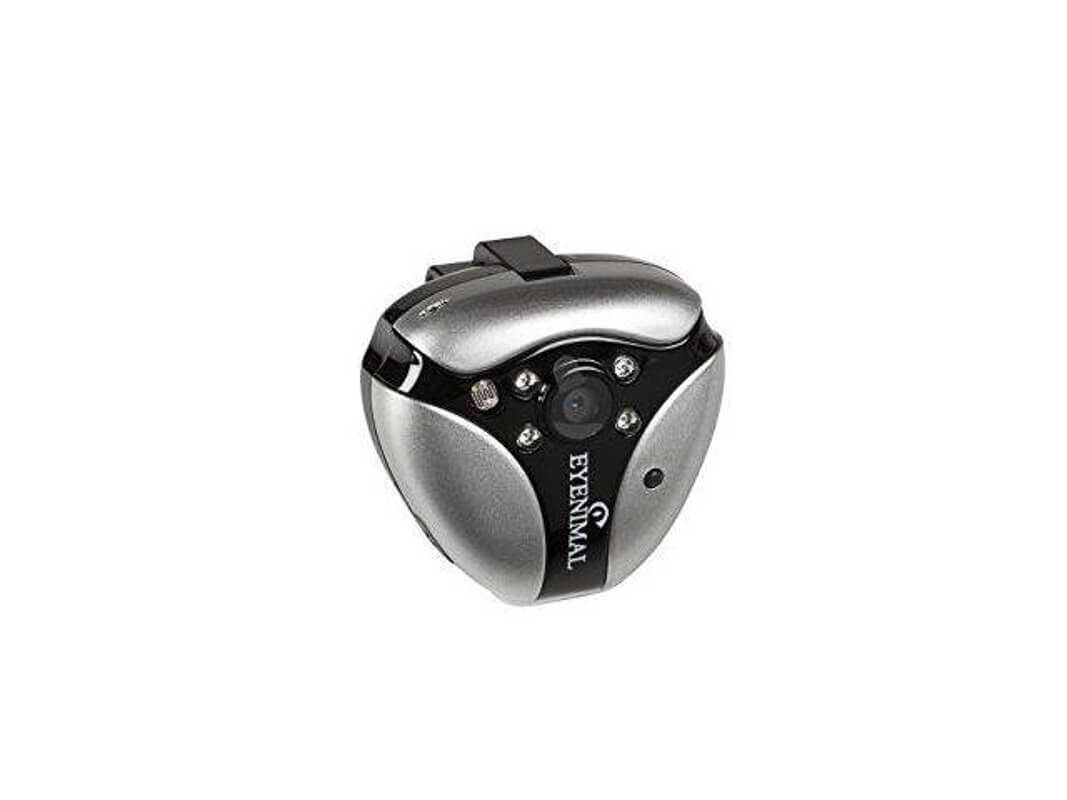 Of course, just seeing the cute things your cat does in their day is also possible with this easy-use video camera. A big plus is that this camera has audio too, so you can get the full experience.
With 736 x 480 video resolution and 2.5 hours of recording time, you can capture quite a lot. And since it has two recording modes, one of which is motion detection, you can include the naps, or choose to cut them out of your video.
⇒ Check Prices on the DOGTEK Eyenimal Cat Video Camera
⇒ Keen to get your cat out and about? Check out my posts on Is Cat Walking Possible?, 7 Best Escape Proof Cat Harness Options, 5 Best Carrier for Cats choices, 14 Best Cat Carrier for Car Travel options and 4 Top Travel Litter Box options.
Last Words on the Best Cameras for your Cat's Collar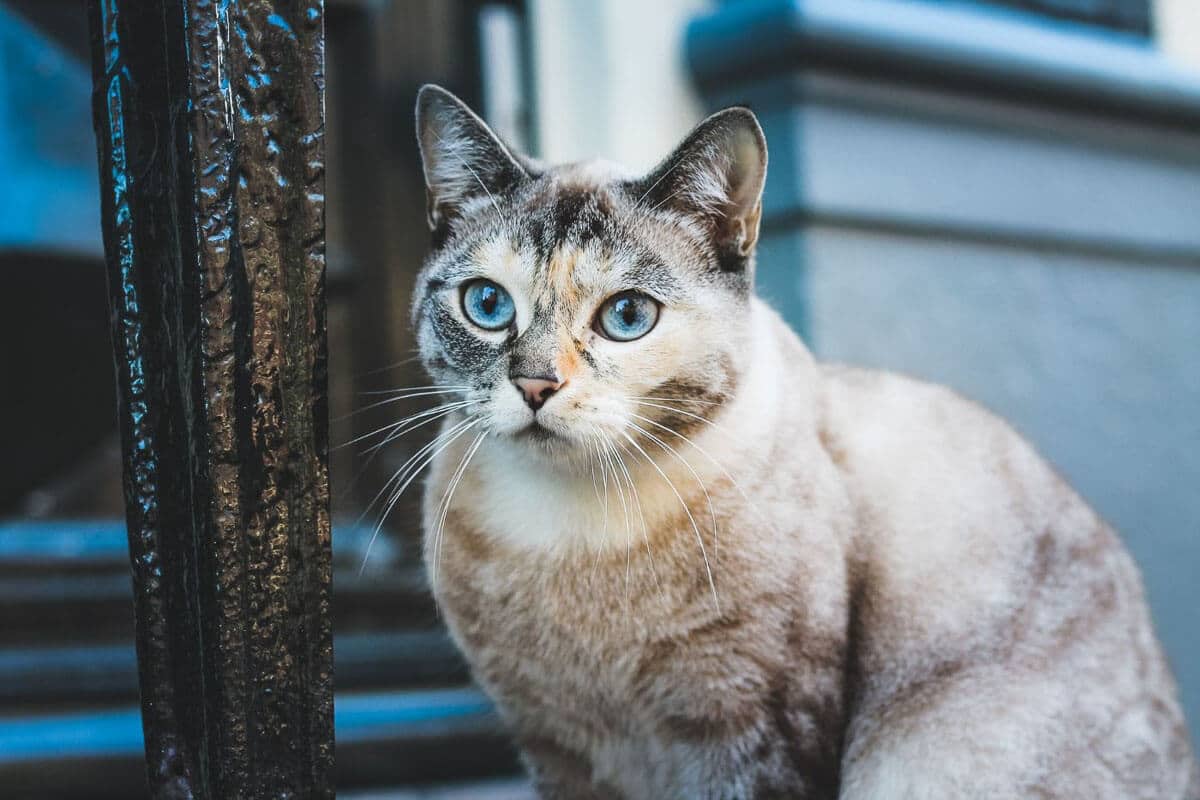 Seeing the world from your pet's perspective used to be a thing of dreams. To see how they respond to their environment, what they see, hear, and do during their exciting or uneventful days. After all, who wouldn't want to know what it would be like to go through life as a cat?
In addition to the many fun aspects of these cat cameras, is the safety issue. If you feel that your cat is in danger, or you're worried about what it gets up to while it stays away all night, getting a little footage can be really good for your peace of mind. Whether that's in photo or video form.
So what are you waiting for? Dive into the new technological world of cat care, and kit your cat out with their very own camera. Seeing how they live their nine lives can only bring you closer together and give you a new appreciation for their interesting existence.
Please Note: This cameras for cat collars post contains affiliate links. That means if you click through on most of the links and end up making a purchase I will receive a small commission. This will not affect the price that you pay. I wanted to make sure that you were aware of this.