Welcome to The Discerning Cat!
Hello and welcome to The Discerning Cat! My name is Amanda O'Brien and I am originally from Melbourne, Australia but have been living in London for 18 years. I have always wanted a cat. When I was a little girl I used to let stray cats into the house and all of my childhood nicknames revolved around cats.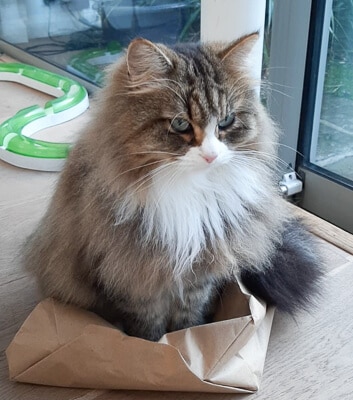 Alas, it was never to happen for me when I was a kid. Once I was an adult I discovered a passion for travel and working in marketing. I spent so much time travelling that I knew I couldn't take proper care of a pet. And that is what I kept telling myself.
And then I met Nelly. Nelly is the gorgeous Siberian cat of my good friend Cordy. When I met Nelly I just fell in love. She was so fluffy and silly and amusing – I really wanted to take her home with me.
So Nelly became my cat inspiration. So much so that when I decided it was time for me to get my cat I went to Nelly's breeder to ensure my cat would be as much like Nelly as possible.
The breeder said that she did have cats available and that I could have a kitten at 13 weeks in July of 2020. I was so excited!
When I am not investigating cats I have a travel blog, The Boutique Adventurer, a dog blog (don't tell Alexei!), The Dog Snobs, a website all about facts New Interesting Facts and I work as a marketing consultant. So, of course, I jumped straight onto the internet to start learning about how I could be a fantastic cat parent.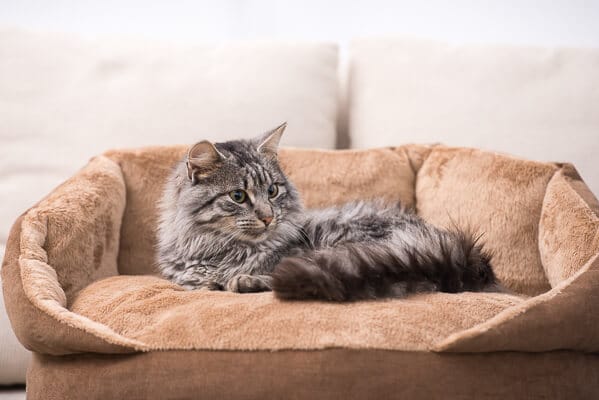 I was a bit shocked by what I found. Although there are lots of sites with good information like the cat food sites and upmarket cat bed sites there were no sites for people like me.
People who want their cat to fit in with their slightly more upscale lifestyle. Not over the top luxury but I want my cat to have products and services that are the equivalent of what I buy for myself. I buy my fruit and vegetables at wholefoods type places and I wanted the same for my cat.
I couldn't find one site that had curated all of the things that I would need for my cat and had a view with recommendations. So I decided to create one!
The Discerning Cat started with my online research and will then morph as I learn more about being a cat parent. I would love to hear from my readers with their tips and advice and where they are pertinent I will add them into my articles – the more the merrier!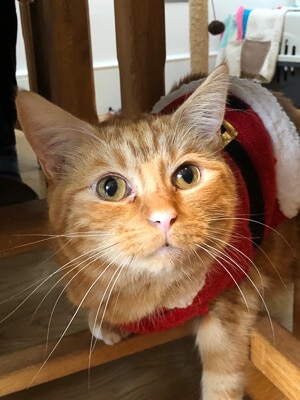 So join me while I find the products and services that my feline self would love and adore – and whilst my cat and I build our best 9 lives.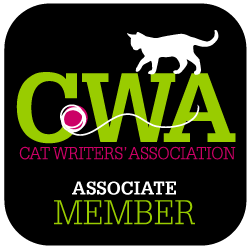 Join me on Social Media
Come and share in all things stylish and savvy and feline on
And of course please sign up for my newsletter. I only send it out once a month and I try to make it a mix of somewhat entertaining and featuring some good deals!
Other Cats in my Life
Nelly
The cat that started the whole thing. A gorgeous Siberian who lives in North London with Cordy and Isla. Nelly loves to hang out in random places and to become unbelievably fluffy in the winter.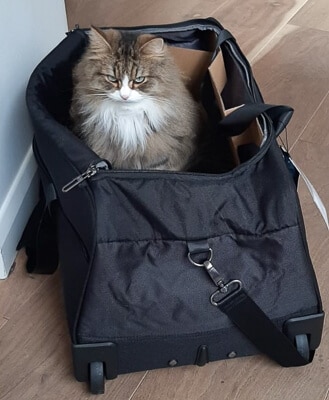 Jelly
Jelly is my nephew cat. He belongs to my niece, Matilda. Jelly came from Battersea Cats home and is very ginger. Before Jelly came into her life Matilda would draw family pictures at school that included a cat which didn't exist. My brother thought it would be a good idea to make that cat real.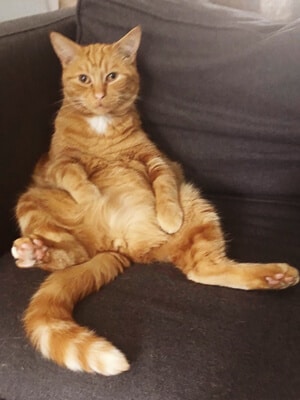 Jelly often thinks he is a person rather than a cat. He likes sitting up on his bottom with his legs out and paws down. He can be quite grumpy. Often when my brother walks past him he just sticks his paw out and whacks him. I find this quite amusing.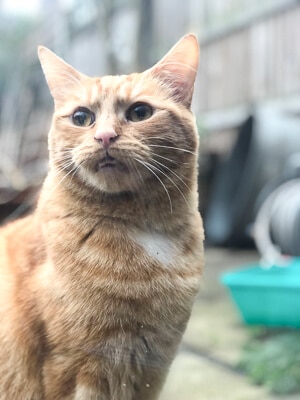 Dave
Dave belongs to Liz and Mike. Dave used to belong to Liz and Mike's neighbour. But alas the neighbour was not a good fur parent so Dave started hanging out at Liz and Mike's looking for food. Liz is a very kind hearted soul and began to feed Dave.
Dave realised he was onto something good and pretty soon he was never leaving Liz and Mike's house. They now have to get cat sitters to go on holiday. Liz often seeks out Dave surrogates now when travelling. Dave has done very well for himself.
Mai Mai
Mai Mai comes from China and moved to West London with her family a few years ago.