There are so many things to think about when taking care of a new kitten. They have to be kept busy, healthy, and of course, showered with love. But kittens also need to eat, and the abundance of food choices can make things seem complicated.
If you're searching for the best kitten dry food to feed your furry baby feline, you're in the right place.
This Kitten Dry Food guide will help you decipher the many different choices out there and point you in the right direction.
Best Kitten Dry Food: When should my Kitten Start Eating Dry Food?
Kittens should generally start eating dry food as soon as they begin to wean off their mother's milk. If the kibble seems too hard right away, you can wet the dry food with a bit of water to make it softer, or combine a bit of dry and wet food together.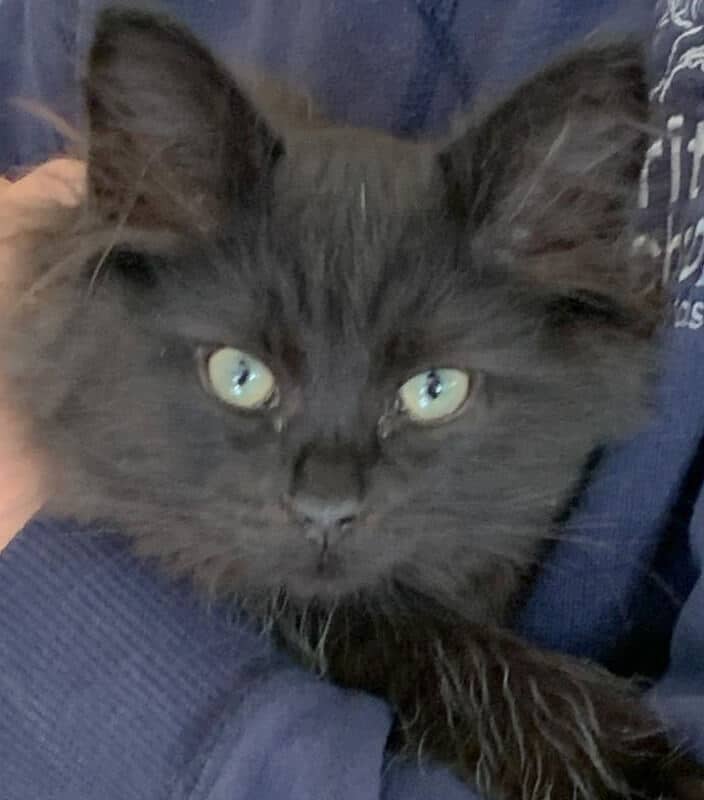 Kitten vs. Adult Cat Food: What's The Difference?
Aside from kitten kibbles being smaller so those tiny kitty teeth can bite into them, food made for younger cats will also contain different nutrients.
For one, food formulated for kittens will be higher in calories. This is to keep them energized and full of life as they discover the world around them.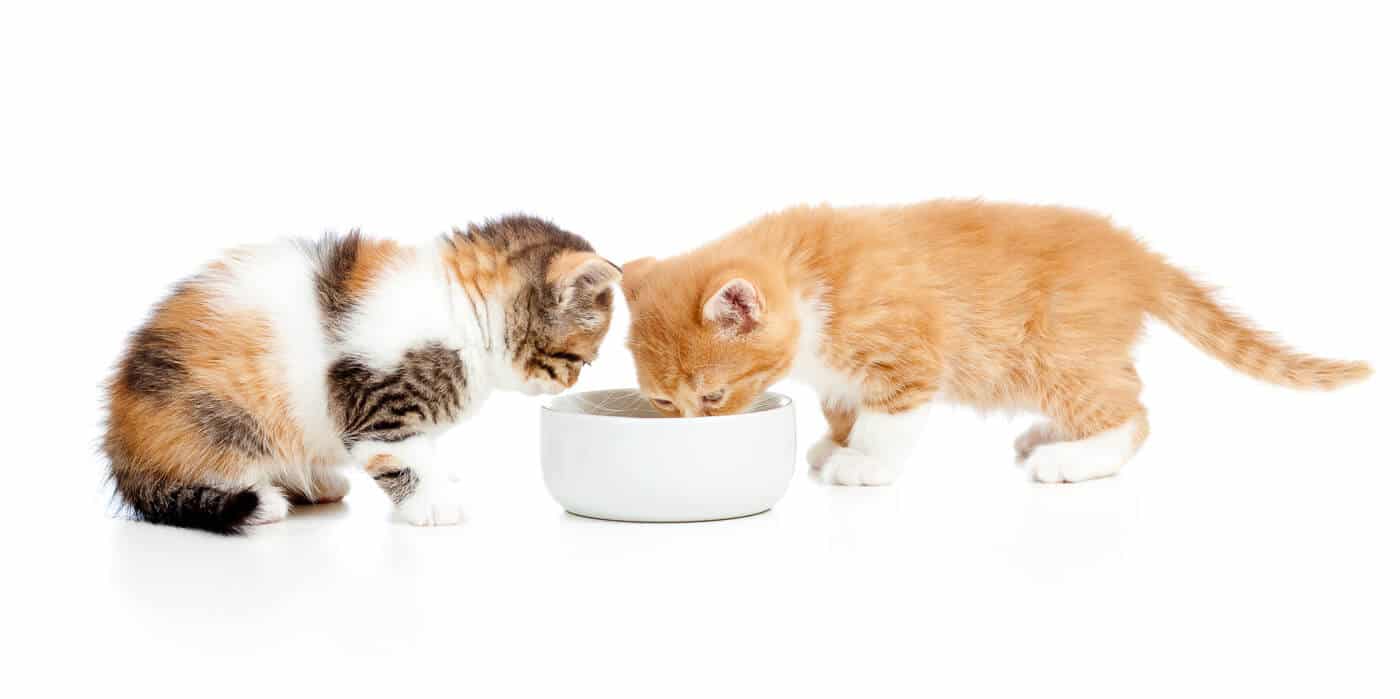 Kitten food will also contain more fat and protein, which is exactly what their little bodies need to grow.
Ultimately, adult cat food is designed to maintain your cat's health and keep them happy and satisfied at mealtimes.
But kitten food has a much bigger purpose – to ensure your young kitty gets everything he or she needs to become a fully grown, happy, healthy, adult cat.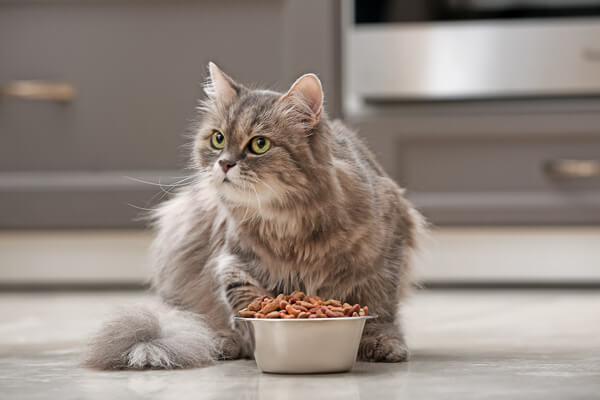 What Does Kitten Food Need To Include?
When looking for the best kitten dry food, it's always a good idea to chat to your vet about which food to choose. Some kittens may need a more specialized diet containing low-fiber food or other specific nutritional plans.
In general, good ingredients include fatty acids, antioxidants, and healthy vitamins. High protein is also great for kittens.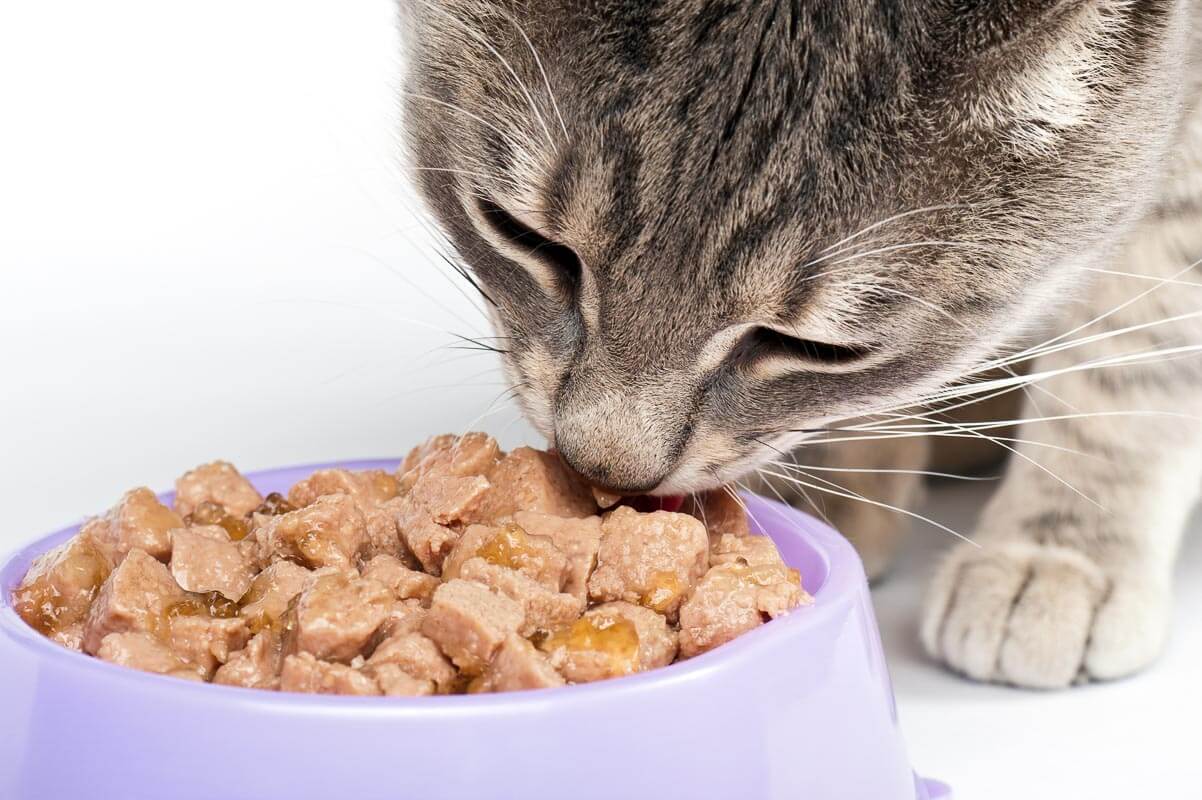 When it comes to taste, cats are driven by smell and texture much more than flavour. Indeed, cats have consideraly less taste buds than we humans do but a more acute sense of smell.
Note: It's also good to see if the food has been approved by the American Association of Feed Control Officials (AAFCO). This will ensure that it is high quality and contains all the nutrients that your kitten needs.
8 Best Dry Foods For Kittens
Here's a list of some of the top dry kitten foods out there. When making your choice, be sure to check in with your vet.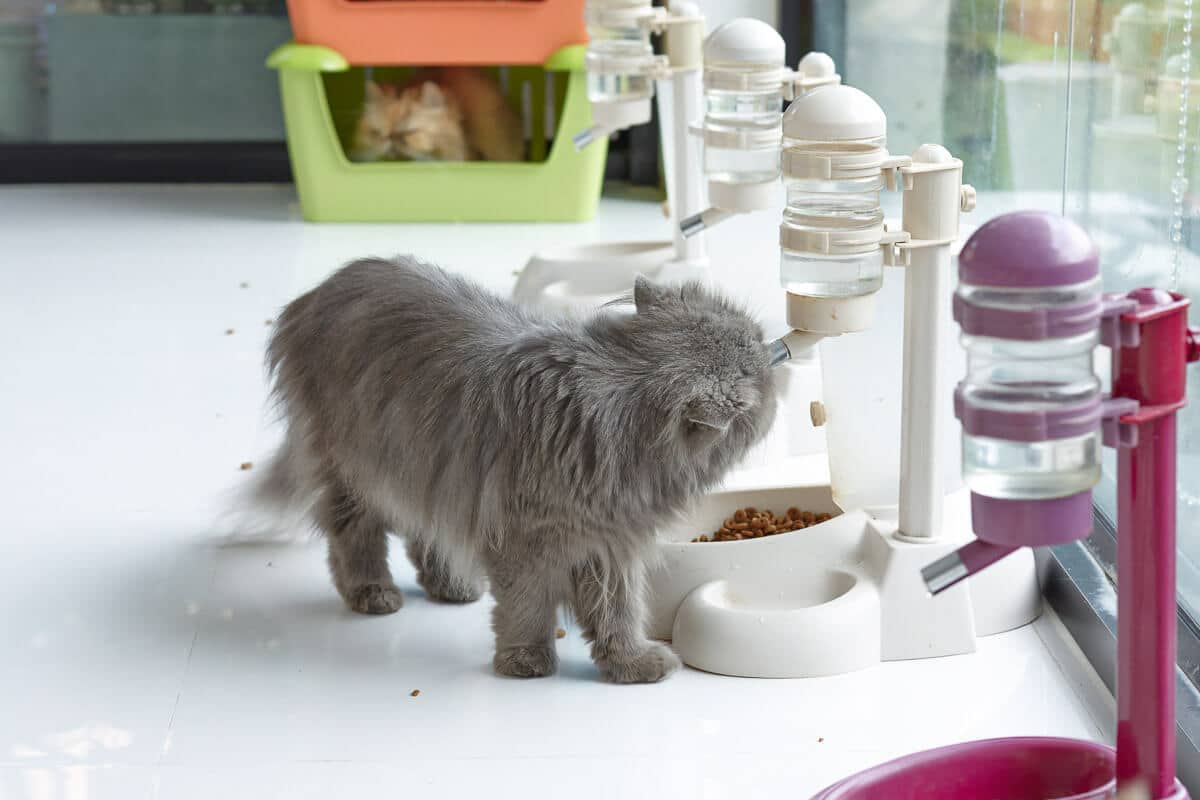 You may find that your kitten isn't a fan of some foods, but don't fret – there are plenty of options to appease your finicky feline's tastes. And remember, their taste preferences will change over time.
1. Royal Canin Kitten Food
Royal Canin is quite a popular brand of pet food, and you may find your vet recommending it. This specific range is specially formulated for kittens aged between 4 and 12 months.
It's packed with antioxidants and minerals that are good growing cats.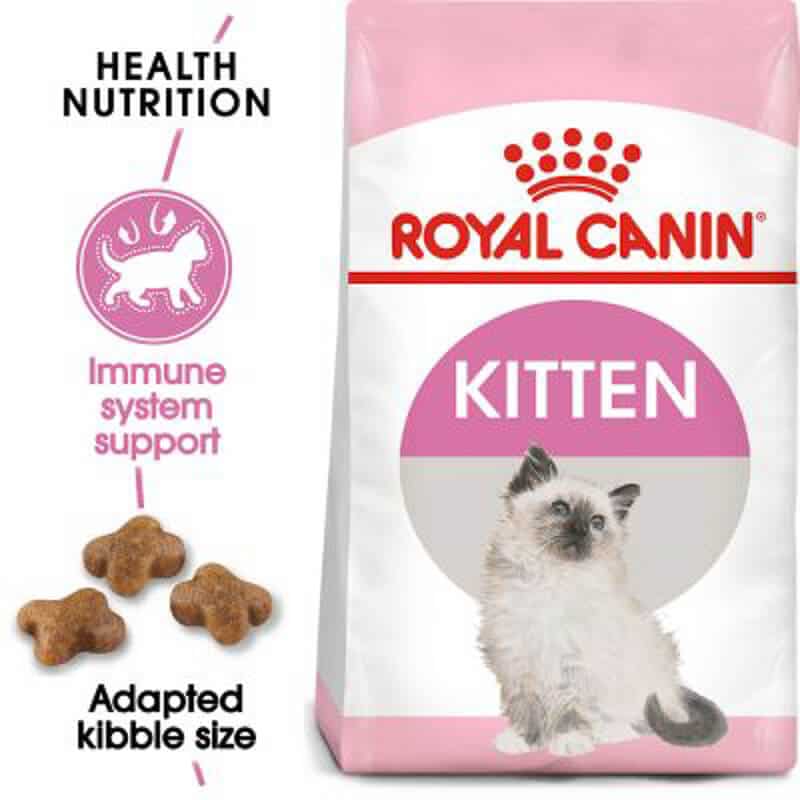 The Feline Health dry kitten food is made into small kibble bites, making it easy and enjoyable for tiny mouths to chomp down on. It's also made with great flavors, an appetizing aroma, and texture that most kittens will love.
And while your kitty is enjoying the taste, their bodies will be enjoying the benefits. The food aids in digestion, helps boost the immune system, and fills them with vitamins.
When I picked up my cat, Alexei had been being fed with Royal Canin dry food (as well as some wet food options). As is recommended, I continued to give him Royal Canin dry food once he came home and he very much enjoys it.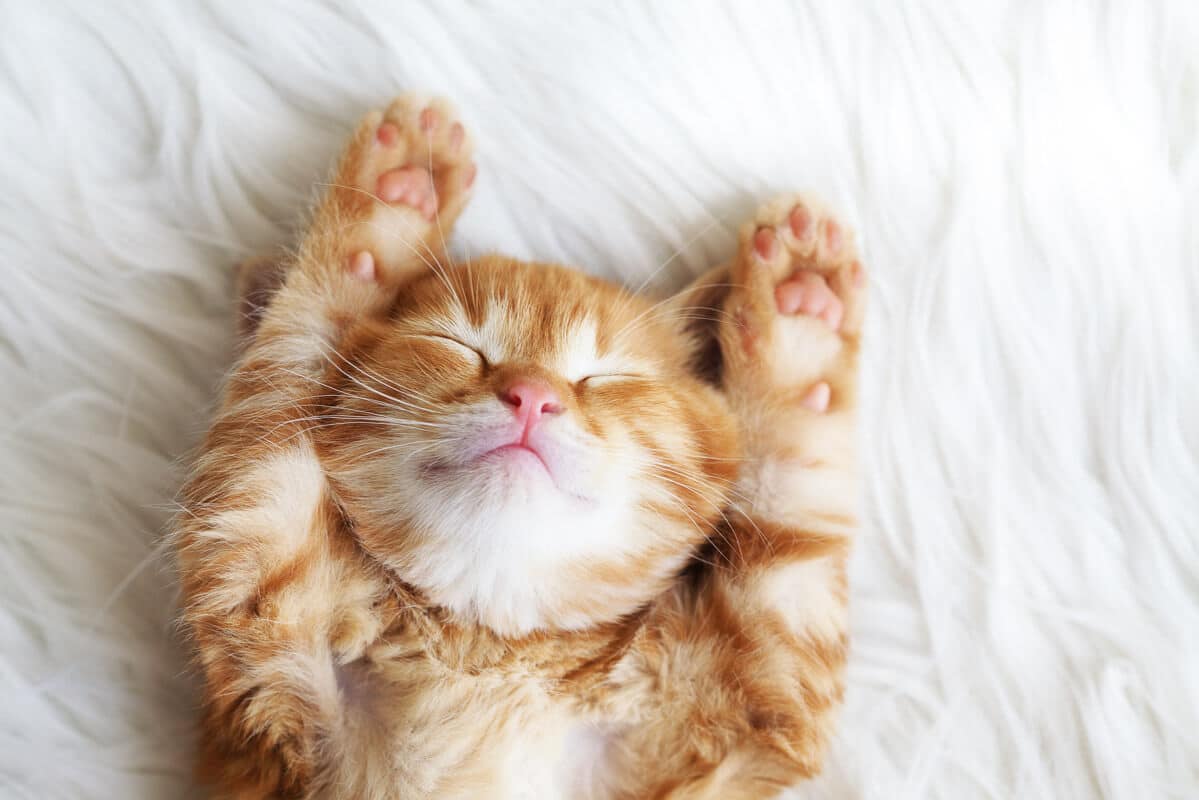 Royal Canin also has a great program for new kitten owners. The Royal Canin Kitten Club provides owners with free food for their kitten, some nice cat products, and some really helpful information on feeding your cat.
⇒ Shop USA: Royal Canin Feline Health Nutrition Dry Cat Food for Young Kittens

⇒ Shop UK: Royal Canin Kitten Dry Food
2. Hills Science Diet Kitten
Hills Science Diet is yet another well-known pet food brand and is loved by many. It's also commonly recommended by vets. There are no artificial colorants, flavors, or preservatives in this finely-crafted range of food.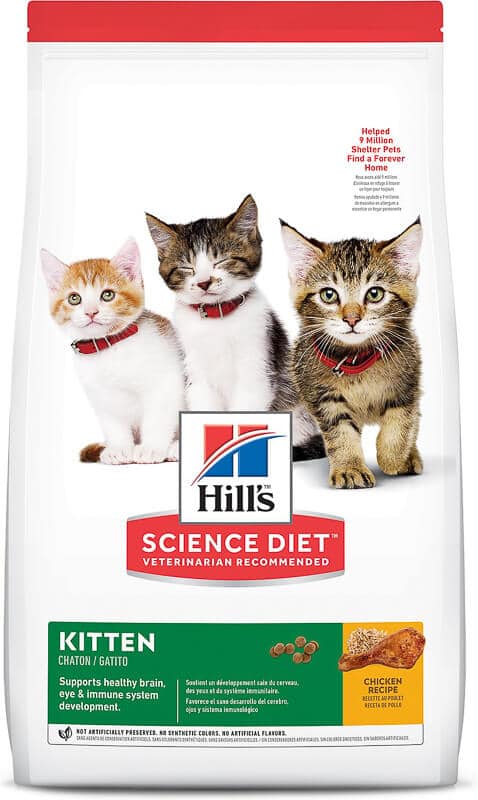 Hills Kitten food combines great-tasting dry food with natural ingredients and a healthy combination of nutrients. This is how they continue to be a favorite with many cats and their loyal servants.
Your kitten will receive a healthy dose of fish oils, vitamins B12, C, and E, as well as taurine and high-quality proteins. Hills kitten food is also suitable for adult cats who are pregnant or feeding kittens.
⇒ Shop USA: Hills Science Plan Kitten Food

⇒ Shop UK: Hills Science Plan Kitten Food
3. Royal Canin Food For Sterilized Kittens
Once you spay or neuter your kitten, they are likely to go through hormonal changes, which can cause weight gain. This specialized dry food from Royal Canin has been developed to help your kitten stay a healthy weight.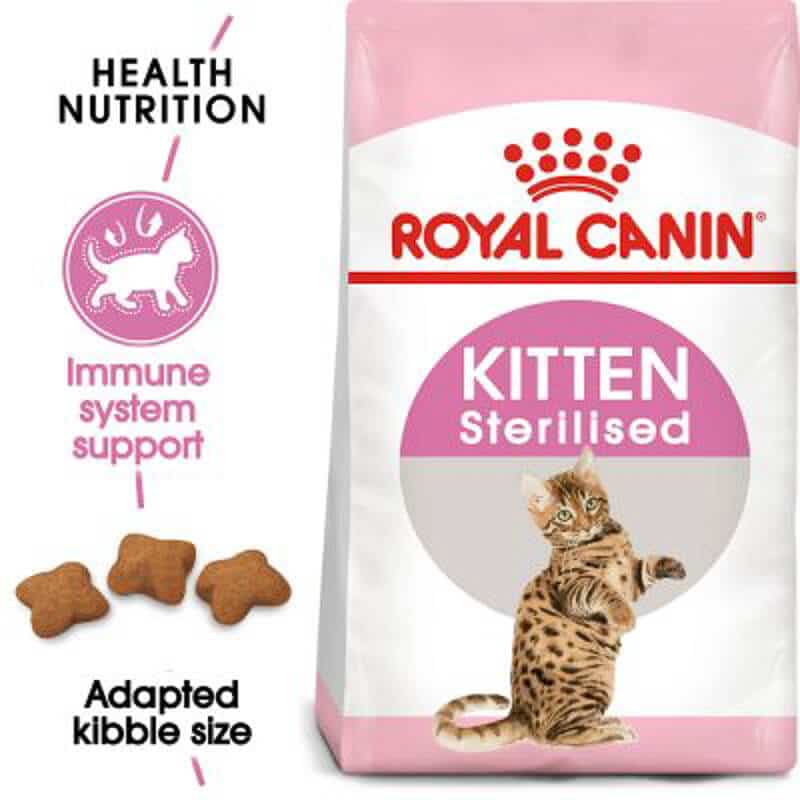 It does this with a lower level of fats, which are adjusted from normal kitten food to promote healthy post-surgery weight. There's also plenty of antioxidants and vitamins, as well as calcium, and phosphorus.
You can be sure that your kitten is getting all they need to develop strong bones, great digestion, and a mighty immune system. Royal Canin food for sterilized kittens is designed for kittens aged 6 to 12 months, and the chewy kibble is easy for growing teeth to bite into.
⇒ Shop USA: Royal Canin Feline Health for Sterilized Kittens

⇒ Shop UK: Royal Canin Sterilised Kitten Dry Food
4. IAMS Proactive Kitten Food
This superfood from Iams is great for kittens, pregnant kitties, and mother cats. It's made using natural ingredients and packed with all the nutrients needed for a kitten aged 1 – 12 months.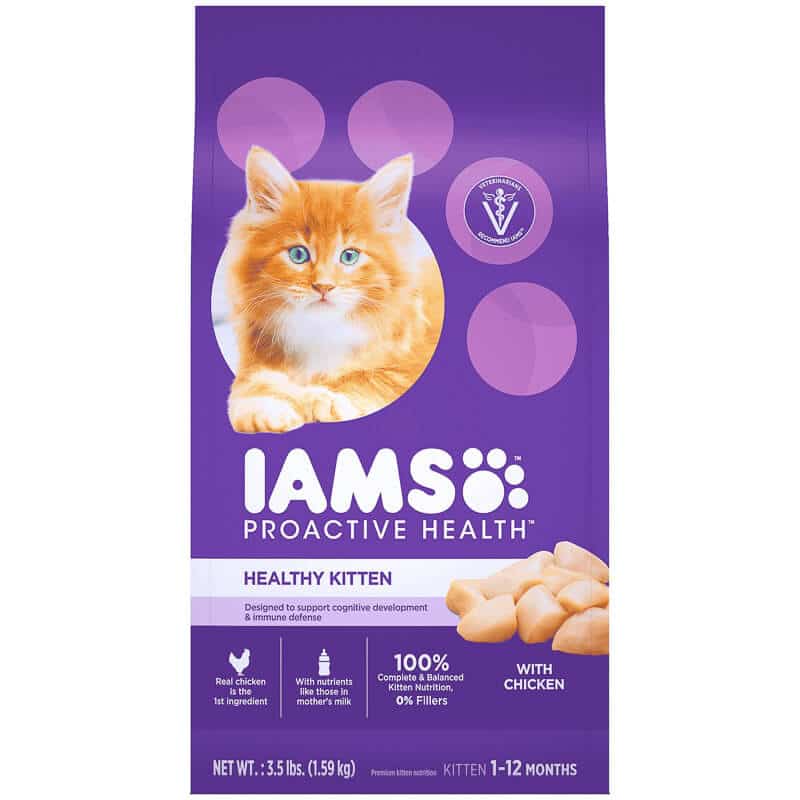 Not only are the kibble pellets made to please fussy eaters, but they also scrape against the teeth while being chewed. This helps with your kitten's oral hygiene, cleaning teeth, and promoting gum health.
The Iams proactive kitten food also contains a carefully balanced amount of amino acid, vitamins, minerals, and fish oil. This helps the food aid in your kitten's growth, strengthening of the immune system, and all-round health.
⇒ Shop USA: IAMS Proactive Health Kitten Dry Cat Food
5. Royal Canin Mother and Babycat Kibbles
If you're taking care of both mommy and baby kitties, this range of food from Royal Canin is ideal. The kibble is grain-free and perfect for newborn kittens who are beginning the transition from their mother's milk to solid food.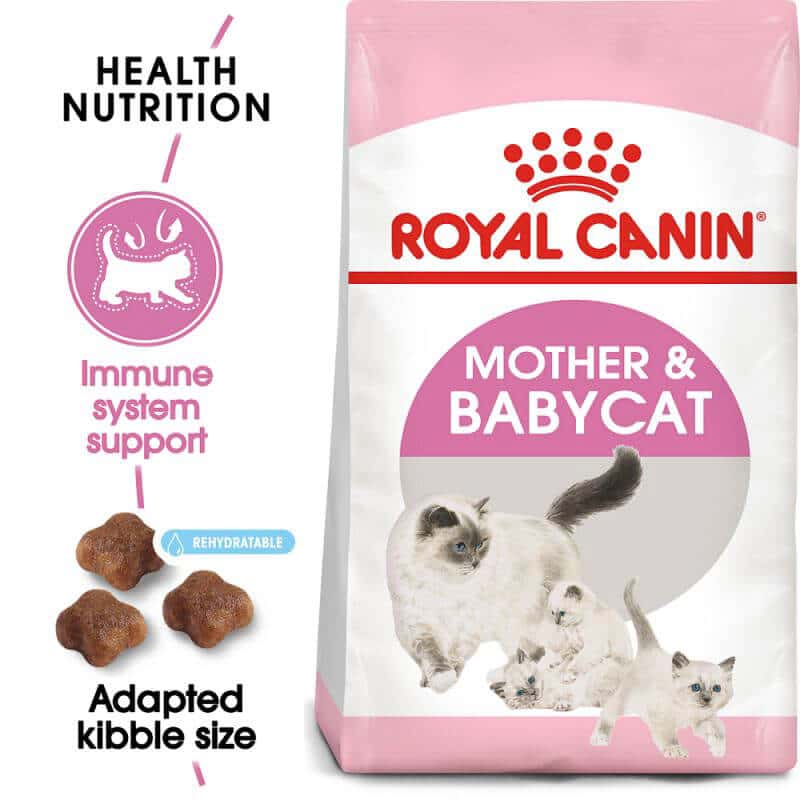 Containing the omega-3 fatty acid DHA, Royal Canin mother and babycat kibbles is designed to aid in the growth of the kitten's brain, vision, and gums. It also helps with digestion and a shiny coat.
Plus this dry food for kittens includes immune-boosting antioxidants and vital vitamins for kittens aged 1 – 4 months.
Thanks to all of the healthy benefits, this kitten kibble is also suitable for pregnant and lactating adult cats. The extra calories, vitamins, and minerals will simply boost the mommy cat's health and wellness.
⇒ Shop USA: Royal Canin Mother & Baby Dry Cat Food

⇒ Shop UK: Royal Canin Mother & Baby Dry Cat Food
6. Purina Pro Plan Dry Kitten Food
The Pro Plan range from Purina is a highly specified series of both wet and dry food. They aim to find the ideal food for your kitten's unique needs.
While there are variants in the range, all of the Purina Pro Plan dry kitten foods contain similar ingredients and nutrients.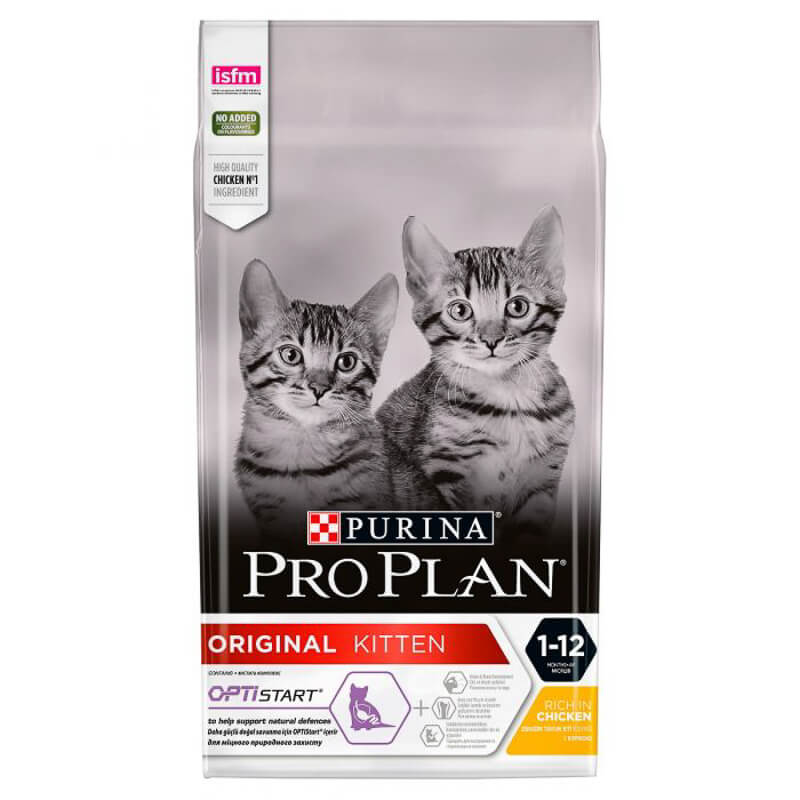 A big selling point for this kitten dry food is that the kibble is made with real poultry or fish. This makes the food high in protein and filled with goodness.
There's also a blend of 25 essential vitamins inside this dry cat food, ensuring your kitten is getting all they need.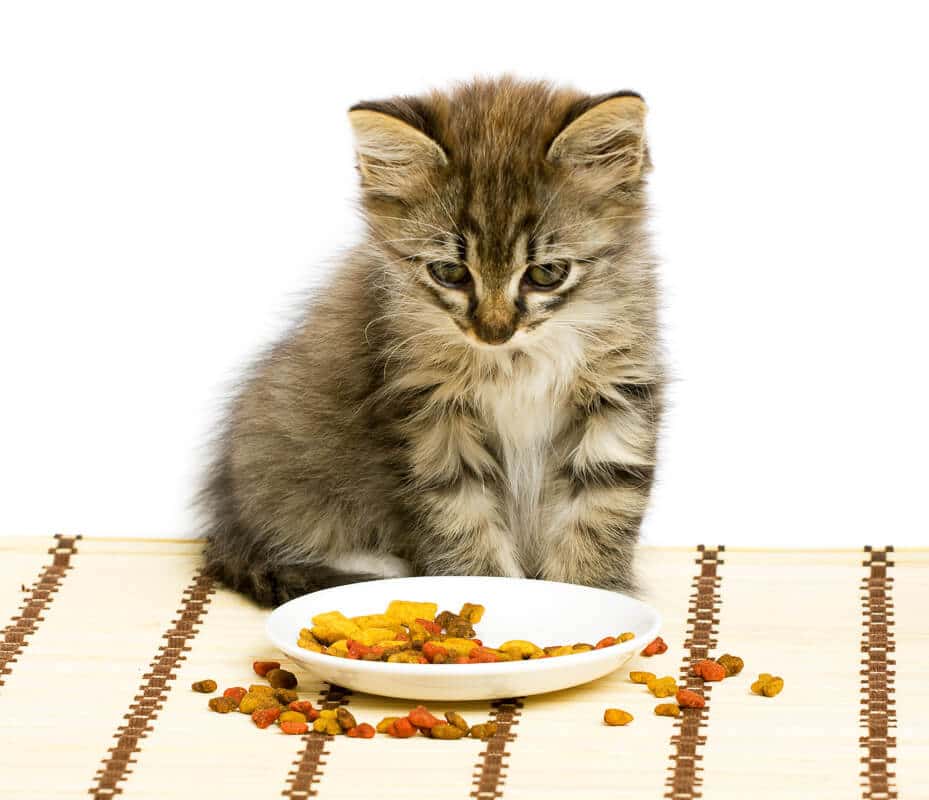 The Purina Pro Plan food is also formulated with DHA, amino acid, and Taurine. It will satisfy hunger as well as aid in development and growth.
⇒ Shop USA: Purina Pro Plan Kitten

⇒ Shop UK: Purina Pro Plan OptiStart Kitten
7. Instinct Original Grain-Free Dry Food
Impressively, Instinct's kitten range is a pure, grain-free, freeze-dried, raw coated dry food, formulated to a raw food diet. It's made with real poultry and only cage-free chicken is used to make the food.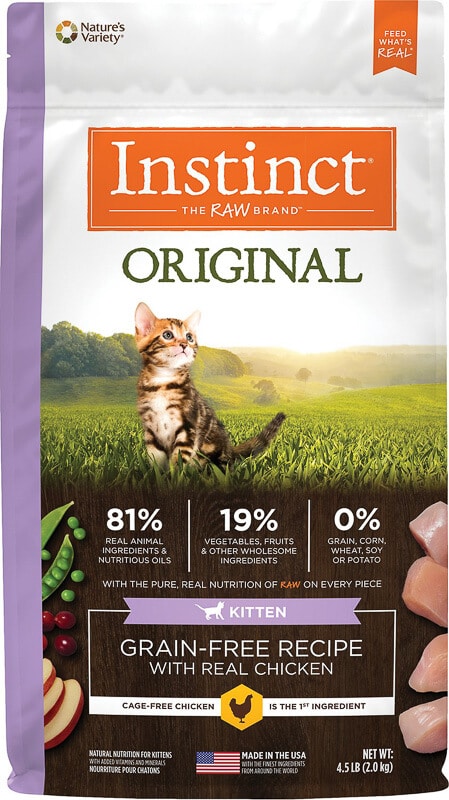 The Instinct Original kitten food recipe is made up of 81% real animal ingredients and nutritious oils like DHA. The other 19% is made up of fruits, vegetables, vitamins, and minerals.
⇒ Shop USA: Instinct Original Kitten Grain-Free Recipe
8. Blue Buffalo Wilderness Kitten Dry Food
Blue Buffalo Wilderness dry food is made using a grain-free recipe and made to help your kitten become his best, healthiest self.
Made with 30% healthy protein like real chicken, and mixed with the healthiest fruit and veg, this dry food for kittens is definitely a winner.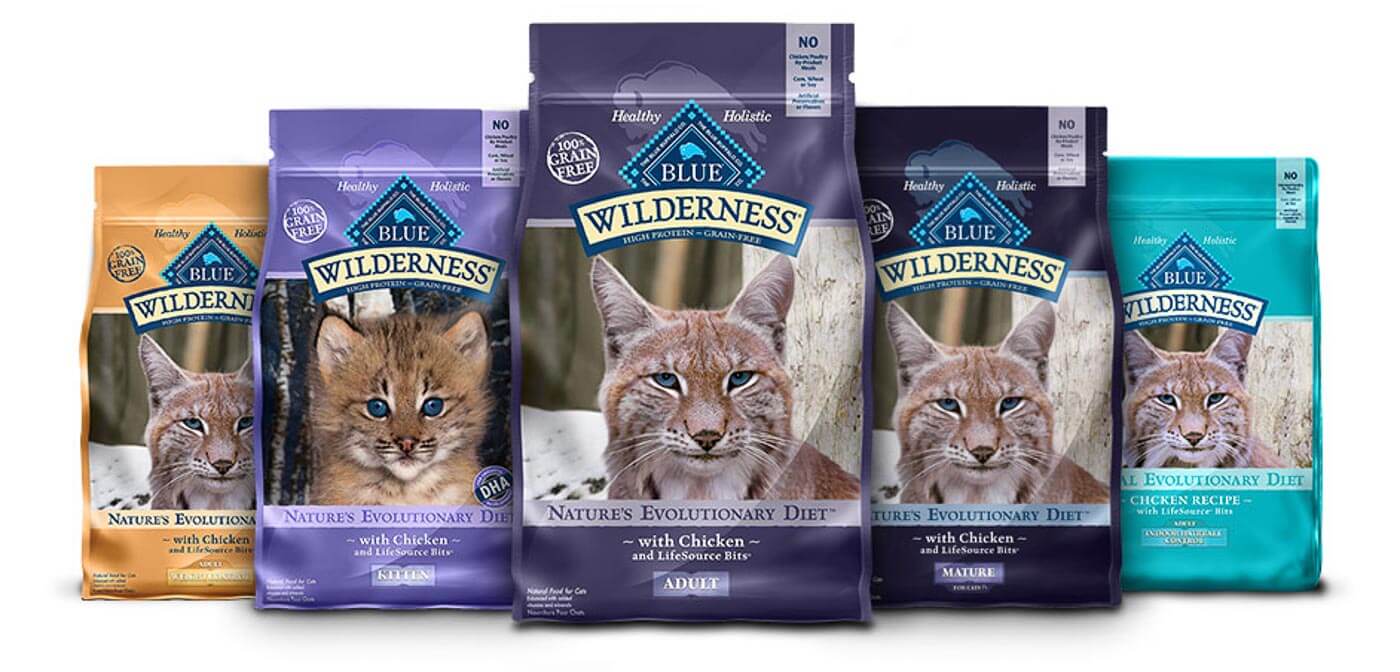 The dry food contains Blue Buffalo's specially formulated LifeSource Bits. These are smaller, dark kibbles that contain a powerful package of antioxidants, vitamins, and minerals.
This dry cat food also has DHA omega-3 fatty acids and taurine for growth, development, and heart health.
⇒ Shop USA: Blue Buffalo Wilderness Kitten Grain-free Dry Food
Conclusion
Good nutritional food means a happy kitten who will grow up to be a healthy grown cat. There are many brands and recipes of dry cat food to choose from, and the best one will differ for each kitten.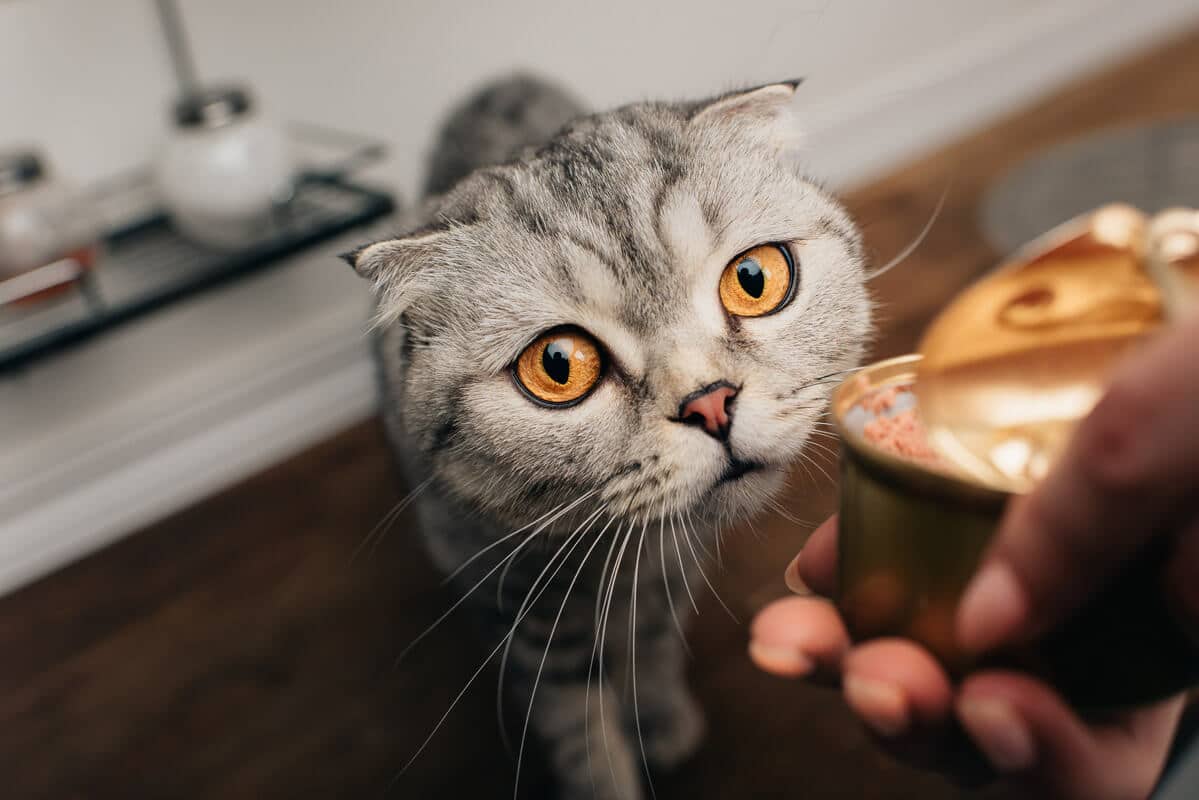 What's most important is that you find a dry cat food that fits in your budget and offers all of the nutritional needs of your kitten. It should also be given the nod by your vet, and then most importantly, pass the taste test and impress the feline.
Please Note: This best kitten dry food post contains affiliate links. That means if you click through on most of the links and end up making a purchase I will receive a small commission. This will not affect the price that you pay. I wanted to make sure that you were aware of this.
Like this best kitten dry food Post? Why Not Pin It?