When it comes to cuteness overload, a few little critters can match up to kittens. If you've just gotten your adorable ball of love, you're probably still learning all about kitten care.
After the first four weeks of drinking their mother's milk, a kitten will gradually transition to solid kitten food. And since they're still growing, proper feeding plays a large role in the health of your feline.
Feeding your new kitten the appropriate cat food, consisting of quality ingredients, is essential for your kitty to get those healthy fats, vitamins, fibers, and proteins. Canned, soft, wet foods are supplied in various ways and consist of an assortment of ingredients. A good supplement for a healthy balanced diet is feeding her quality wet cat food together with dry food.
Let's take a further look into the best kitten wet food options for kitten care.
Psst…Take a look at this ultimate cat feeding guide to understand the variation between wet and dry foods.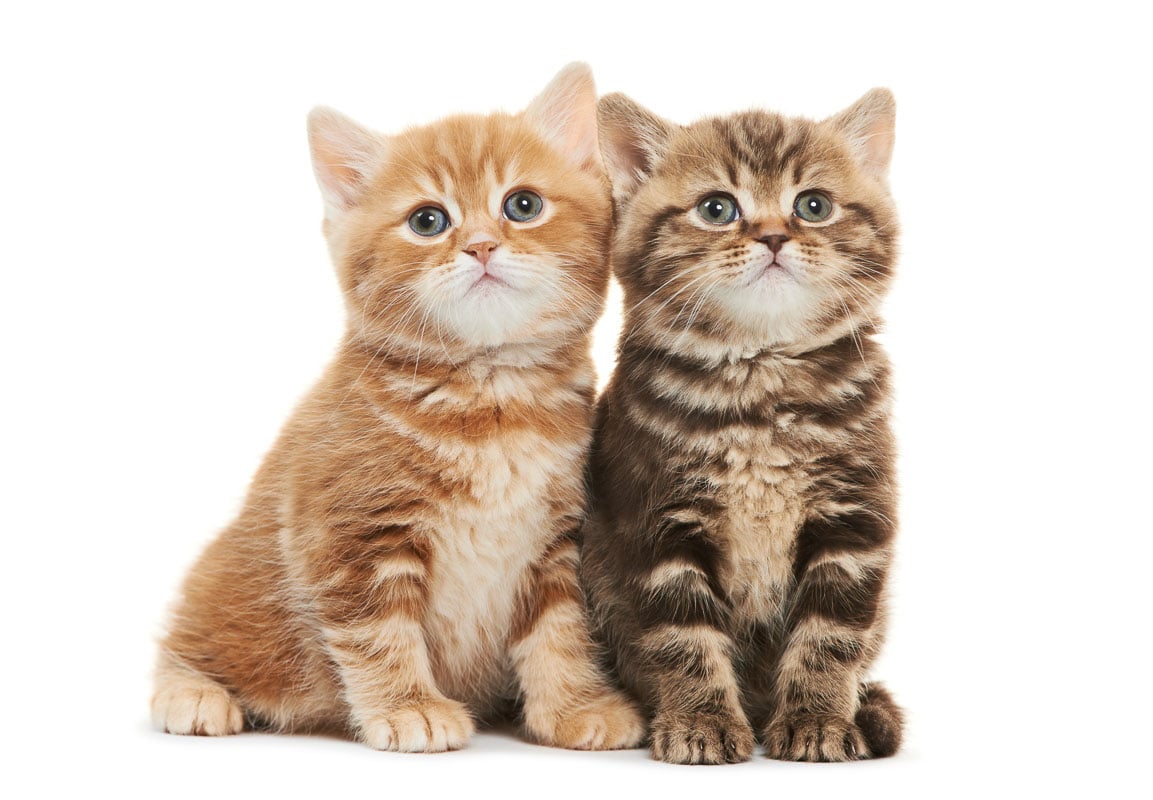 How to Feed Your Little Kitty
Kitten food is specially formulated with high levels of protein, calcium, magnesium, zinc, phosphorus, and iron to help build strong bones and teeth. It also contains more of the vitamins C and E to support your kitty's immune systems.
When you're on the hunt to find the best kitten food, look for options that have been certified by the Association of American Feed Control Officials (AAFCO). This means your kitten's food is formulated to meet the organization's standards. And it will include the appropriate nutrients for their age.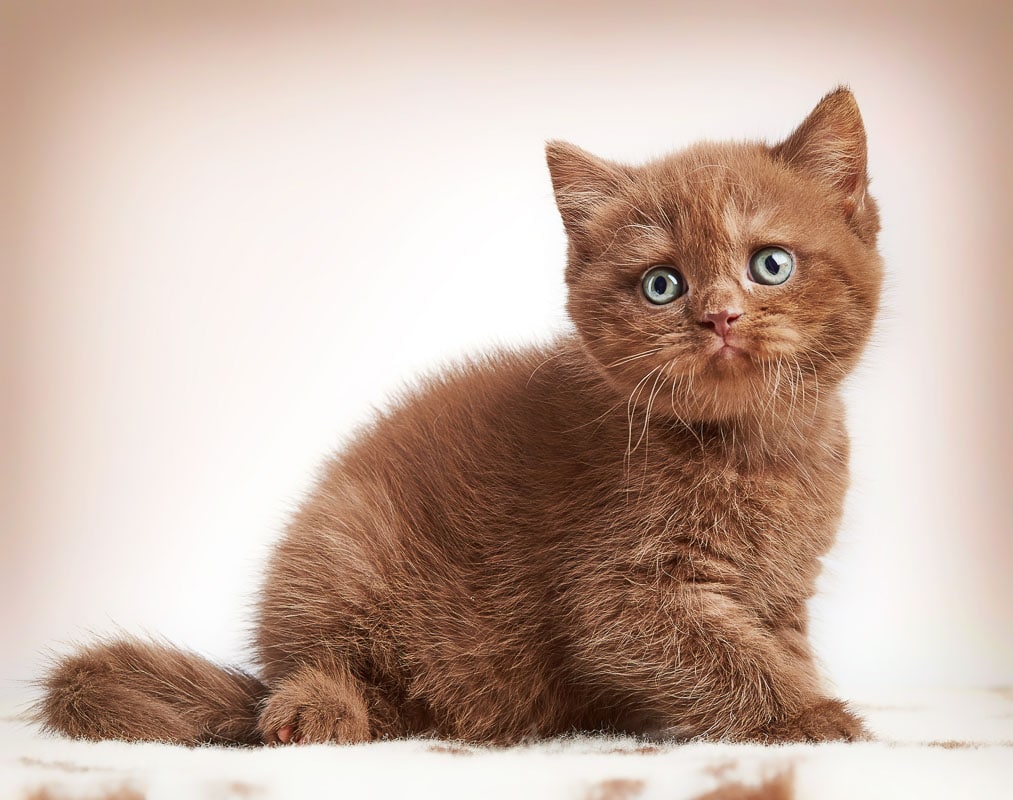 Wet or Dry Cat Food?
It might seem like there is a large variety of foods for our tiny kittens and finding the right diet for your kitty is crucial in their development.
As pet owners, one of the earliest decisions you'll make is whether or not you're going to feed your kitten dry kibble, wet food, or a combination of the two.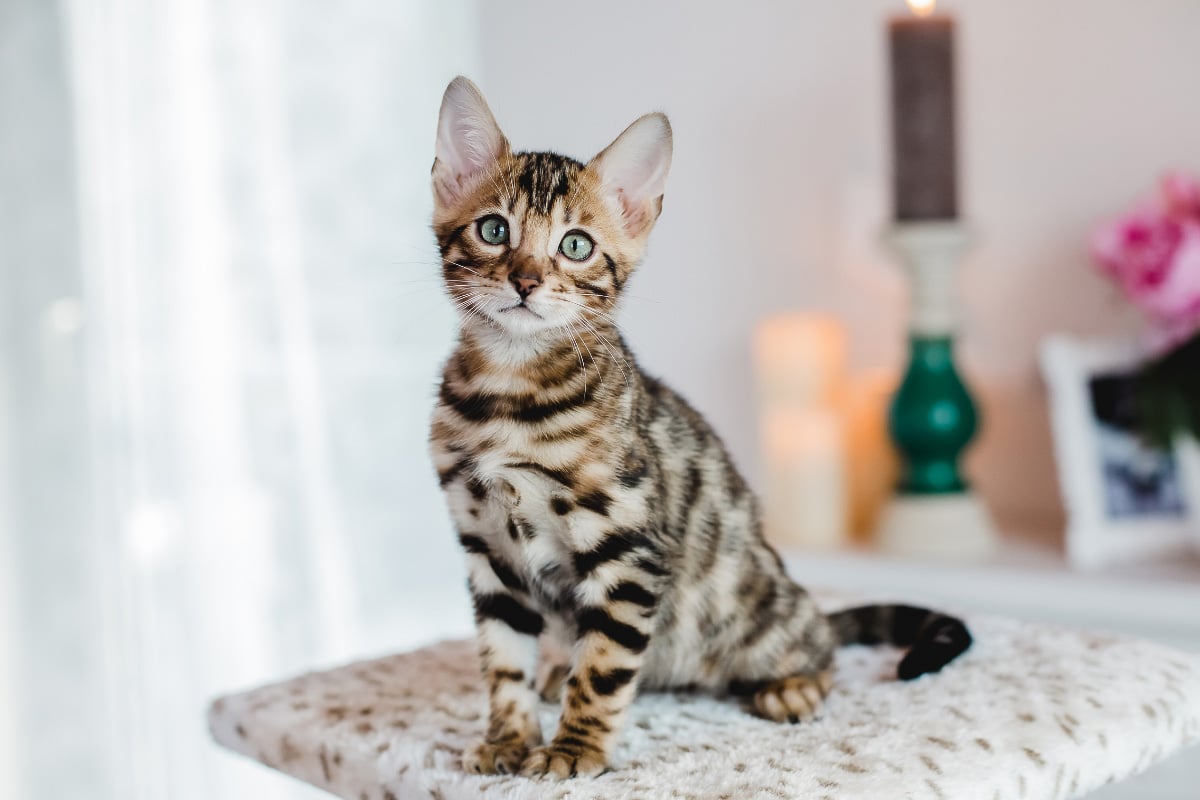 A balanced diet for your kitty is all about a mix of nutrients and flavors, whether wet or dry. It's important that very young kittens have at least some canned food as part of their diet. They have tiny teeth and cannot chew dry food very well yet.
Wet cat food comes in cans or pre-measured portions that may contain around 70% more water compared to dry food. This also makes it easier for your kitten to digest its food.
In contrast, dry cat food comes in conveniently-sized bags and contains approximately 10% water and 90% dry matter, including carbohydrates, fats, and vitamins.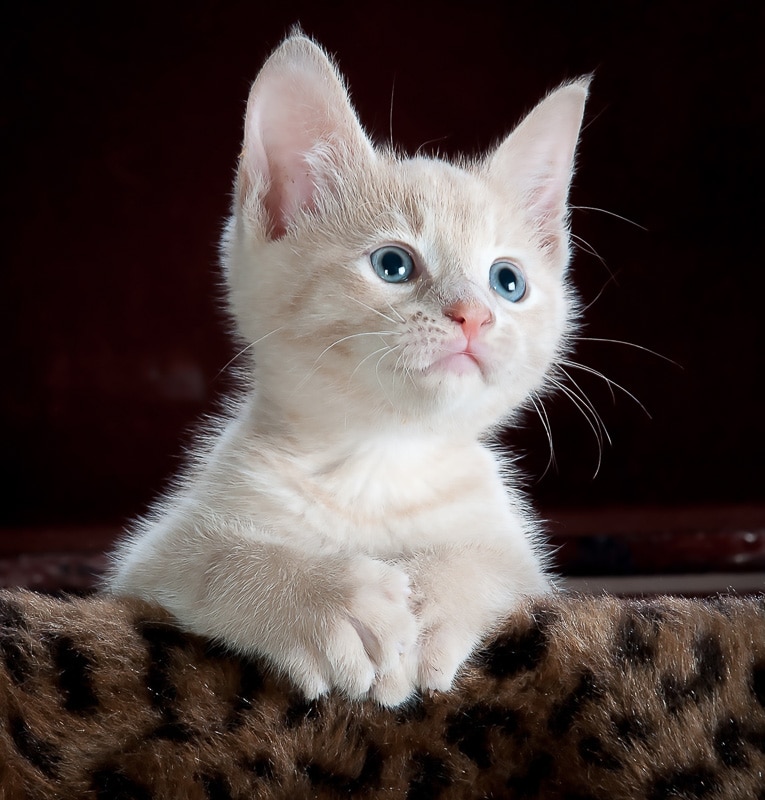 ⇒ Keen to get your cat out and about? Check out my posts on Is Cat Walking Possible?, 7 Best Escape Proof Cat Harness Options, 5 Best Carrier for Cats choices, 14 Best Cat Carrier for Car Travel options and 4 Top Travel Litter Box options.
8 Best Kitten Wet Food Choices
Remember that with all of the different cat food options, you'll need to check serving sizes. Your kitten should be on a regular and controlled diet so that she stays healthy and happy. And exercise and play are just as important – keep their fun cat toys nearby for some post-dinner entertainment.
Now let's take a look at a list of top-quality, wet kitten foods available online.
Psst…Also, take a look at these best cat products for a complete guide on everything you need at home for your feline.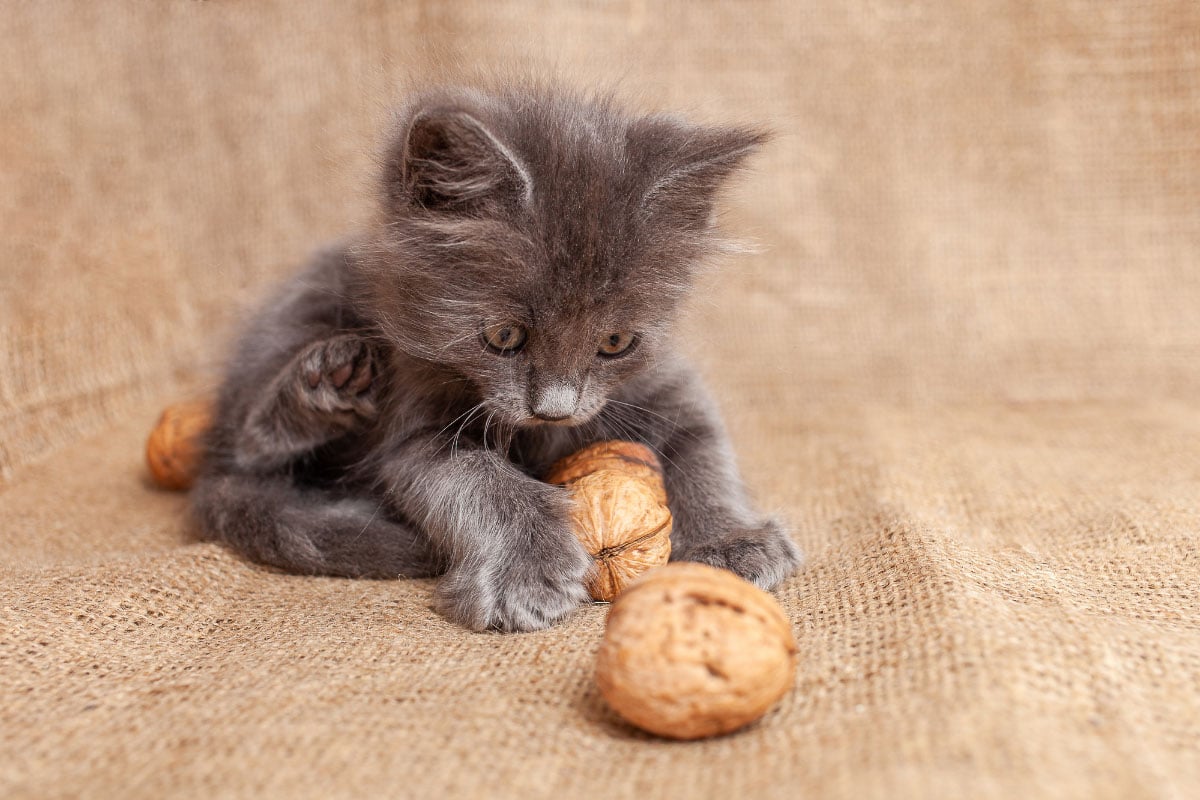 1. Royal Canin Feline Health Nutrition Wet Food
Royal Canin Feline Health Nutrition wet food is specifically designed to support your little fur balls' still-developing immune system and growing muscles and bones. The canned food is formulated for kittens up to 12 months. Inside are small slices that are easy for your little one(s) to chew.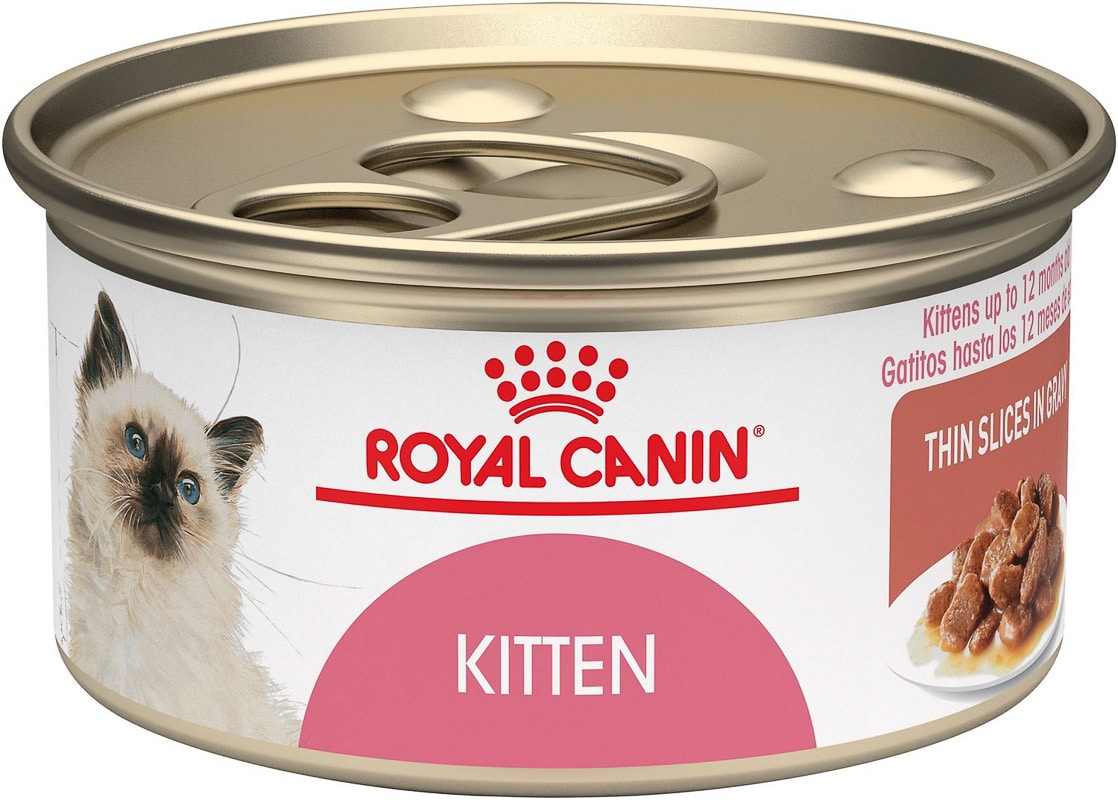 The wet food stores a balanced diet of proteins, fats, and carbohydrates in a delicious recipe that will leave your kitten licking her paws. It's a claw-ver way to get your kitty-loving solid foods. And it's a perfect supplement to combine with Royal Canin Dry Kibble for ultimate nutrition.
2. Purina Fancy Feast Kitten Canned Wet Food
Purina Fancy Feast kitten tender turkey features a smooth texture, just right for your kitty's tiny teeth and offers a scrumptious gourmet flavor. The wet canned food provides 100% balanced nutrition to help you care for your little meow machine. It also features essential vitamins and minerals to help your feline grow into a healthy and strong adult.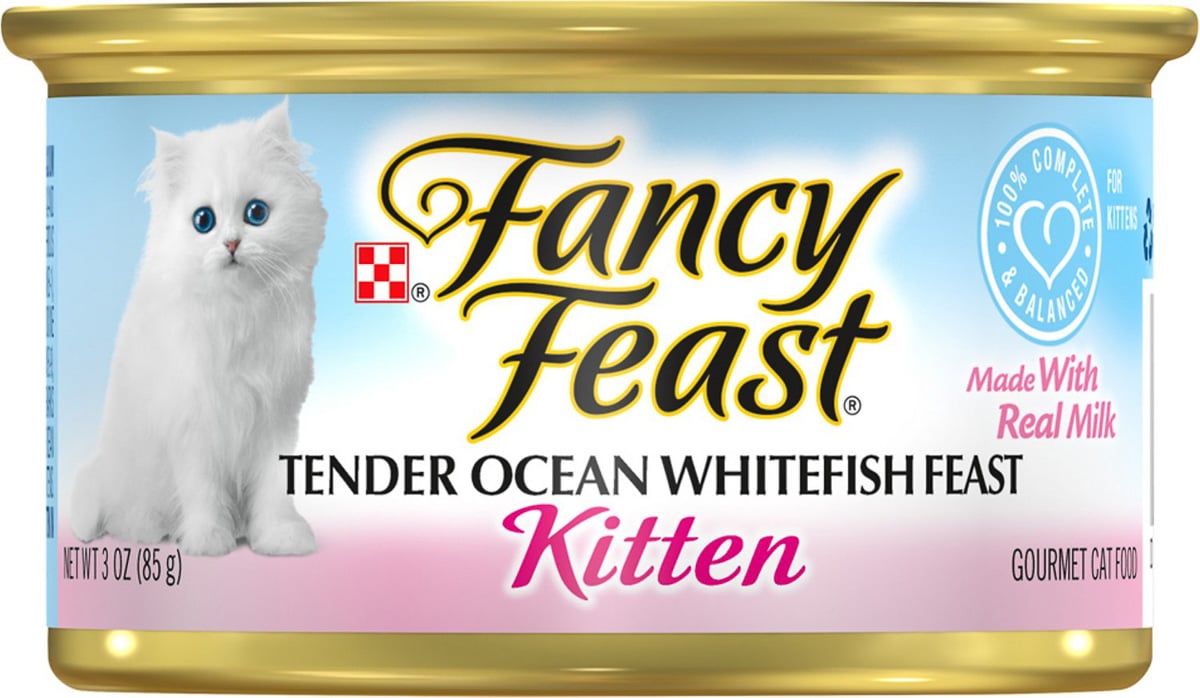 This product is made from real milk to help her transition from nursing to eating, ideal for weaning your kitten. Your little furball will experience her first little bites of real food in an easy-to-digest paste.
If your kitty isn't a fan of turkey, there is an array of other gourmet flavors like salmon and chicken. Alternatively, shop the variety pack for a collection of four flavors to see which one your kitty will fall in love with.
3. Blue Buffalo Wilderness High Protein Grain Free Natural Kitten Pate
The Blue Buffalo Wilderness, high protein kitten wet food, is a healthy choice for your kitten and is stuffed with an array of mouthwatering recipes. The pate is packed with real chicken and provides a creamy texture that our feline friends cannot resist.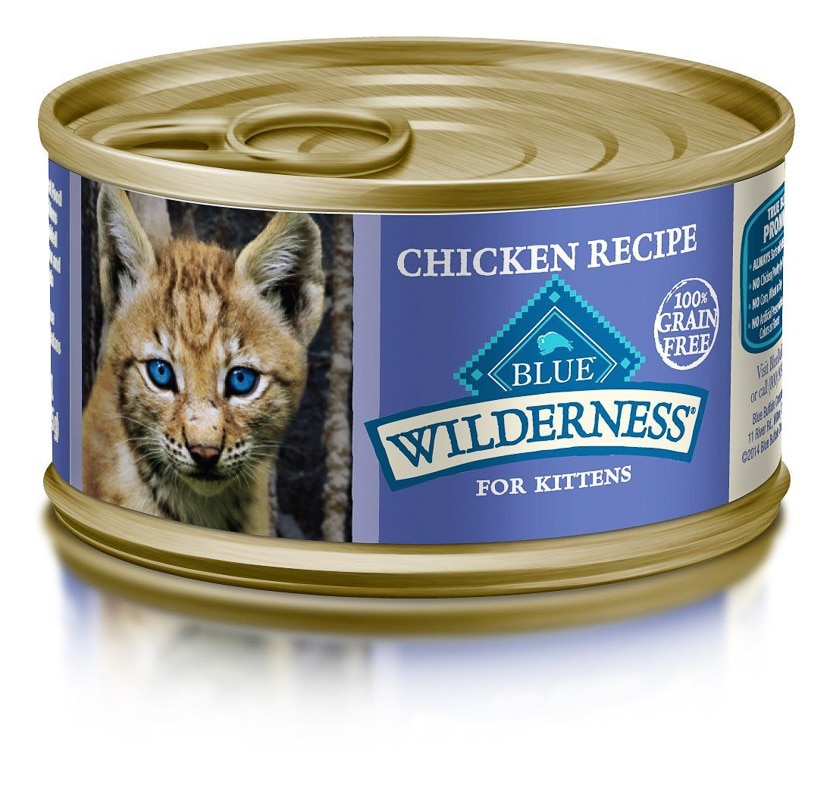 It's made with natural ingredients and enhanced with vitamins and minerals for strong muscles. It's also rich in docosahexaenoic acid (DHA) – a type of omega-3 fatty acids – to promote cognitive development. And rest assured, this product is grain-free, meaning it has no animal by-product, corn, soy, or artificial flavorings.
4. Hill's Science Diet Kitten Healthy Cuisine
A premium choice for all kittens is the Hill's Science Diet Kitten Healthy Cuisine. This product provides your young kitty with a high-quality protein diet to build strong muscles. It includes antioxidants and vitamins (Vitamins C and E) to support your kitten's immune system. And at the same time, a well-balanced set of minerals promote kidney and heart health.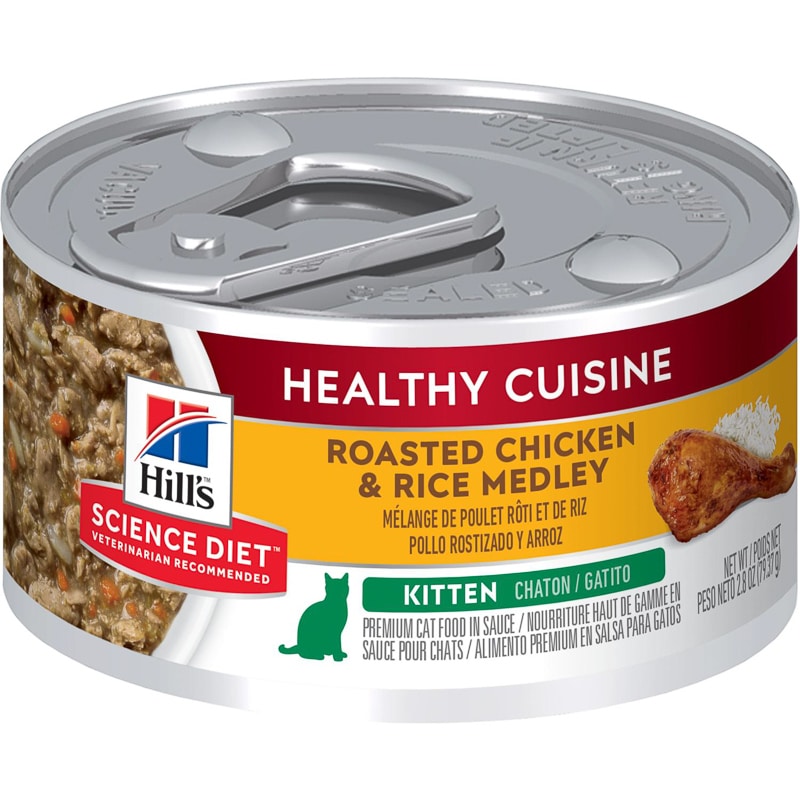 ⇒ Getting a new kitty? Check out my guide to How to Look after a Kitten, 6 Best Kitten Wet Food Options and 8 Best Kitten Dry Food Options
With 71 calories in a 2.8 oz can, your kitty will find this delectable cuisine, made with natural ingredients, absolutely scrumptious.
This Hill's product presents a delicious flavor of roasted chicken and rice medley in a mouthwatering sauce perfect for your little kitty. What's even better is that it's free of artificial flavors and preservatives.
5. Wellness CORE Pate Wet Kitten Food
Another top pick for kittens is this delicious protein-rich wet food from Wellness CORE. The natural, grain-free turkey and chicken liver pate for kitties offer an animal protein-focused diet. This will supply your feline with the energy she needs to grow.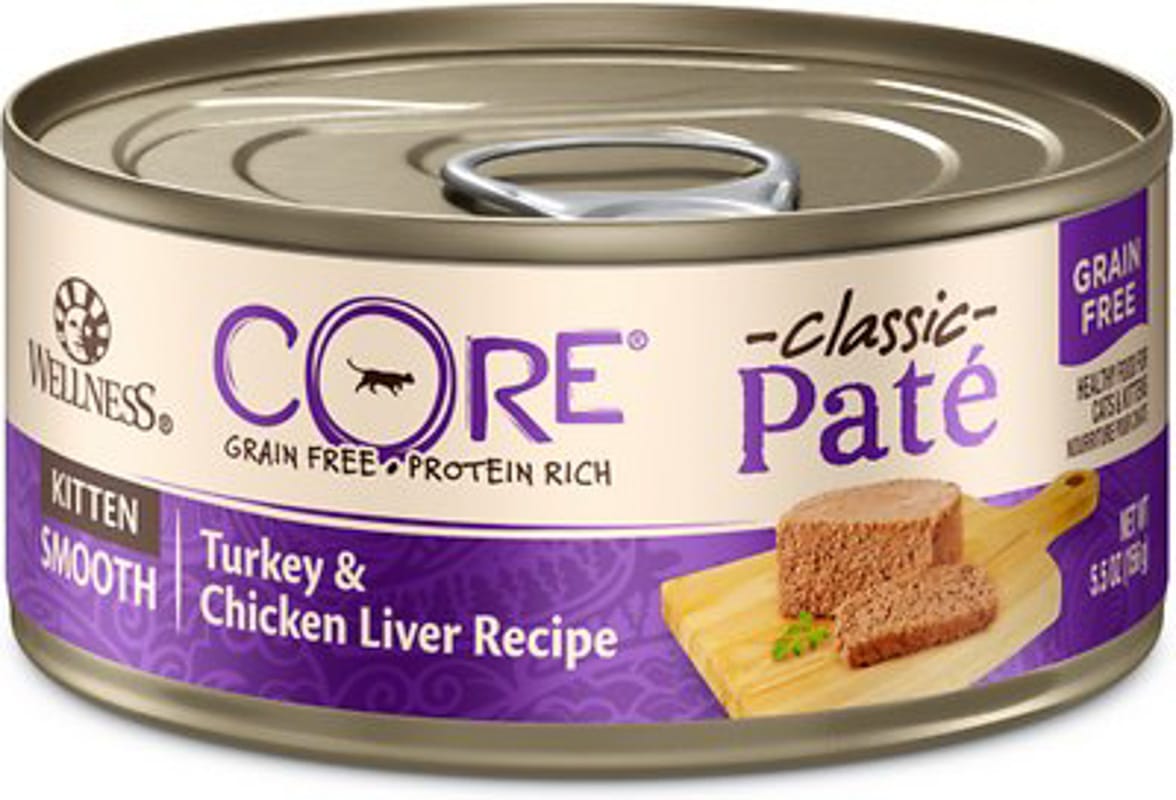 The meal is made with carefully-selected ingredients, including added DHA to help support healthy eye and brain development. These products are developed with premium components and exclude any animal by-products, artificial colorants, flavors, and preservatives.
The recipe promotes healthy hydration in felines and is an easy way to keep your kitty's urinary tract healthy through moisture intake.
6. Purina ONE Healthy Kitten Formula
Another fabulous product from Purina is the ONE Healthy Kitten formula that aims to satisfy even the pickiest kitten's taste buds with the chicken and salmon recipe.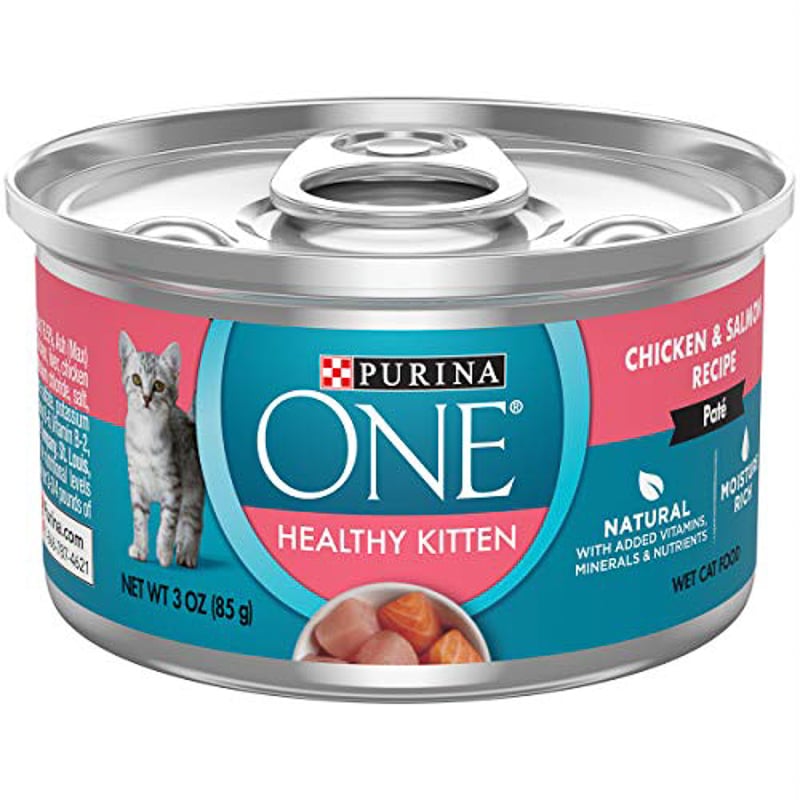 The palatable protein-rich formula provides optimal protein, fat, and calcium levels to meet your developing kitties demands. It also includes vitamins, minerals, and nutrients to support your kitten's overall health. With added DHA for brain and eye development, you can't go wrong with this moisture-rich, veterinarian-recommended cat food.
7. Lily's Kitchen Smooth Pate for Kittens
Lily's Kitchen's kitten foods are made with all natural ingredients and contain no added sugars or fillers. They are developed with vets, nutritionists and of course kitties.
This smooth pate for kittens is made with 65% freshly prepared, proper meat and fish: 30% chicken, 10% trout, 21% pork and 4% beef. It is nutritionally complete and made without grain. It also contains taurine which is essential for your kitten's health. All that and a soft, smooth pate like texture will make for a happy kitten.
8. Felix Original Kitten Mixed Selection in Jelly
Whilst not quite as fancy as Lily's Kitchen, both of my Siberian cats love this Felix Original Kitten Mixed Selection in jelly. Flavours in this selection are chicken, cod, plaice and lamb. My boys like to eat all of the jelly first!
The individual pouches are the perfect size for a meal and contain all the proteins and minerals your kitten needs. This includes vitamins D and E, a blend of minerals and omega 6 fatty acids.
5 Most Frequently Asked Questions about Feeding a Kitten
How often should I feed my kitten?
Whilst adult cats tend to eat twice a day, kittens should be fed three to four times a day. Like a human baby, their stomach's are smaller so they will fill up and empty fast.
2. What food should I NOT feed by kitten?
Avoid raw eggs and raw fish. They may contain salmonella and decrease your kitten's absorption of all important Vitamin B. Avoid giving your kitten milk as this may cause diarrhea. Once a cat has been weaned it loses the enzyme that allows it to digest milk.
Toxic foods for cats in general that should be avoided at all costs include grapes, onion, garlic, chocolate, tea and raisins.
3. Should I give my kitten wet food every day?
By the age of seven weeks a kitten should be able to eat wet food for all of their meals.
4. Should I add water to the wet food I give my kitten?
It is safe to add water to the wet food you give your kitten. It can actually be good for your cat as it will help them with their water intake. And many cats like their meals to have more of a "soup" like texture. However, be careful what kind of water you add to a meal as cats often don't like the taste of water when it is heavily chlorinated.
5. How long can I leave wet cat food out?
Cats are naturally grazers so are most likely not to eat all of a meal in one sitting. However, unlike dry kitten food wet kitten food can become a breeding ground for bacteria after sitting out at room temperature for more than a couple of hours. Also, the food will dry up and most likely become less appealing to your kitten (although this doesn't seem to bother my cats!).
A Footnote on Wet Kitten Food
Every kitty caregiver wants their sweet kitten to be happy, healthy, and well-fed. And one of the primary debates amongst feline lovers is regarding the choice of foods for their fur babies.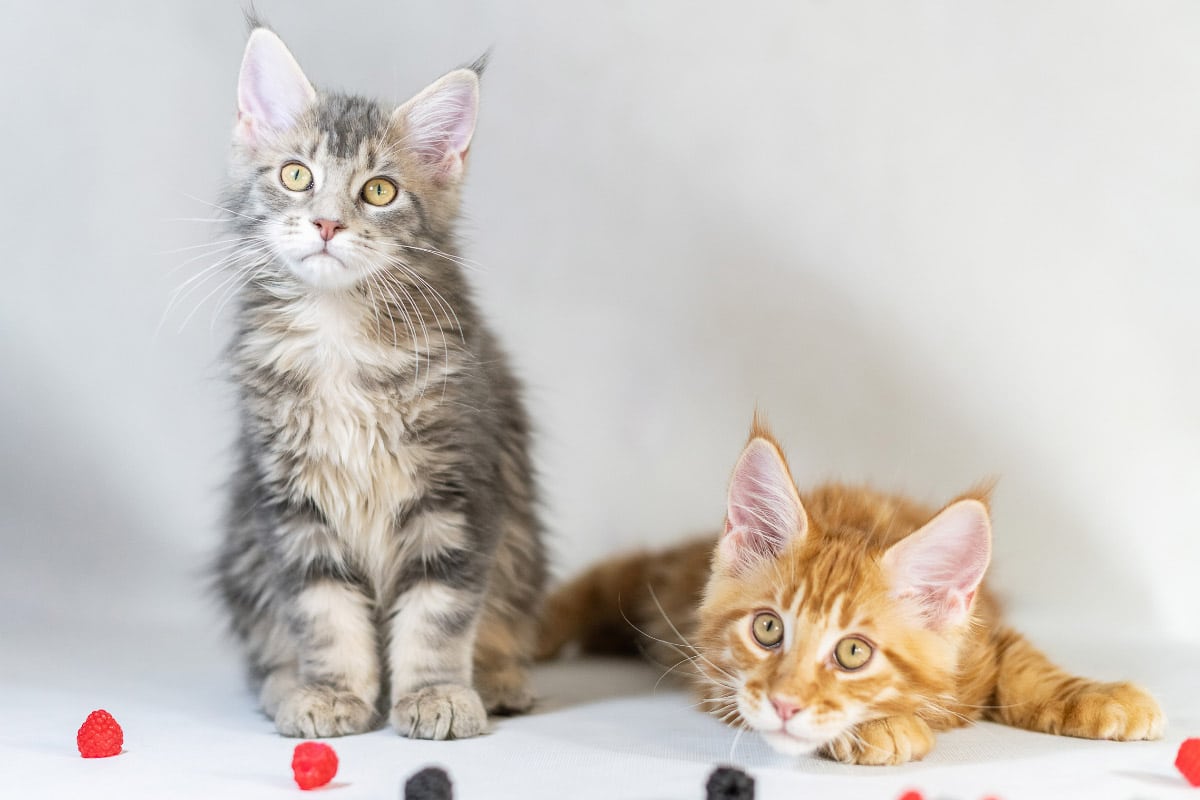 Wet, soft foods are considered a key part of a kitten's nutrition. And felines tend to prefer it over dry food. The texture and ingredients provide a pleasant eating experience and contain high moisture content.
Our little kitties need plenty of vitamins, minerals, fats, and proteins to ensure they grow strong, healthy bones, muscles, and teeth. So, choosing one of the best foods for your kitten listed above will ensure your fur baby receives the right nutrients to grow into a healthy adult.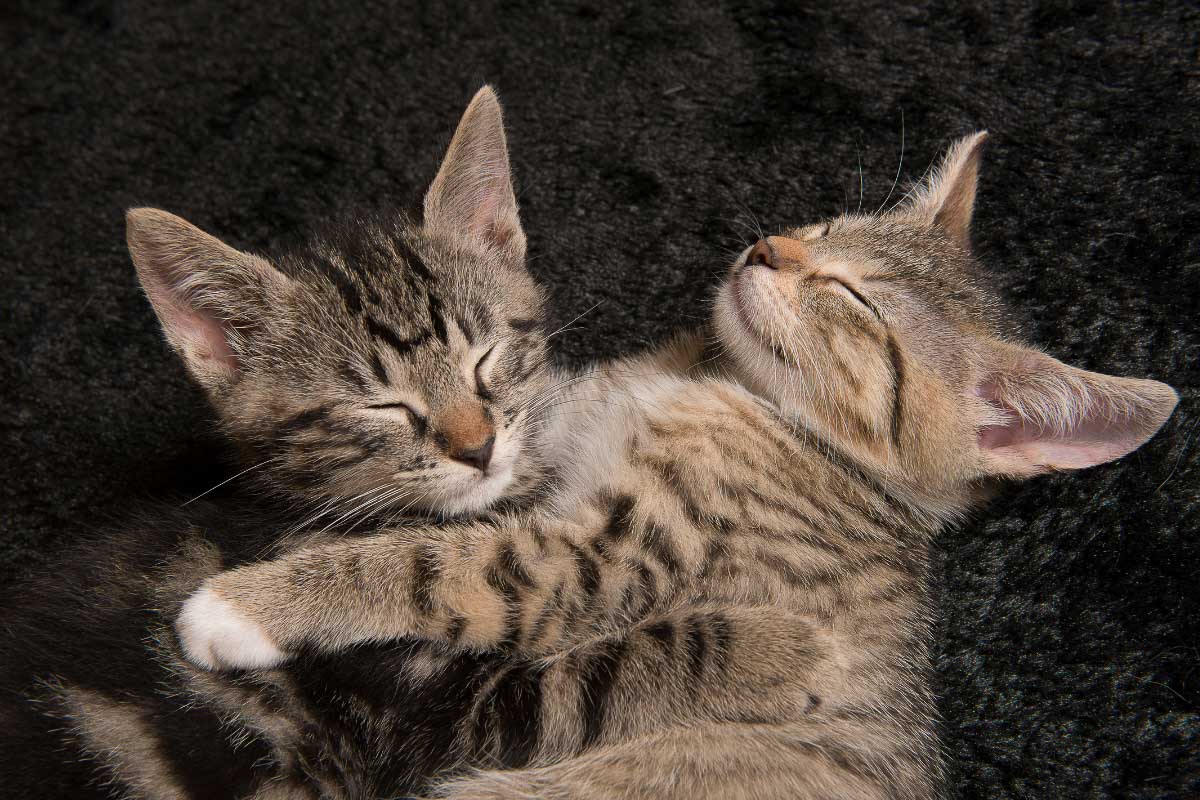 Please Note: This best kitten wet food post contains affiliate links. That means if you click through on most of the links and end up making a purchase I will receive a small commission. This will not affect the price that you pay. I wanted to make sure that you were aware of this.