It's no secret that most cats have no problem packing on the pounds and may need some high calorie cat food. Even fussy eaters, once they've been served their preferred meals, meow desperately for more cat food.
Most cat owners can't help but give in to their kitty's sad cries for just a little bit more to munch on including cat treats. And then justify any weight gain as 'winter fluff'.
Despite the stereotypical view of fat cats, some of our furry friends struggle to eat or pick up weight. This is especially true of senior cats who lose muscle mass as they age and are more prone to mouth problems and medical conditions that affect their appetites.
There is so much talk about obesity in cats, that it is alarming when our cats are underweight or avoid eating. But there are many reasons why this may be happening.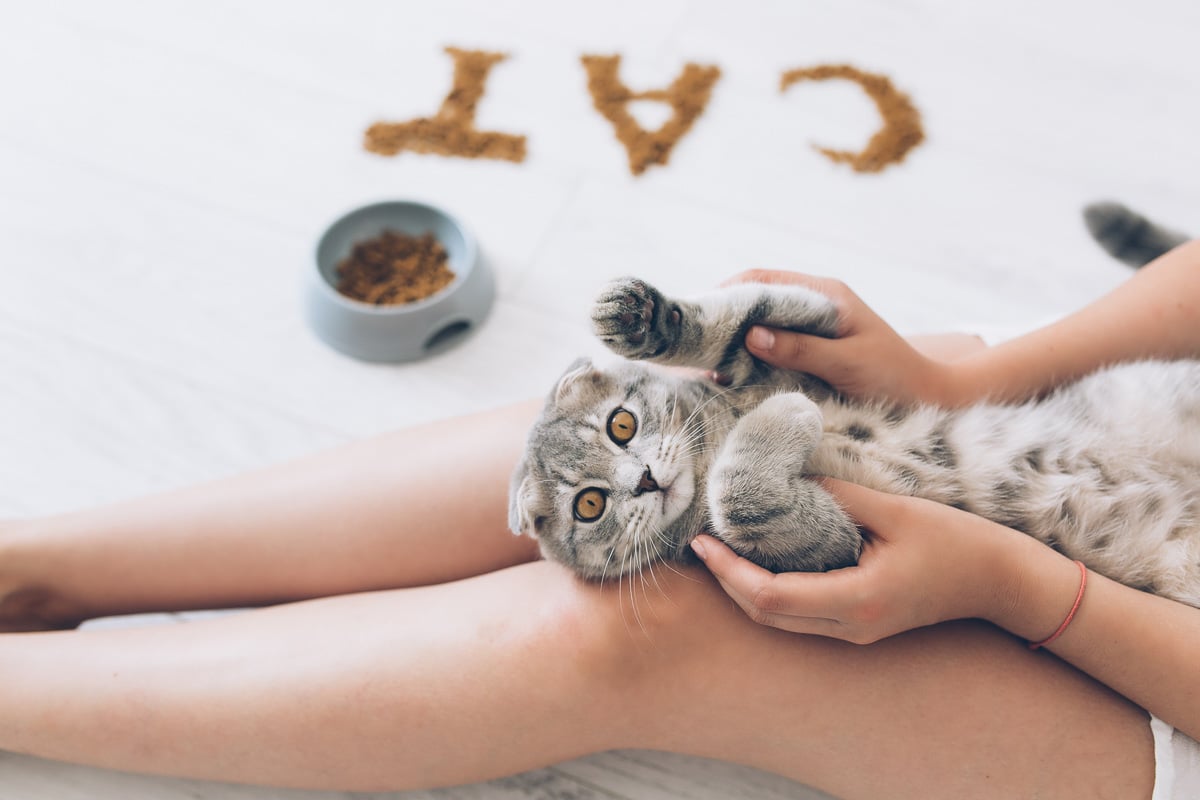 And there are amazing food options to help your kitty pick up weight while getting all the nutrition they need.
Providing the best care for our cats is a top priority for any cat parent. I'm here to help you pick the right high-calorie cat food that will provide the sustenance that your cat needs.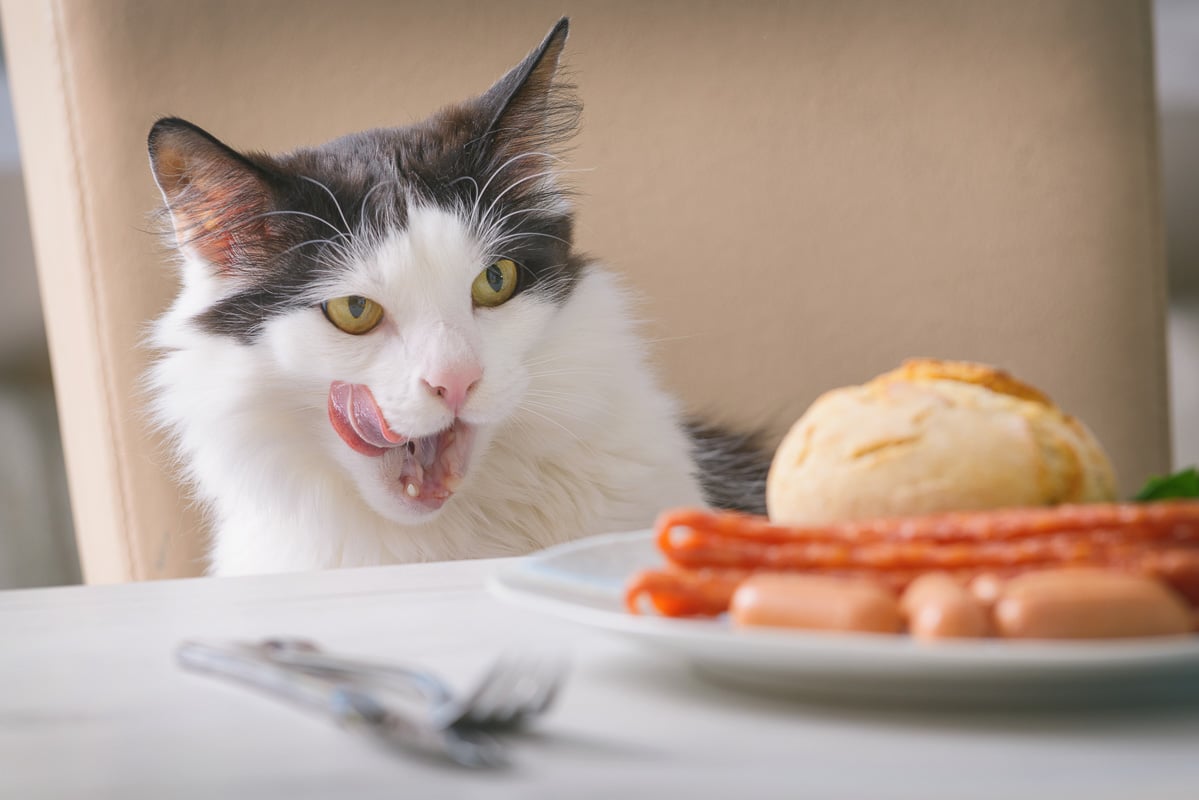 High Calorie Cat Food: Why is My Cat Underweight?
First things first: You are not a bad cat parent. There are a ton of reasons why your cat is losing weight and luckily, most of them have easy remedies.
Older cats metabolize food less efficiently, so even if they're eating their usual amount, the food isn't being processed and stored properly.
Hyperthyroidism (overactive thyroid) is another common affliction of senior cats which causes weight loss.
Conditions such as kidney disease and diabetes, resulting in increased thirst and urination, causes weight loss. As do diseases such as cancer and gastrointestinal problems.
Mouth problems such as toothache prevent a cat from eating properly. And even competition for food with other cats can hinder a proper diet.
It's imperative that your kitty has a visit to the vet to determine if there is something more sinister behind the weight loss or changed eating habits.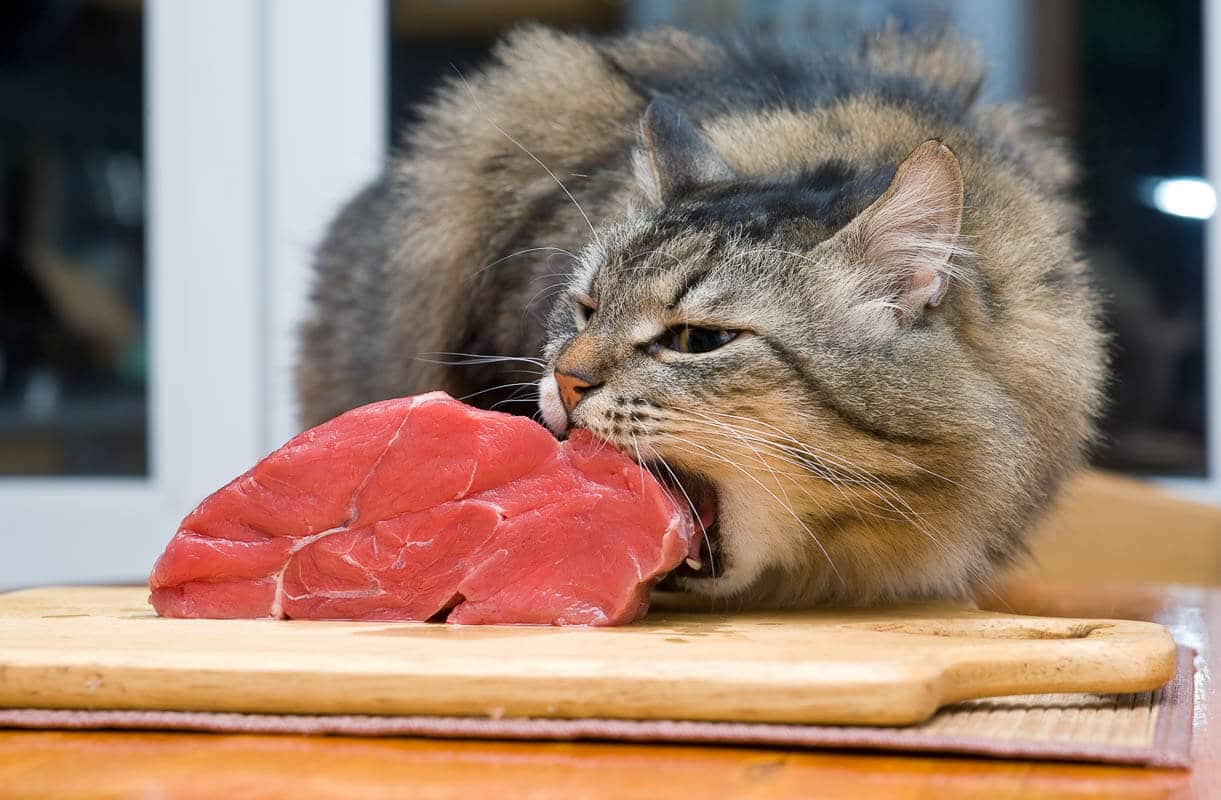 What is High-Calorie Cat Food?
It's common to see 'weight-control' labels on cat food designed for those cats needing to shed a few. But you won't come across a tin with 'high-calorie' pasted on the front.
It takes a little more digging, and a good place to start is with high-protein foods as these often have higher fat content and more calories.
Avoid high-carb foods because cats don't process carbohydrates well and won't gain weight effectively unless the calories are from complex sources.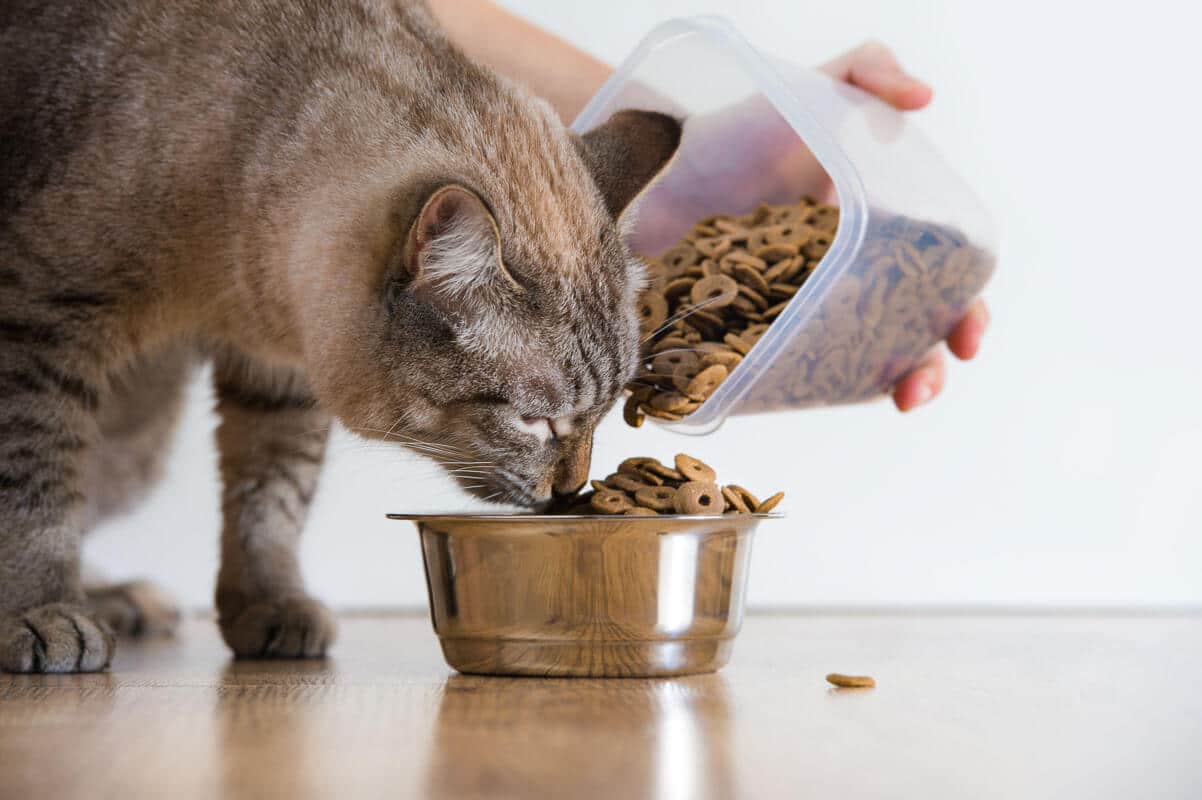 Food that has animal-sourced fat, a lot of protein and added micronutrients are the best high-calorie options for your underweight kitty. Ensuring that the calories are nutritional is the best way to guarantee that your cat picks up weight without compromising their health or immunity.
6 Best High-Calorie Cat Food Options
As mentioned earlier, it's not so easy to find high-calorie cat food. Luckily, I've put in the leg work and now you can choose the best food according to your kitty's needs.
Remember, if your cat has underlying health issues, you should always speak to your vet before changing food.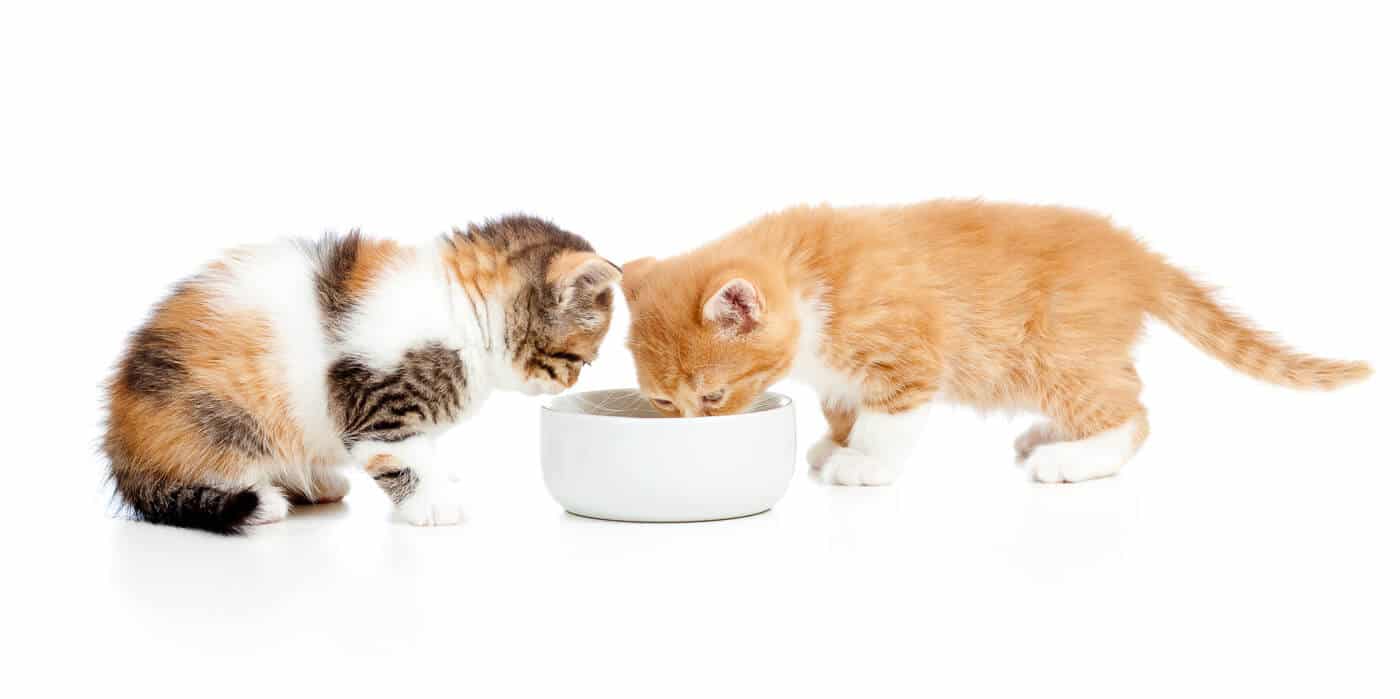 1. Hills Prescription Diet Restorative/Urgent Care
This calorie-rich, nutrient-packed food is ideal for fur babies that are recovering from an accident or surgery. But the nutritious ingredients and high-calorie content are ideal for underweight cats, regardless of the reason.
Both the restorative and urgent care recipes have almost the exact same ingredients and are calorie-dense and ideal for underweight cats who require urgent attention.
The soft texture is perfect for kitties with mouth problems or are fussy eaters and can be administered through a syringe in extreme cases. The recipe is high in calories from fat and protein and is loaded with potassium and Omega-3.
Due to its impressive nutritional content, this can be your cat's primary and sole food source. However, the high fat and sodium levels may not suit all cats.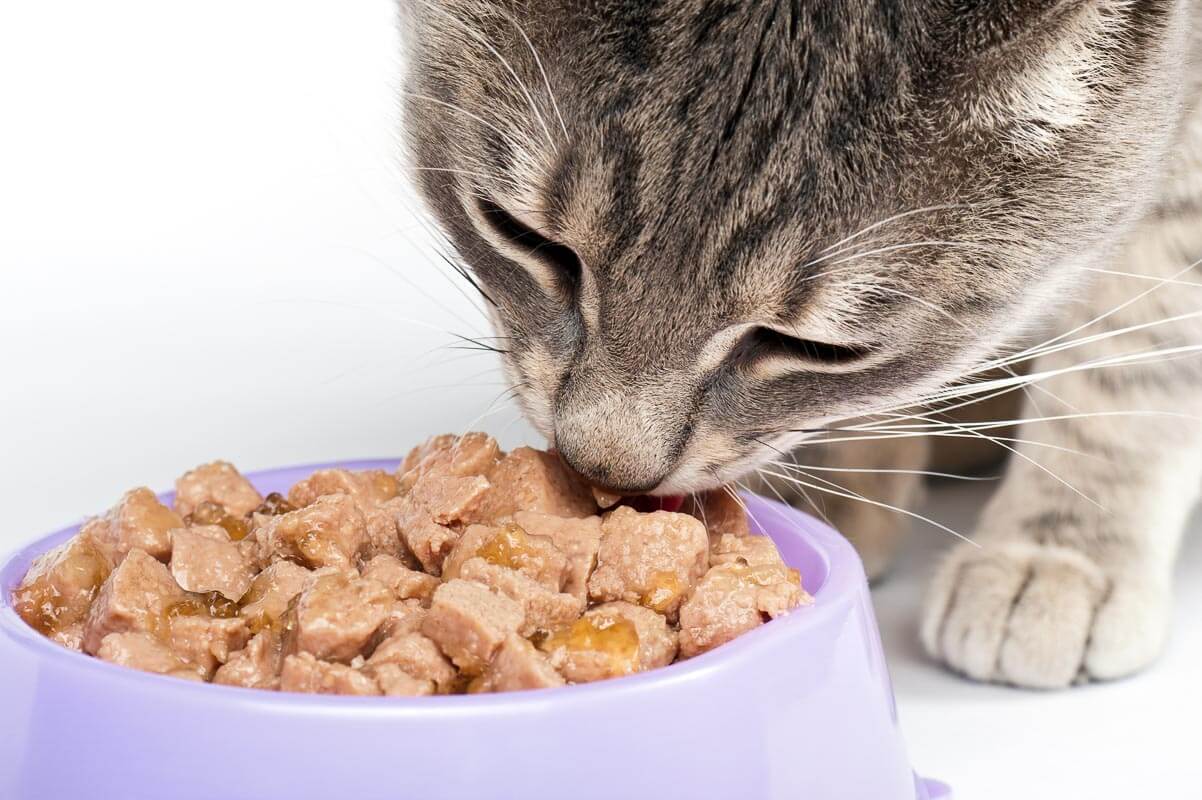 As this is a prescription diet, it's best to check with your vet if this is the best route for your kitty.
⇒ Shop USA Hills Prescription Diet Urgent Care

⇒ Shop UK Hills Prescription Diet Restorative
2. Wellness CORE Natural Grain Free Chicken Turkey & Chicken Liver Paté Canned Cat Food
The best part of this calorie-dense canned food is that the calorie source is nutritious meat rather than empty fillers such as wheat. Laced with salmon oil and flaxseed, the added omegas boost immunity and a healthy coat.
It is 100% grain-free and bursting with nutrients and minerals. The paté is full of moisture from meat broth and is free of any nasty chemicals or artificial additives. It is packed with protein from chicken and turkey and is guaranteed to give your cat all the fuel it needs.
The soft pate is easy to consume and digest and the moisture will keep your cat hydrated and purring for more.
⇒ Shop USA Wellness CORE Natural Grain Free Chicken Turkey & Chicken Liver Paté Canned Cat Food
3. Royal Canin Mother & Babycat
Kitten food is loaded with energy and nutrients to help the little guys get the energy they need to grow strong and healthy. While very young cats should eat only kitten food, it is also suitable for any aged cat needing immunity and a calorie boost.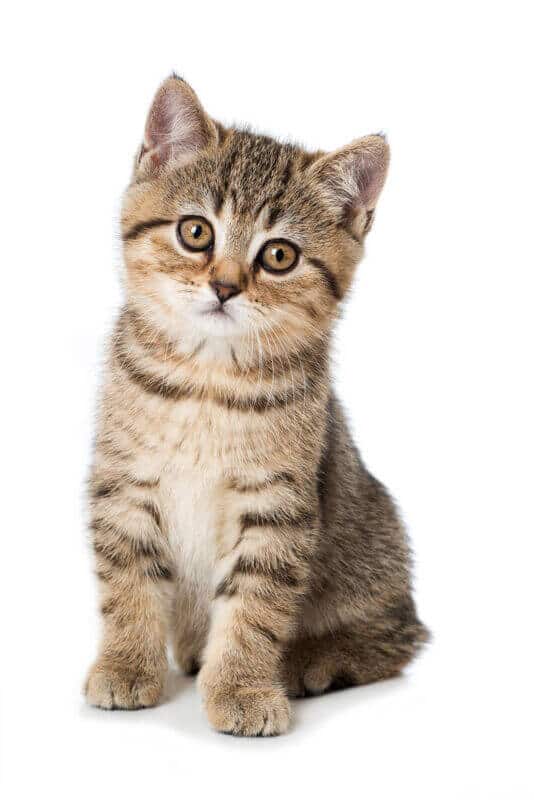 This recipe is expertly designed to support a couple of months old kitten and/or a nursing or pregnant mom. Of course, this means that it is full of essential nutrients and immune-strengthening antioxidants.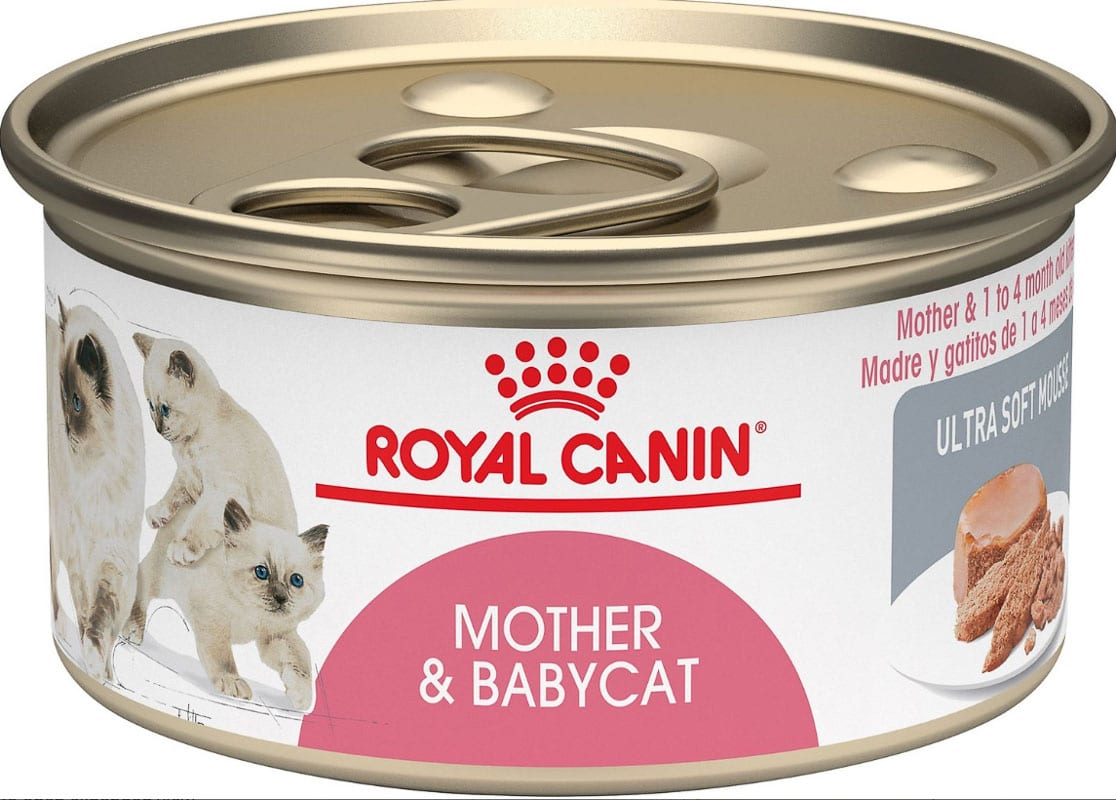 As it is made for little tummies, the proteins and probiotics are easy to digest.
This is available as wet cat food, in the form of a soft mousse drenched in sauce, ideal for kitties struggling to eat.
It is also available as dry food with the same nutritional content and is even better for older cats needing to put on some weight.
⇒ Shop USA Royal Canin Mother & Babycat

⇒ Shop UK Royal Canin Mother & Babycat
4. Merrick Backcountry Raw Infused Game Bird Recipe Dry Food
Cats need nutritious calories and animal proteins to maintain a balanced diet and a healthy weight. What could be better than a smorgasbord of chicken and game bird-infused kibble?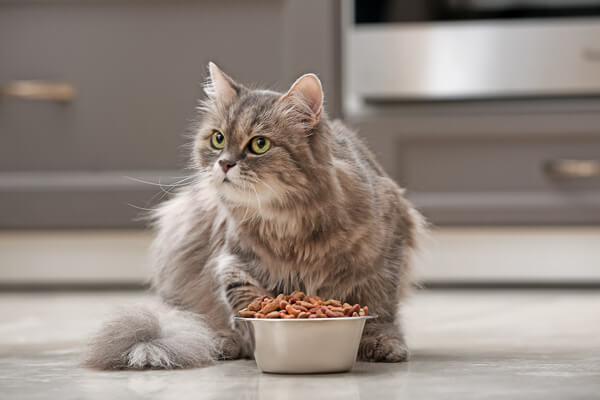 The completely grain-free, calorie-dense dry food has a strong base of chicken and turkey. For an added kick of protein, raw freeze-dried meat bites are added.
⇒ Getting a new kitty? Check out my guide to How to Look after a Kitten, 6 Best Kitten Wet Food Options and 8 Best Kitten Dry Food Options
Whole, raw food is one of the best sources of nutrition. The mix of animal proteins and antioxidant-rich veggies provides your furry pal with all the vitamins, minerals, omegas, and taurine they need.
Of course, the balanced diet recipe is calorie-rich, making it a perfect option for your kitty.
⇒ Shop USA Merrick Backcountry Raw Infused Game Bird Recipe Dry Food
5. Purina Pro Plan Kitten
This is the second kitten product to make the list because these recipes are just bursting with goodness. Purina produces expert-quality kitty food and their kitten range is a fantastic pick regardless of the age of your cat.
The kitten food is packed with fish oils, animal fats, protein, and a whole bunch of crucial vitamins. This provides healthy calories for your cat and a health boost to assist with any underlying conditions.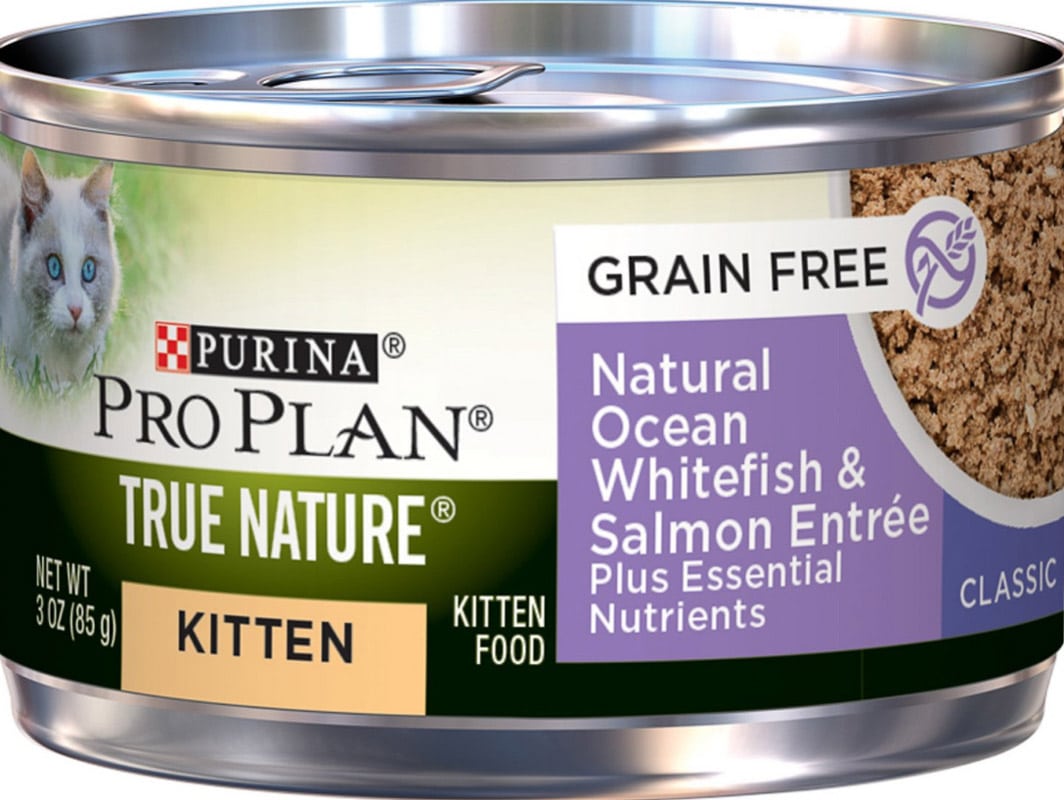 Whether you go for the original formula, rich in chicken protein, or prefer an ocean entree, this is a fail-safe choice for providing healthy calories.
You may have to adjust portions according to the age of your cat, but it is completely safe and appropriate for even the most distinguished seniors.
⇒ Shop USA Purina Pro Plan Kitten Wet/Dry

⇒ Shop UK Purina Pro Plan Kitten
6. IAMS ProActive Health High Protein Food
This dry food packs a huge caloric punch and is served with a massive side of protein and a blueberry on top. Or rather, a host of vitamins and antioxidants from blueberries.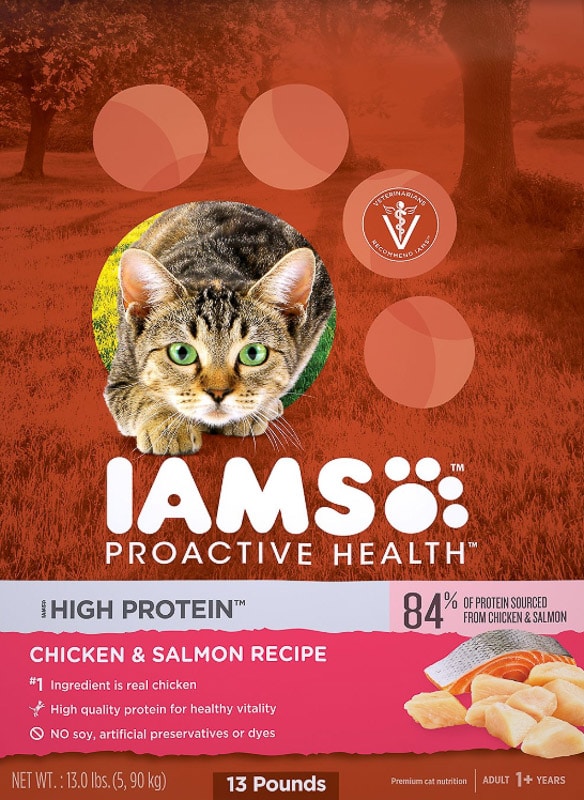 The fat content is slightly lower than the IAMS kitten food, at 18%, which is a good amount for picking up weight without compromising health. The protein source comes from chicken and salmon with no artificial additives.
The unique fiber blend with prebiotics is beneficial for digestion and nutrient absorption. This is a great recipe for active cats that require complex calories to create and maintain muscle mass.
⇒ Shop USA IAMS ProActive Health High Protein Food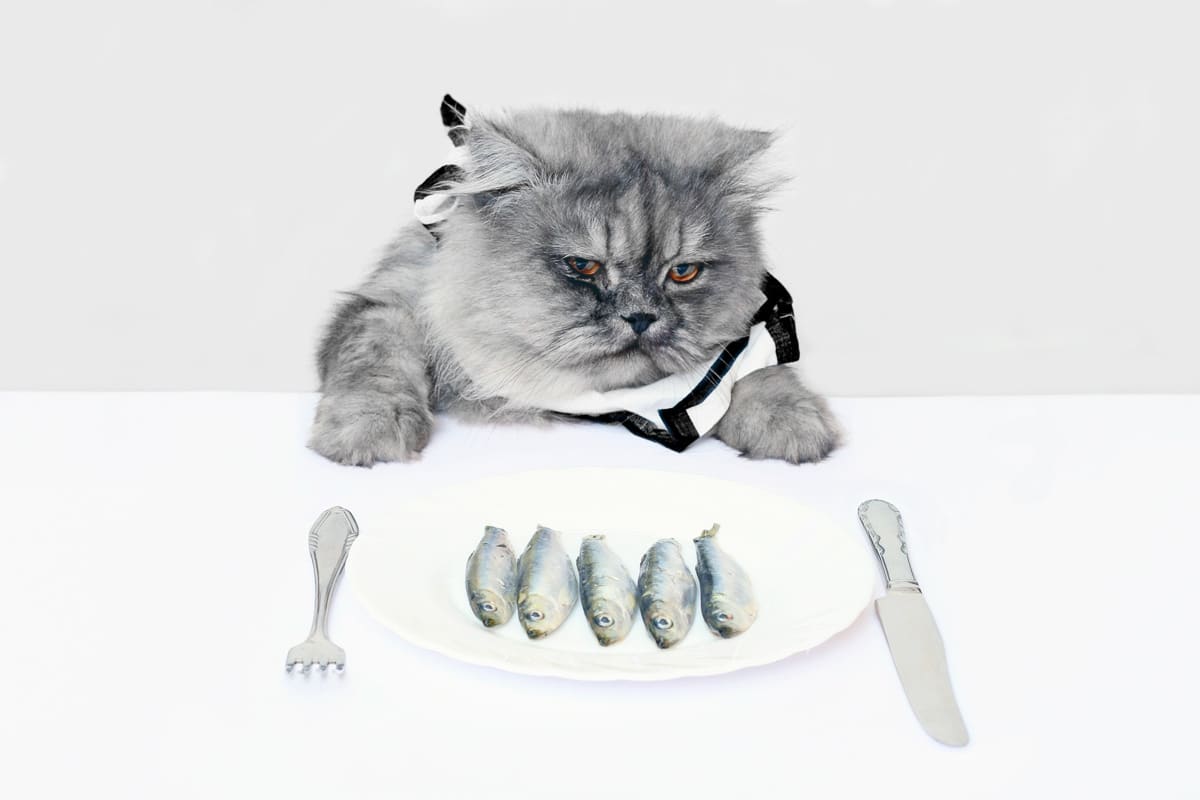 Final Thoughts on High-Calorie Cat Food
Choosing the correct food for your cat can be tough. Simply deciding between wet or dry food is a conundrum that most cat owners constantly struggle with.
It is especially intimidating if your fur-child is dealing with health issues or dietary problems which affect their weight.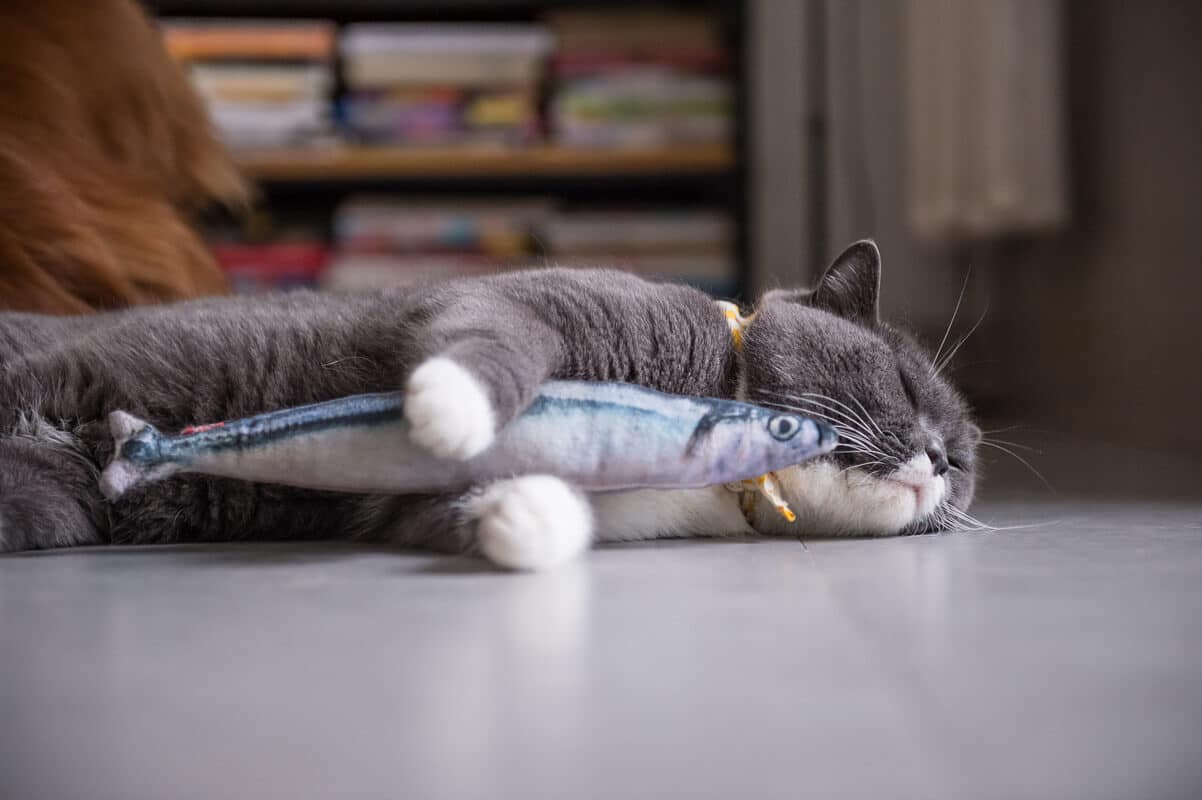 If your kitty needs to pick up some weight, always remember to look for nutritious calorie-rich food. Stick to foods that have a high-calorie content because of animal proteins and fat.
Avoid foods that are carb-dense as they do not provide the correct fuel or energy for cats as you might think.
Please Note: This high calorie cat food post contains affiliate links. That means if you click through on most of the links and end up making a purchase I will receive a small commission. This will not effect the price that you pay. I wanted to make sure that you were aware of this.
Like this high calorie cat food Post? Why Not Pin It?