Traveling with your furry feline can either be a walk in the park, or a living nightmare. Compared to man's best friend, cats are pretty nervous when it comes to traveling outside of their familiar environment, so a travel litter box can be a great idea.
And while dogs may have an easy time going to the bathroom wherever they are, cats value their privacy. Also, some cats might only be used to using a litter box and won't understand the concept of doing their business outdoors.
As cat owners, the last thing we want to do is stress out our kitties. The best way of avoiding unnecessary stress is to ensure your furry friend has a safe space to excrete.
Here's your complete guide to travel litter boxes, including how to use them and which one to choose.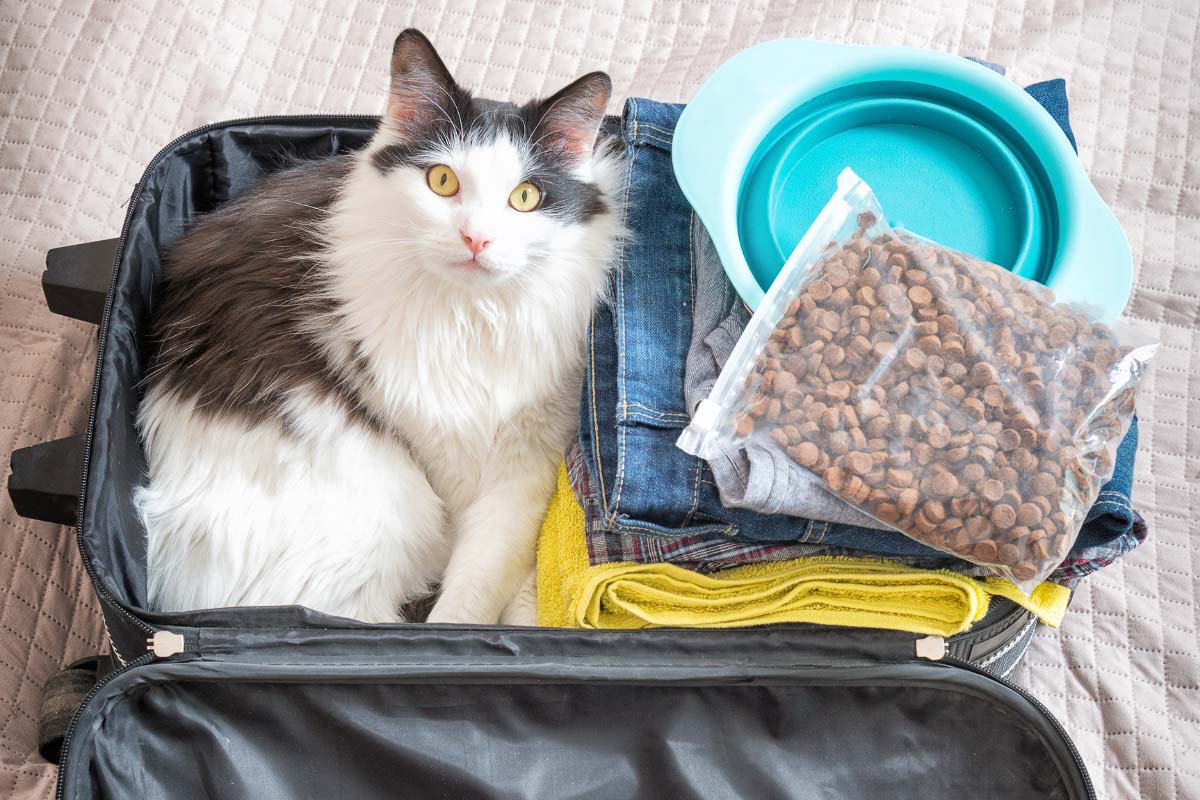 The Importance of a Travel Litter Box
We live in a time where travel is the most accessible it's ever been. Many travel as a whole family, including their unusual travel buddies – kitties. This possibility does; however, all depend on your cat's personality and you'll need to keep this in mind if you're planning a worldly adventure with your feline.
Cats are very susceptible to change. You may have noticed that when you're traveling, your kitty doesn't use the litter box as often as they do at home.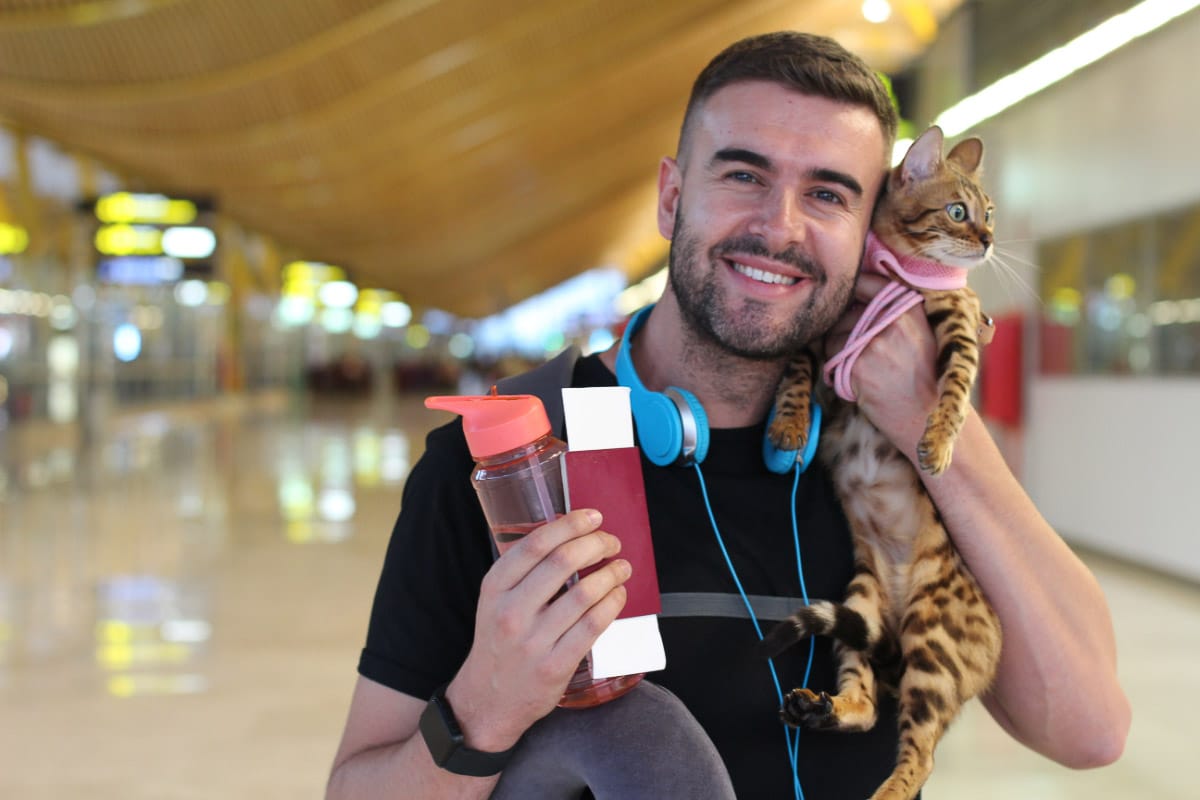 But that doesn't mean you should be paying less attention to litter box care; you're still responsible for scooping out the litter daily, regardless of whether you have a portable litter box or not. Odor, filth, and mold aren't going to cut it when it comes to providing a comfortable ablution spot.
We love our cats, and we want them to feel secure with us on their new adventure. And part of a successful traveling trip with your cat involves the perfect litter box.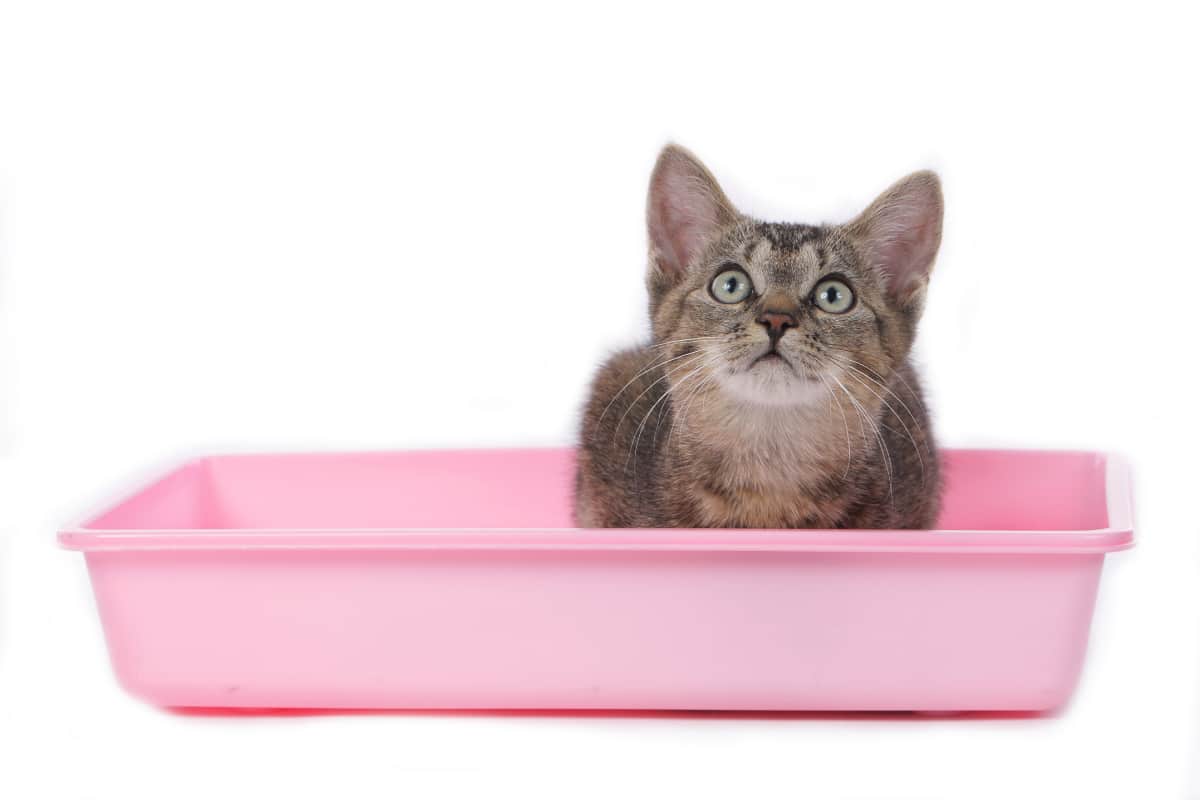 Who Needs a Travel Litter Box
First-time cat travelers may find travel litter boxes a mystery. What if it's only a short vacation? Won't a garden be just fine? How often will my kitty need to go?
Regardless of these questions, a travel litter box is needed for all kinds of globetrotting adventures. While cats are known to be highly self-sufficient, their bodies still work like every other animal. Meaning a travel box is needed whenever you are traveling with your cat.
If your cat hasn't urinated in 24 hours, it's considered a veterinary emergency. This comes down to infections or stress that may have been induced from travel.
As cat owners, it's up to us to use our discretion to understand how our cats are dealing with travel, particularly if they are lengthy stays.
When to Use a Travel Litter Box
If you plan on traveling for under 8-hours, your cat will most likely be able to manage the journey without needing to urinate or excrete. Most cats choose not to eat or drink on the road, which means less food and water will affect their tummies.
A litter box may then be used as soon as you've arrived at your destination. Find one place you know your cat will love and keep the box there, making sure you let your little friend know where it is.
When it comes to flying, pee pads work to eliminate the need for urinary breaks – they absorb urine and prevent odor build-up. A double-layer works excellently when cats have no choice but to excrete in their travel cage.
4 Best Travel Litter Box Options for Your Furry Friend
Every kitty is unique in its own way. Depending on your cat's temperament, they may take a liking to being in new environments or journeying in the car. How you bring up your cat plays a large role in this.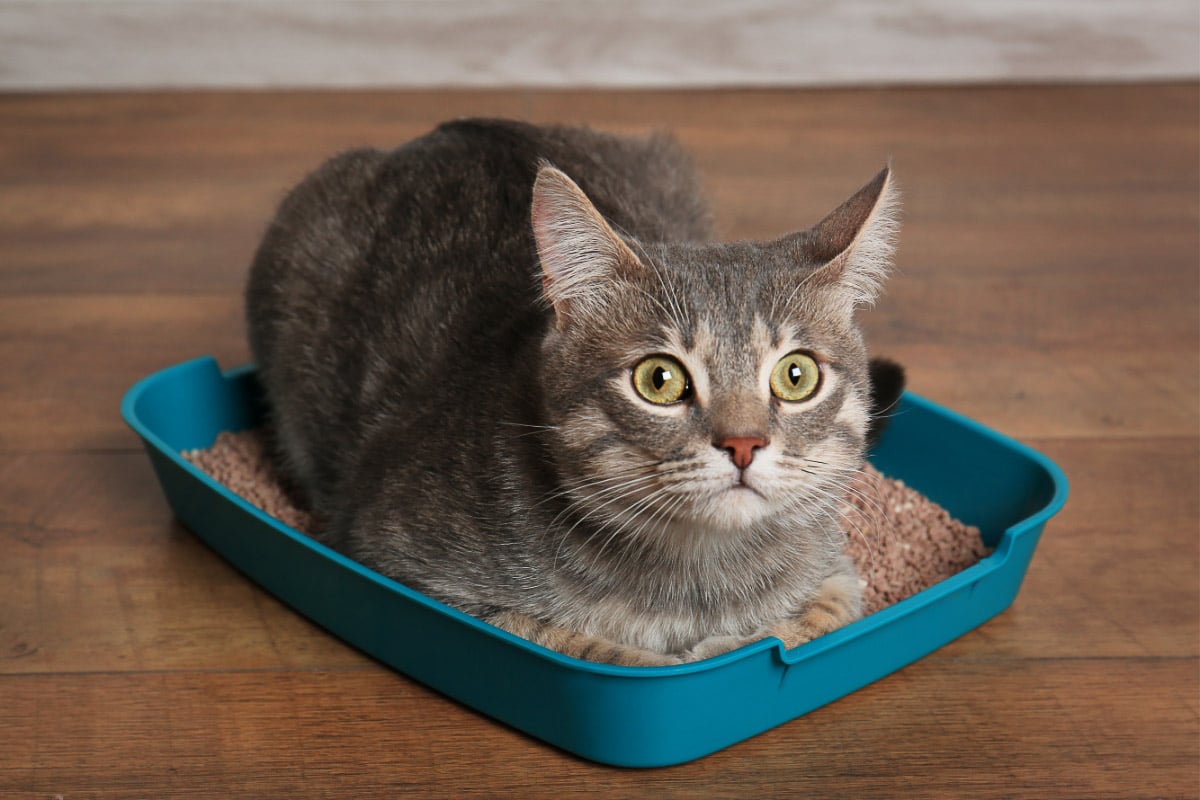 In other cases, the car and new surroundings can be quite daunting. To make life easier for your kitty, you'll need to consider a few factors. How much privacy does your cat need? How long will you be traveling with your cat? How fussy is your kitty?
Below are four fantastic choices for all kinds of kitty cats.
1. Nature's Miracle Disposable Cat Litter Box
The first litter box to make my list is one that is designed for short stays and a hassle-free traveling experience. Nature's Miracle litter box allows your feline friend to go when needed.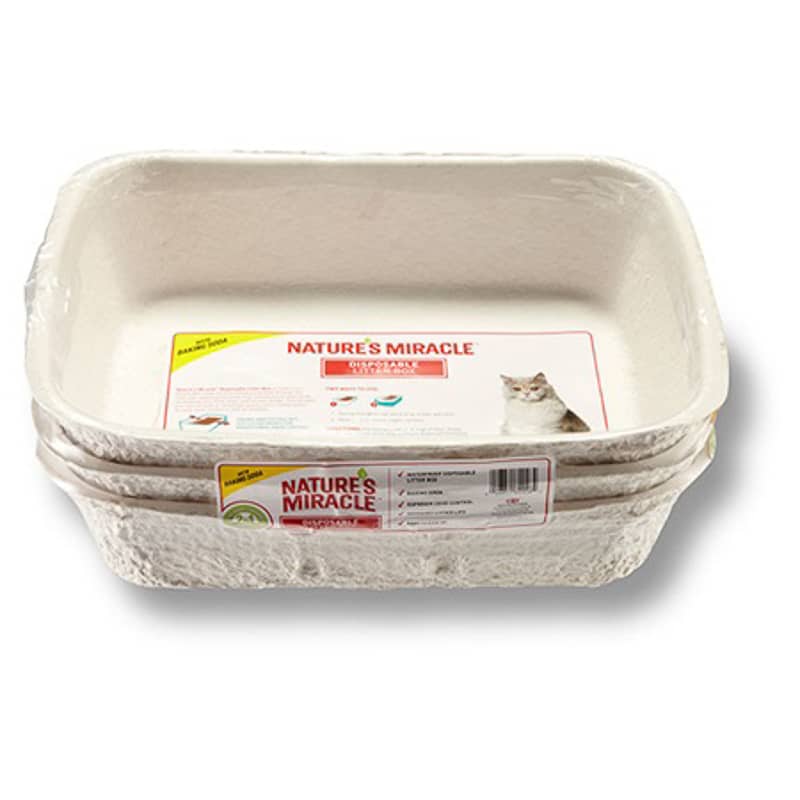 What to expect?
An affordable alternative to portable litter boxes
Regular and jumbo size litter boxes to suit all cat sizes
Protection against foul odors
Convenient to dispose of
Not only is this a hygienic option, but it's also environmentally friendly. The box is made from recycled material and is landfill safe. Despite this, it's still shred and leakproof. Materials include baking soda, which plays an active role in fighting odor. Odors that neither you nor your cat enjoys.
Each pack comes with 2 or 3 boxes, making it an ideal option for use on road trips or weekend stays – although they can last up to 5 weeks. Overall it's an affordable option, and can be used for a variety of litter types, and cats of all ages.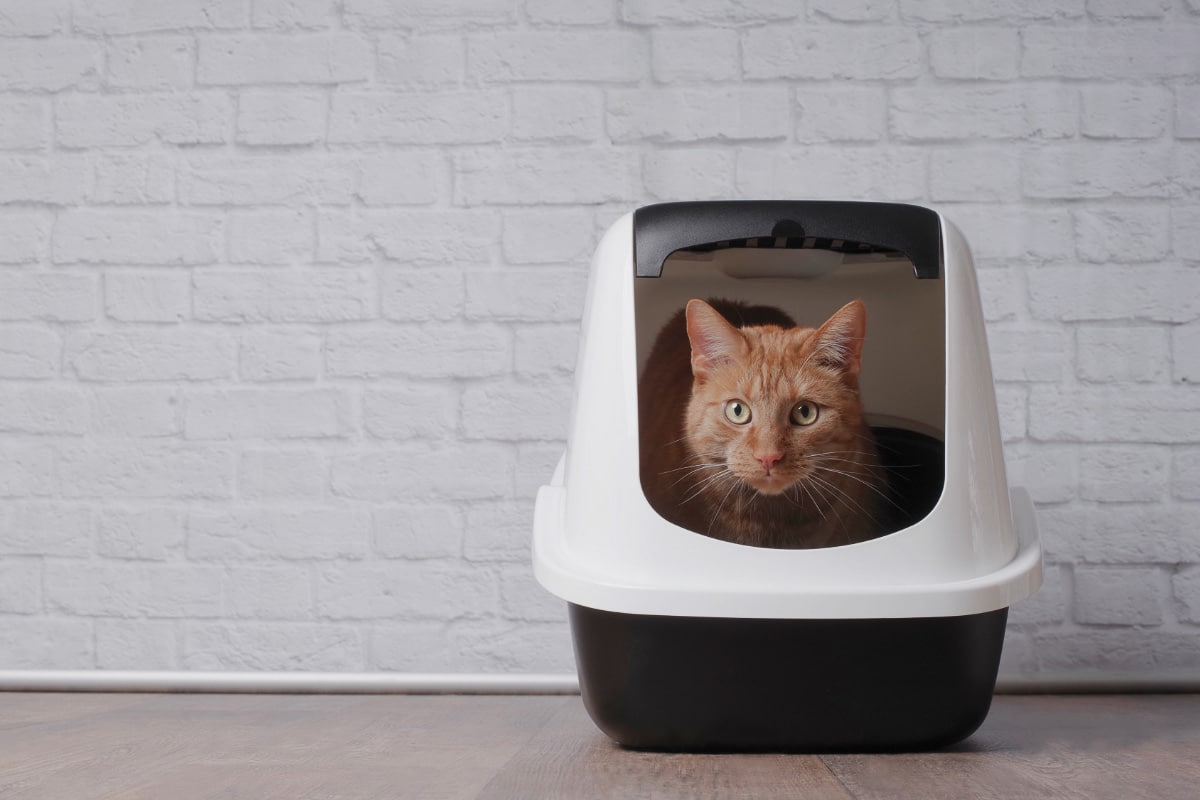 One minor thing to note is that it's not the greatest option for shy kitties who like their privacy. With no roof, your cat might not enjoy feeling exposed.
⇒ Shop for Nature's Miracle Disposable Cat Litter Box
2. Pet Fit for Life Collapsible Portable Litter Box
Cat owners who are regularly on the move will benefit from this collapsible, portable litter box that includes a travel-sized water bowl – also collapsible.
Because it can be packed up and brought out whenever needed, it's a fantastic option for camping trips, family vacations, or long drives.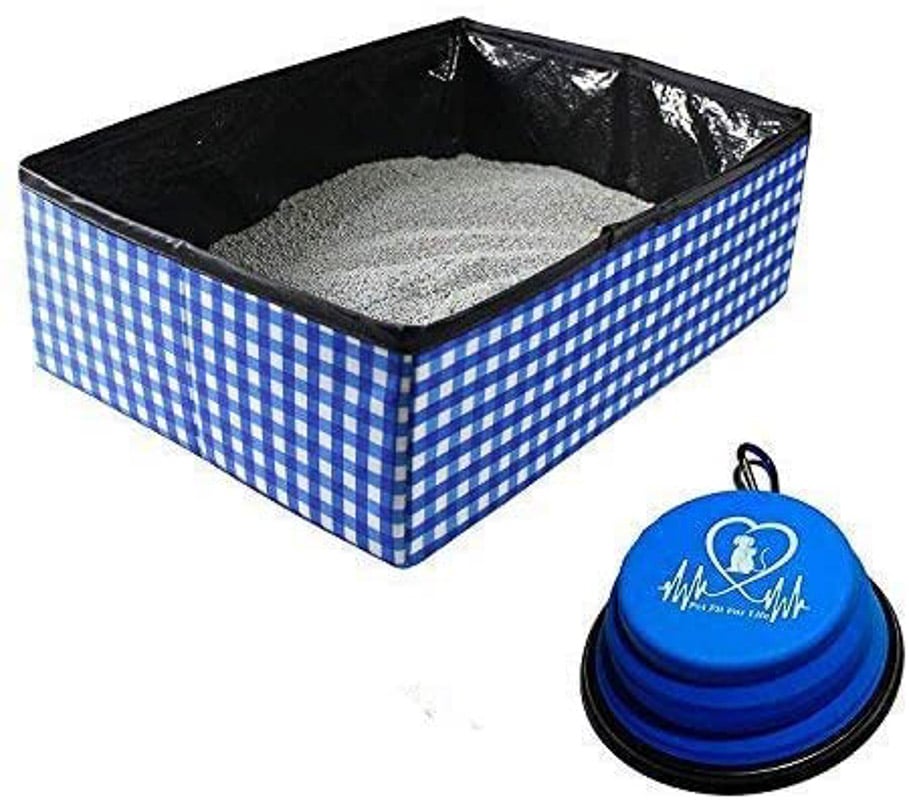 What to expect?
Easy to clean – wipe with a damp cloth and you're good to go
Waterproof poly-plastic inside and supportive nylon lining on the outside
Bonus travel bowl included
Effortless travel storage
While travel litter boxes tend to be on the smaller side, this one is particularly spacious – with enough space to fit two cats. There is plenty of room for your kitty to feel safe and have their own privacy.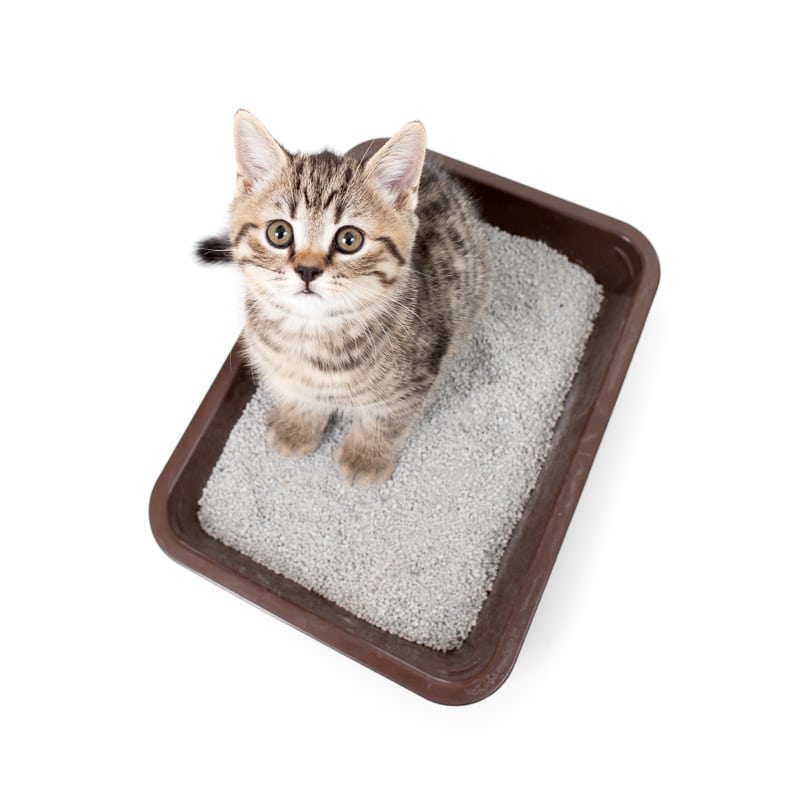 ⇒ Getting a new kitty? Check out my guide to How to Look after a Kitten, 6 Best Kitten Wet Food Options and 8 Best Kitten Dry Food Options
With elongated sides, litter is prevented from spilling over the side and making a mess. The nylon and poly-plastic are easy to clean; use a damp cloth or wipe, and you can easily return the box to its storage spot.
⇒ Shop US Pet Fit for Life Collapsible Portable Litter Box
⇒ Shop internationally for Pet Fit for Life Collapsible Portable Litter Box
3. Petleader Collapsible Portable Cat Litter Box
If you have a cat who values privacy, a snug travel box with protected sides can provide that extra bit of privacy and a feeling of safety. The Petleader cat litter box has a skylight, so your kitty can easily hop in and out when needed.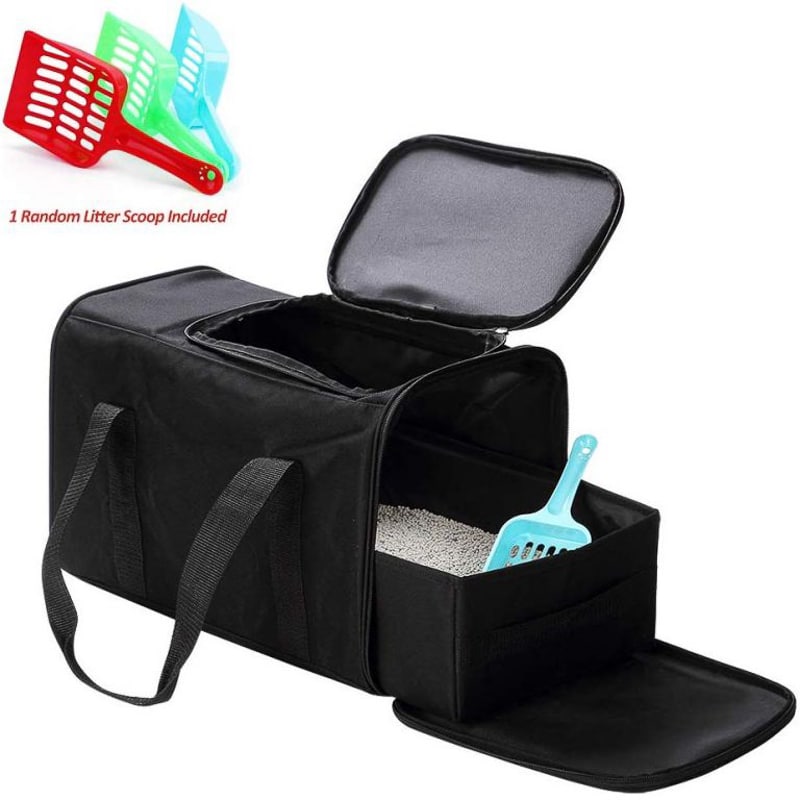 What to expect?
Innovative design for traveling
Designed to avoid leaks, spilling, and odor leakage
Dual pockets for an easy cleanup
Can also be used as a carry bag
With a study design, yet still easy enough to use as a travel litter box, this product is designed to last. The inner space is wide enough for cats of all sizes. And with the litter box able to be pulled out of the bag, cats with all personalities can use the box comfortably.
With elegant fabrics, the inner and outer surface is breathable, soft, and dry well. Attached to the bag are multiple pockets that can fit your poop scoop, water bowl, and cat toys. Your little baby will feel like they have a little home away from home.
⇒ Shop internationally for Petleader Collapsible Portable Cat Litter Box
4. IRIS Travel Litter Pan
Lightweight, a foldable canvas, and a handy zipper for easy access make the IRIS litter pan ideal for kitties on the move. It provides a fuss-free setup, so you can easily move the box around when needed and fold it up for longer vacations and camping trips.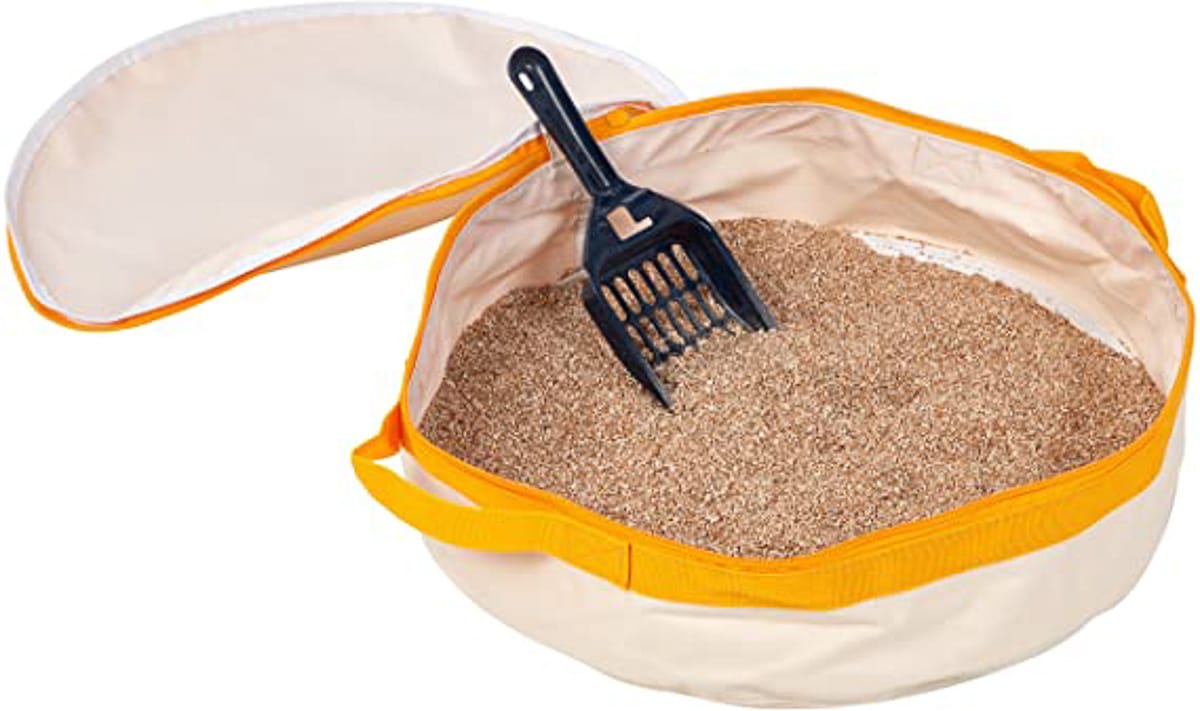 What to expect?
PVC-coating which helps prevent leaks
Zipper contains litter and prevents a mess
Compact size
Easy to transport and setup
Being able to hold clean litter inside with a sealable zip makes transporting your litter box a thousand times easier. When your kitty needs to go, or you've stopped over somewhere, unzip the top and let them do their thing.
Waste can easily be scooped out, leaving you with a clean box that can be stored away until needed. The PVC material is waterproof and makes cleaning up a breeze.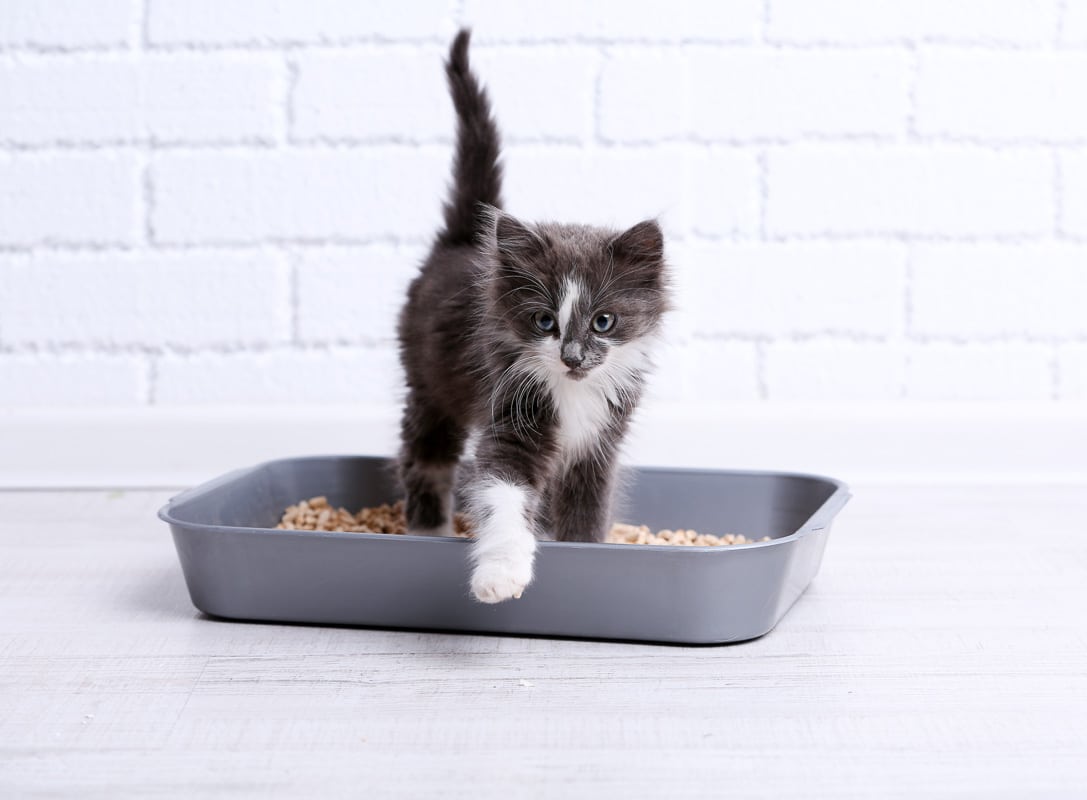 When the box is filled, the straps on the side allow for easy transport and storage. And with no rigid corners or framework, it can be tucked away and used for the next adventure.
⇒ Shop US IRIS Travel Litter Pan
⇒ Shop internationally for IRIS Travel Litter Pan
Final Thoughts on Cat Travel Litter Box Options
Leaving behind your kitty for a day out in the woods, a camping trip near the river, or a weekend in a bustling city might be stressful for many cat owners. Others want to include kitty on their magical adventure.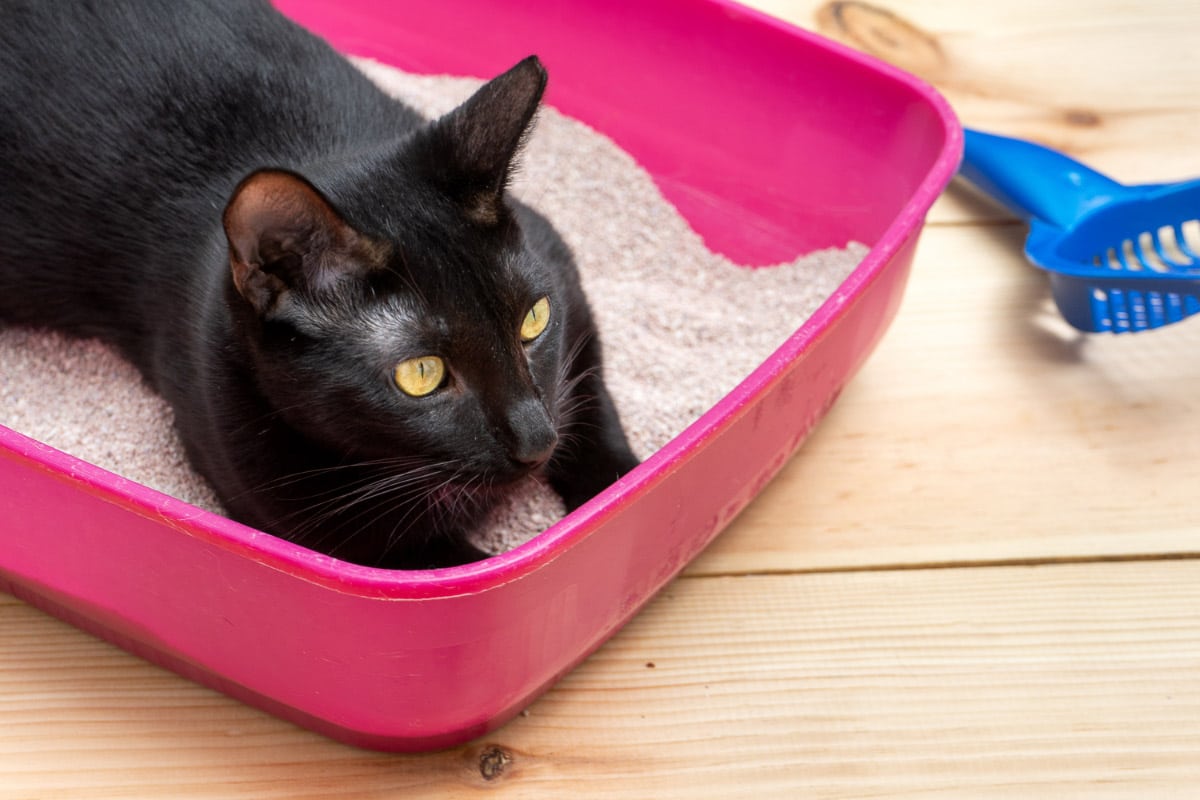 Perhaps some owners have to move and don't have a choice when it comes to traveling with their furry feline.
Either way, a travel litter box is an essential part of traveling with your kitty. Find one that's comfortable for your feline, easy to set up, and perhaps disposable.
You're on your way to finding out how your cat does with travel, and if you'll be having more happy adventures together.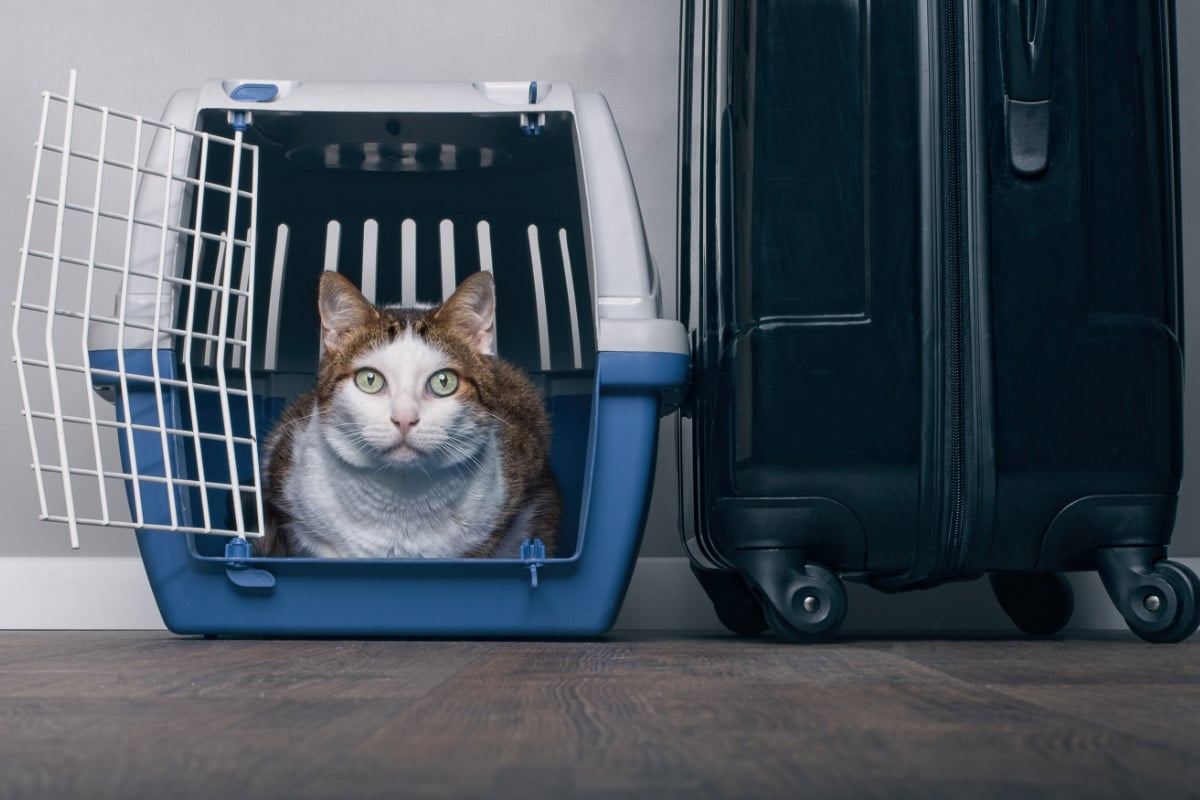 Please Note: This travel litter box post contains affiliate links. That means if you click through on most of the links and end up making a purchase I will receive a small commission. This will not affect the price that you pay. I wanted to make sure that you were aware of this.