Food intolerances and sensitivities have the potential to create serious problems for your cat. Often food intolerances can result in irritated skin, poor coat conditions, and gastrointestinal upset. So it is important to find the best food for cats with ibd if you kitty has this issue.
If your cat is suffering from health issues, like vomiting, diarrhea, or weight-loss, IBD may be the culprit. And if they are dealing with food intolerances, or health conditions, like IBD, it's so important to be feeding them the right cat food.
The right food means that your cat is able to absorb important nutrients, proteins, and vitamins in order to combat irritation and digestive issues.
Cats with IBD may be tricky to deal with and can cause stress on their owners who might not know how to treat them. This list introduces some of the best foods for cats with IBD.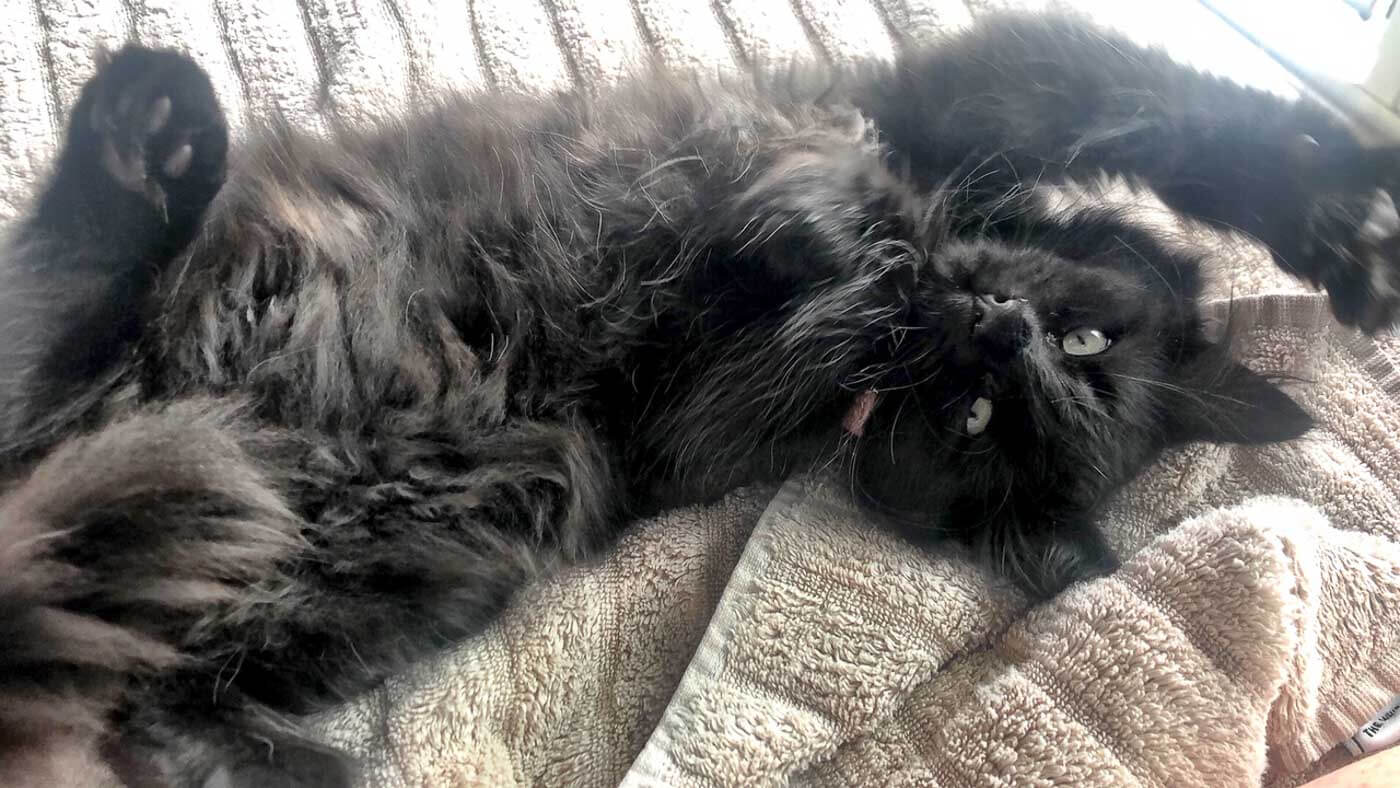 What is IBD?
Feline IBD, Inflammatory Bowel Disease is a syndrome, rather than a disease, and is a common occurrence within cats. It's a condition that is induced by an inflamed and irritated gastrointestinal (GI) tract.
As well as being painful and uncomfortable for your feline friend, IBD results in their GI thickening in response to the irritation. When this happens, it becomes very difficult for them to absorb nutrients and move food along.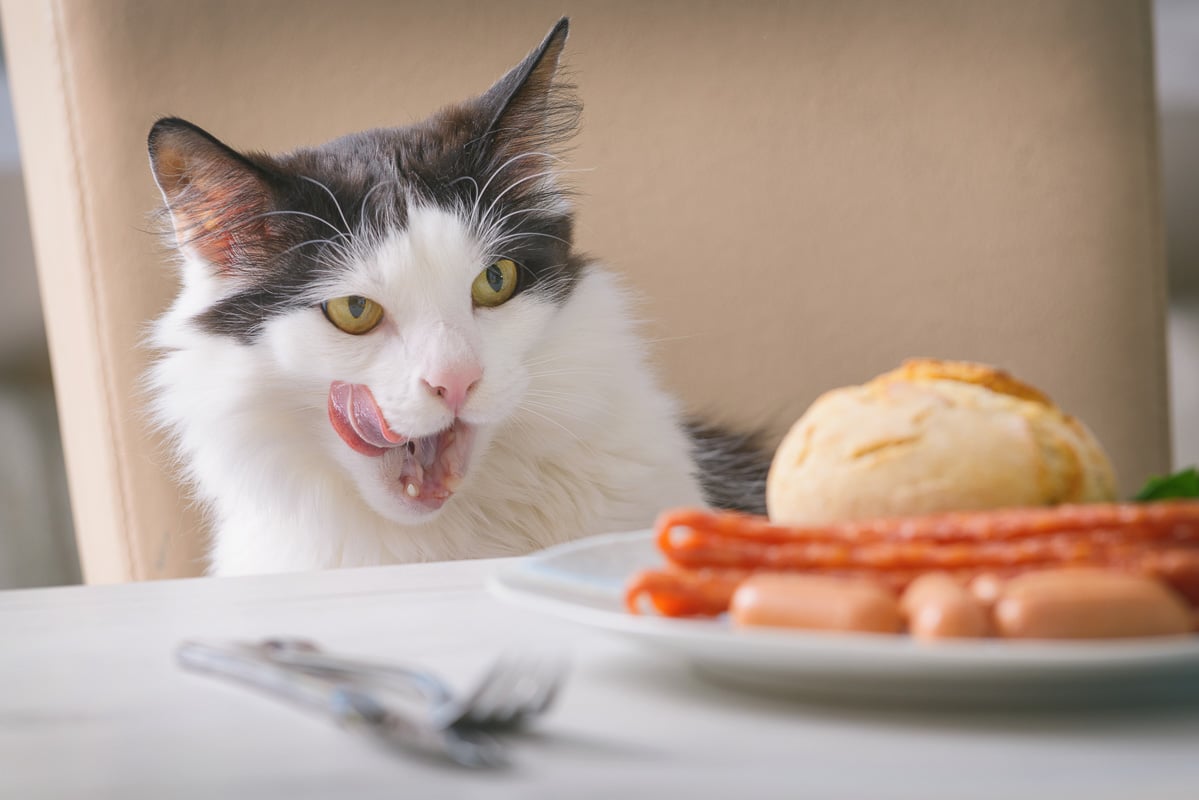 What Causes IBD?
The inflammation is a reaction to changes in food, insult, injuries, or foreign substances. And depending on the type of IBD, different intestinal cells are affected. This is why it may be quite tricky to determine what is causing your kitty's upset tummy.
At the moment, there isn't an exact cause of IBD. But evidence suggests that it relates to the bacterial population in the intestines, diet, the immune system, and a number of environmental factors.
IBD generally doesn't occur in younger cats. Rather, cats aged 5-12 years of age are commonly diagnosed with the condition.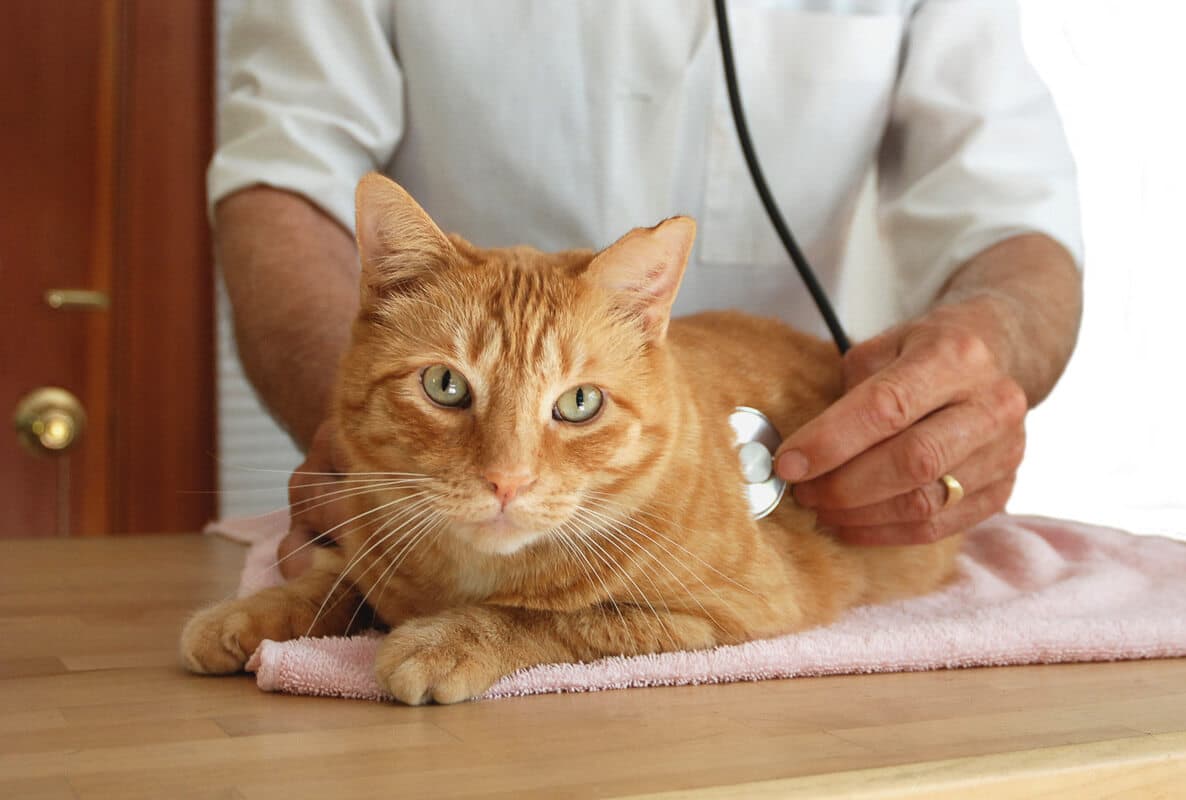 Possible causes:
Bacterial infections
Parasitic infection, such as worms
Allergy or intolerance to proteins that are commonly found in cat foods
Signs of IBD and Diagnosis
Vomiting, weight-loss, chronic diarrhea, and poor appetite are some of the common signs of IBD.
When diagnosing a cat with IBD, extensive tests and evaluations are done. The process needs to be done efficiently because many of the prevailing symptoms can relate to other health issues that cats are often faced with.
⇒ Thinking about what kind of kitty you would like? Check out my posts on the 9 Most Expensive Cat breeds, 10 Snuggly Flat Faced Cat Breeds, 7 Strange and Weird Cat Breeds, 11 Indoor Cat Breeds, 14 Cutest Cat Breeds, 12 Most Friendly Cat Breeds, 8 Fluffiest Cat Breeds, 9 Super Cool Cat Breeds, 11 Rare Cat Breeds, 8 Small Cat Breeds, 9 Big Ear Cat Breeds, 13 Big Eyed Cat Breeds, 10 Tuxedo Cat Breeds, 9 Gorgeous Grey Cat Breeds, 8 Garfield Cat Breeds, Siberian cat colors, Maine Coon Personality and the ultimate Siberian Cat personality profile.
⇒ Got a new kitty on the way and looking for some names? Check out my posts on 12 Greek Cat Names , 11 Egyptian Cat Names, 12 Best Cat Food Names, 50+ Creative Names for Black Cats, 12 Bang On Irish Cat Names, 11 Movie Cat Names, 12 Sensational Siamese Cat Names, 12 Black and White Cat Names, 19 Awesome Bengal Cat Names, 11 Ginger Cat Names, 9 Best White Cat Names and the 16 Best Disney Cat Names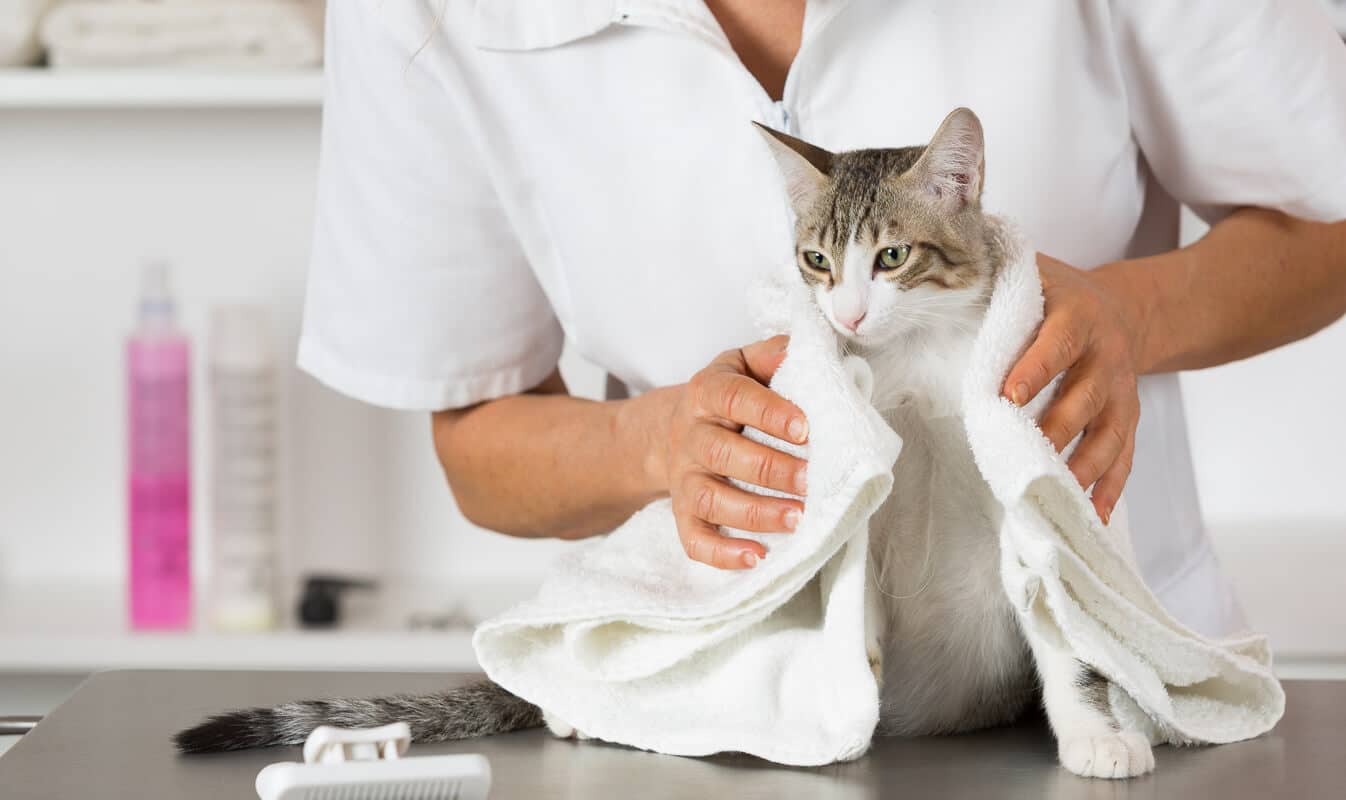 Best Food for Cats with IBD
One of the first steps to treating IBD is dietary modifications, as well as various medications. This is of course, based on the recommendation of a vet or specialist. Many IBD foods require a prescription.
Below you'll find a list of the best foods to feed your kitty if they suffer from IBD, or food sensitivities and intolerances.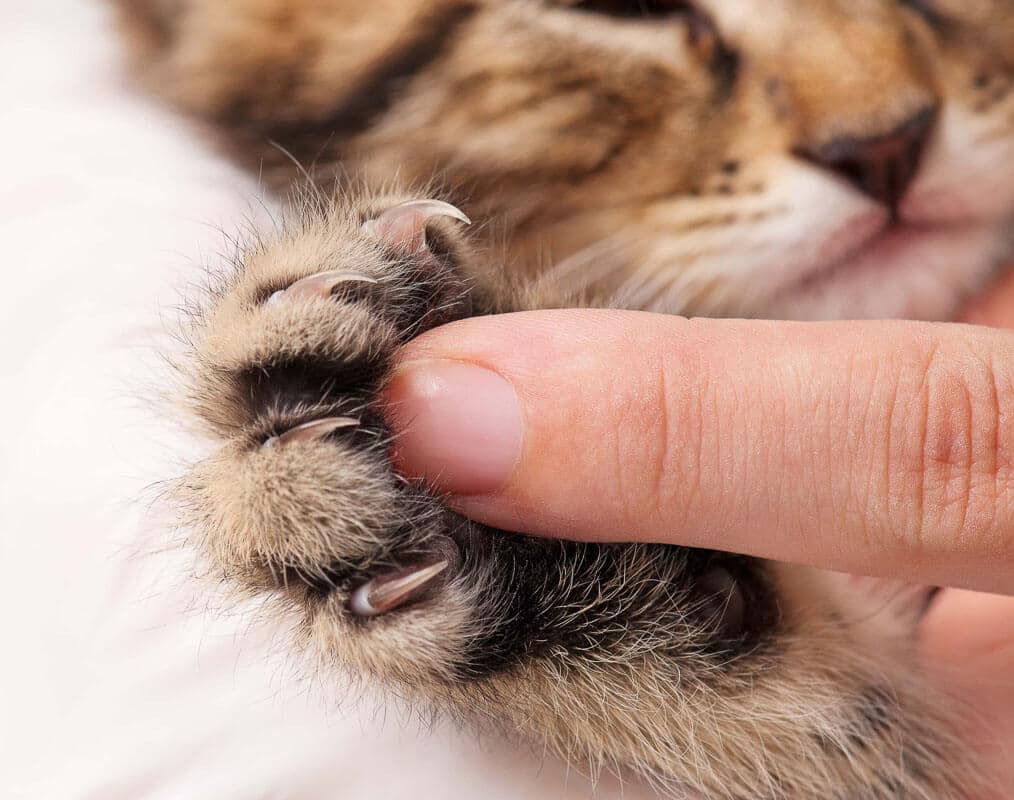 ⇒ Looking for the perfect collar for your kitty? Check out my posts on 6 stylish leather cat collars, the 7 best GPS Cat Collar Options, 8 stylish and fun Christmas cat collar choices, 6 best flea collar for Cats, 4 best Cameras for cat collars and 6 Spooky Halloween cat collar options.
Hills Prescription Diet Feline z/d for Skin/Food Sensitivities
Cats have reactions to certain types of proteins that are found within popular ranges of cat foods. And while these proteins are rich in health properties, some cats react badly to them.
The Hills Prescription food sensitivities product has been developed to manage diet sensitivity, as well as aid in reducing the possibility of adverse food reactions. It is formulated with proteins and nutrients with low allergens.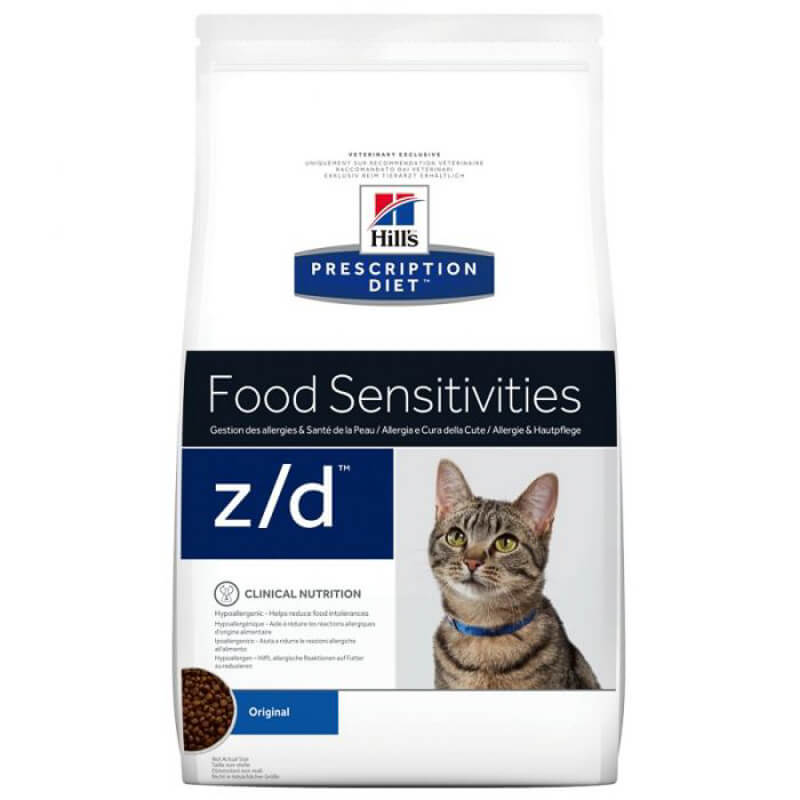 Such as single animal-source protein which minimizes the chances of negative food reactions and prevents harmful conditions.
The food targets a wide range of health problems that are prominent in cats, such as IBD and gastrointestinal disease. With high levels of essential fatty acids, this product also nourishes your cat's skin and coat, in order to prevent skin conditions which may arise with IBD.
⇒ Shop USA Hills Prescription Diet Feline z/d for Skin/Food Sensitivities Dry Food / Wet Food
⇒ Shop UK Hills Prescription Diet Feline z/d for Skin/Food Sensitivities Dry Food
⇒ Don't miss my guide to buying Cat Walking products, the 7 Best Escape Proof Cat Harness options and the Best Carrier for Cats.
Dr. Elsey's Cleanprotein Chicken Formula Grain-Free Dry Cat Food
Dr. Elsey's grain-free dry cat food is formulated with natural proteins that are found in cats' wild-caught prey. With this natural design, the food removes all of the added proteins and allergens found in common retail cat food produce.
With high-quality ingredients, including chicken as the main ingredient, as well as healthy Omega-3 fatty acids, your kitty will be left feeling active and happy. The fatty acids also play an important role in keeping the gut healthy, as well as aiding in healing.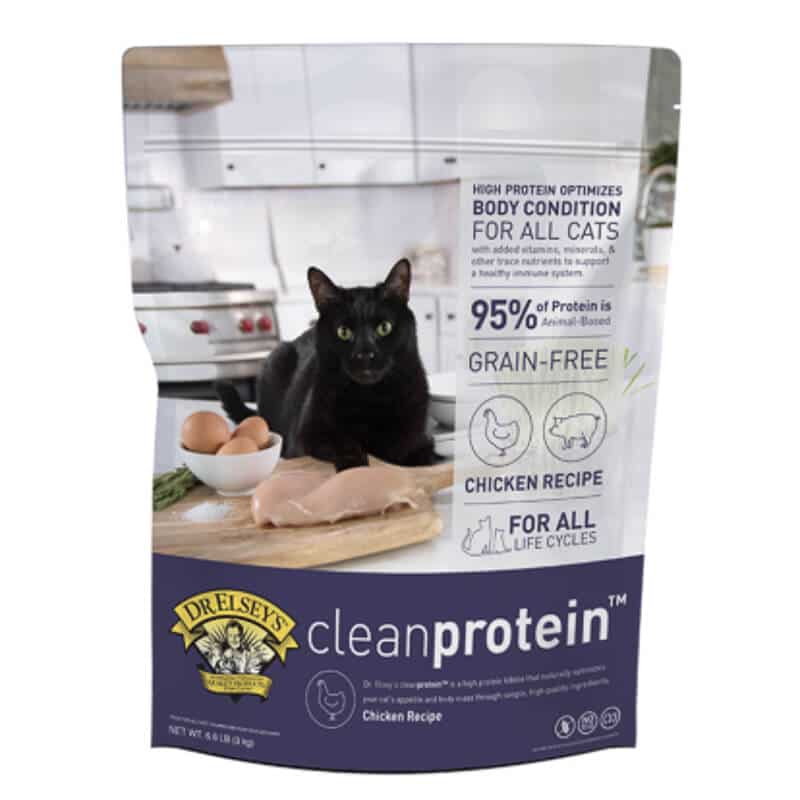 A lot of cats who suffer from IBD show remarkable weight-loss and a lack of appetite. The fact that this grain-free food is made up of 90% protein means your kitty will be able to maintain a healthy body weight.
⇒ Shop USA Dr. Elsey's Cleanprotein Chicken Formula Grain-Free Dry Cat Food
⇒ For everything you need to know about taking care of your finicky feline check out my guide to How to Groom a Cat, Ultimate Persian Cat Grooming Guide, the Best Cat Brush, Caring for Cats guide and my quick cat check up guide.
Royal Canin's Veterinary Diet Selected Protein Adult PR Dry Cat Food
Royal Canin's selected protein food is specifically designed for our feline friends who don't do well with food composed of foreign substances. Their food is made up of high quality, novel products that are rarely associated with food allergies.
The highly palatable wet and dry cat food is crafted with natural proteins that are found in both rabbits and peas. This means that your kitty is getting a well-balanced diet of both protein and fiber.
The added fiber helps proteins move slowly through their digestive tract, while also promoting the absorption of nutrients.
This is another great IBD-related food product that contains fatty acids that aid in healthy skin and coats. The added fatty acids soothe itching skin, hair loss, and overall skin sensitivity – which is brought on by an irritated gut.
⇒ Shop USA Royal Canin's Veterinary Diet Selected Protein Adult Dry Food / Wet Food
⇒ For all things fun with your kitty check out my guides to clothing for cats, the best toys for cats, great gifts for cats and my annual cat planner for kitty photo opportunities across the year.
Stella & Chewy's Chick Chick Chicken Dinner Morsels Freeze-Dried Raw Cat Food
Stella & Chewy's has designed their cat food with the philosophy of including all the goodness that cats got in the wild before they were domesticated. The food features only the healthiest, yummiest ingredients to prevent your pet from suffering from IBD.
Containing no grains or gluten, a common allergen, this product is made with up to 98% cage-free poultry, like wild-caught fish and chicken. The protein provides optimal energy sources, which improves appetite, and is free from allergens.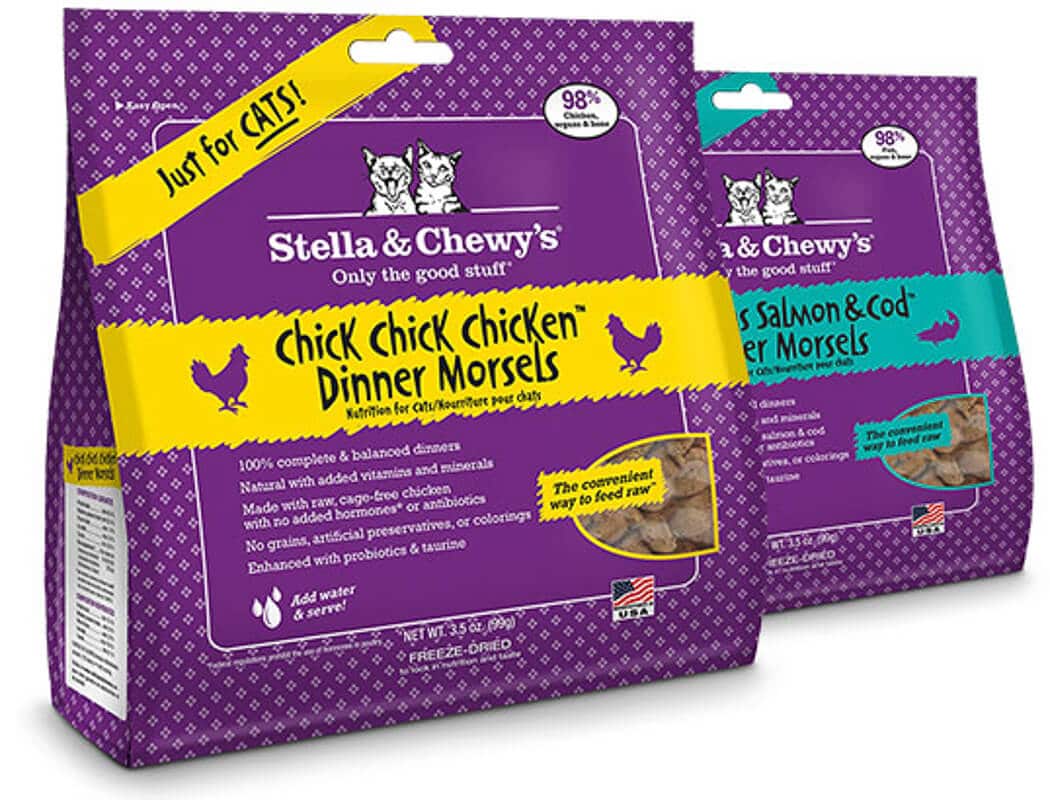 Given that the food is free-dried, it retains optimal levels of nutrients that you would find in raw food. This food can be served in either dry or wet form. For picky kitties, rehydrate the food with warm water to soften.
⇒ Shop USA Stella & Chewy's Chick Chick Chicken Dinner Morsels Freeze-Dried Raw Cat Food
⇒ Check out my guides to the best treats for cats, high-calorie cat food, high fiber cat food, low protein cat food, best food for cats with ibd, best cat foods for older cats that vomit, best food for constipated cats, can cats each cashews, can cats eat raspberries, best kitten dry food and a complete cat feeding guide wet and dry food.
Blue Buffalo Wilderness Salmon Recipe Grain-Free Cat Food
This Blue Buffalo Wilderness salmon recipe is ideal for cats suffering from IBS and showing symptoms such as vomiting, weight-loss, bloody stools, and diarrhea. T
he wholesome ingredients of salmon, sweet potatoes and peas, do not contain any added preservatives or artificial flavors that may cause irritation.
⇒ Keen to get a better understanding of why your cat behaves as it does? Check out my posts on What Smells do Cats Hate, Why Does my Cat Lick my Nose?, Why do cats roll in the dirt, Why Does my Cat Lay on my Chest , Why Does my Cat Sleep on my Legs, How Often do Cats Pee, How to Pet a Cat, Why do Cats Chase Their Tails?, What Does it Mean When a Cat Rubs Against you , Why Does my Cat Sit on Me? , Why do Cats Purr when you Stroke them? , How to Train a Cat Not to Bite, Why do Cats Knead their Owners? , Why do Cats Arch their Back, How to Get a Cat to Eat, Why Doesn't My Cat Purr?, Why Does my Cat Attack Me, Why Do Cats Lick Each Other? , What Does it Mean When a Cat Licks you? , Why Do Cats Bite Their Nails? and What Does it Mean when a Cat Headbutts you?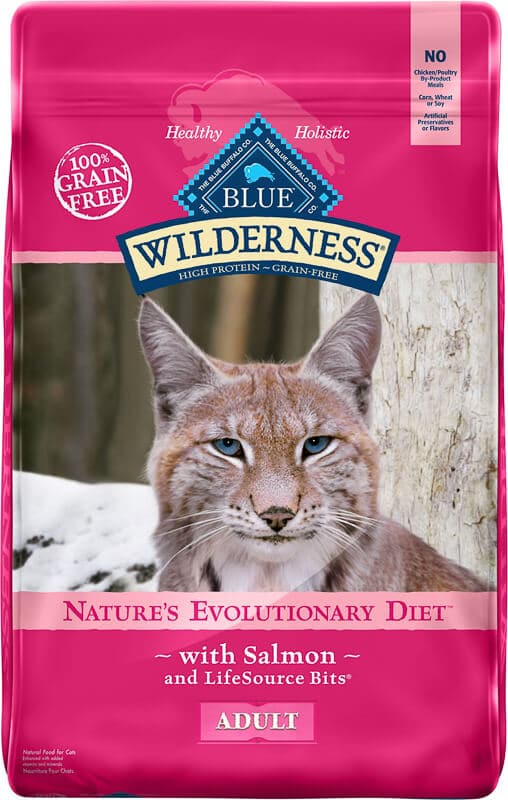 The prebiotic fibers and probiotics derived from the whole foods aid in healthy digestion, which prevents diarrhea and vomiting. While protein aids in healthy muscle growth and development.
With a unique blend of antioxidants, vitamins, and superfoods your cat will not only be avoiding artificial ingredients, but they'll also be strengthening their immune systems.
⇒ Shop USA Blue Buffalo Wilderness Salmon Recipe Grain-Free Dry Cat Food / Wet Food
⇒ Check out my guides to the Best Cat Products, Travel Litter Box, and the Best Cat Litter
Royal Canin Sensitivity Control Adult Dry Cat Food
This Royal Canin sensitivity control dry food provides the perfect support for cats who suffer from food hypersensitivity needs. The sensitivity food is composed of carefully selected sources of protein, to help reduce the risk of allergic reactions.
Just because your cat suffers from IBD doesn't mean they should miss out on the healthy fatty acids and nutrients found in pet food. This lactose- and gluten-free product includes a balanced variety of nutrients to cultivate healthy bacteria for their digestive system.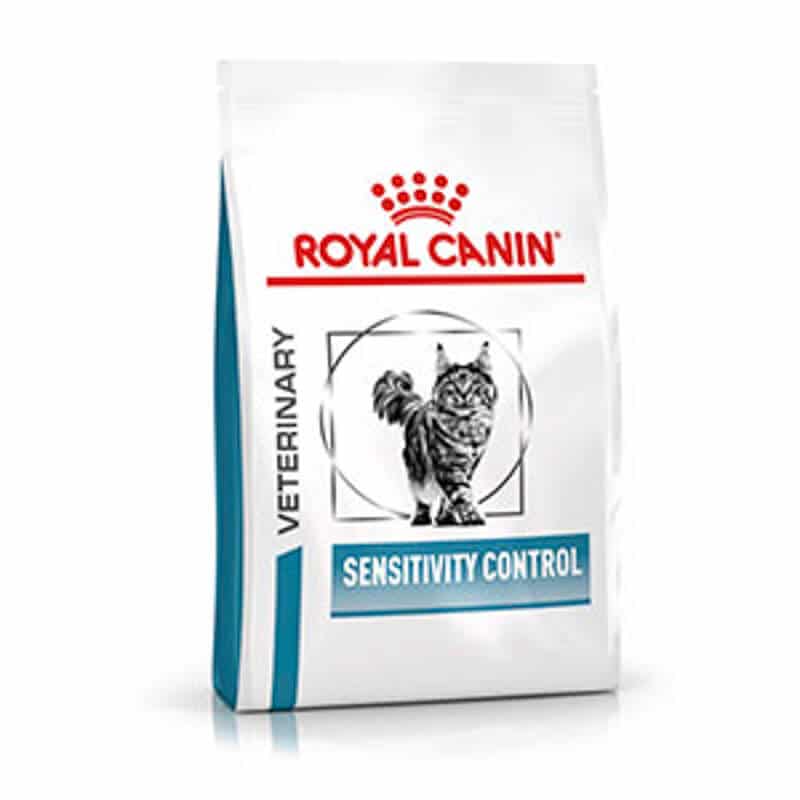 While IBD causes internal irritation, cats often suffer from skin irritation as a secondary result. With added biotin, niacin, and zinc, your cat's skin will be strengthened to help protect them from external irritants.
⇒ Shop UK Royal Canin Sensitivity Control Adult Dry Cat Food
⇒ One of the best places to get some fantastic cheap and cheerful cat clothes and accessories online is AliExpress. If you're in the USA, check out Chewy for some great options.
Purina Pro Plan Veterinary Diets EN Gastroenteric Feline Formula Cat Food
An important factor for when dealing with kitties who suffer from IBD and other gastroenteritis problems is keeping their food as natural as possible. This Purina Pro Plan food is specifically formulated for cats dealing with gastrointestinal conditions while maintaining a great taste for your cat to enjoy.
The high protein meals are energy-dense and totally digestible. This means that your cat has the ability to absorb all the nutrients found within the food, but also allows for food to pass easily.
⇒ Shop USA Purina Pro Plan Veterinary Diets EN Gastroenteric Feline Formula Dry Cat Food / Wet Food
⇒ Shop UK Purina Pro Plan Veterinary Diets EN Gastroenteric Feline Formula Dry Cat Food
⇒ About to become a fur parent? Check out my Complete Guide to How to Look After a Kitten.
To Conclude the Best Food for Cats with IBD
IBD is a common disease that many cats suffer from. And while it's important to seek medical advice and the right medication, your cat's food can play an enormous role in easing the symptoms.
The right food can help absorb nutrients, prevent allergic reactions, and deliver healthy proteins to strengthen your cat. They can also maintain a healthy weight, keep your kitty active, and support their immune systems.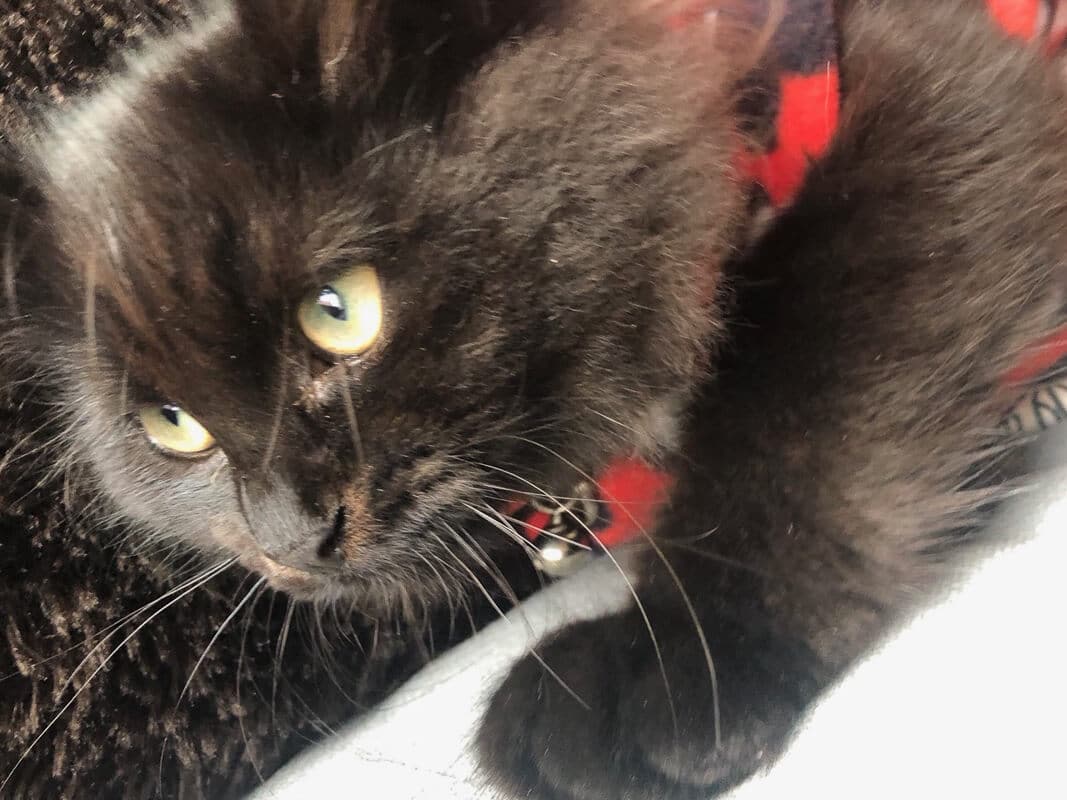 Please Note: This best food for cats with IBD post contains affiliate links. That means if you click through on most of the links and end up making a purchase I will receive a small commission. This will not effect the price that you pay. I wanted to make sure that you were aware of this.
Like this Best Food for Cats with IBD Post? Why Not Pin It?