In the world of cat, Tuxedo is a colour rather than a particular breed. However, some breeds can be considered Tuxedo Cat Breeds as they have this pattern more often than others. Alas, there are no cat breeds that are exclusively black and white.
Appropriately, the tuxedo is a pattern on a cat's coat. Black and white tuxedo cats have been popular in film, tv and advertising over the year – from Sylvester to Felix the Cat.
The colour pattern of a cat is driven by genetics. Tuxedo cats come in several different colour patterns all of which have been named:
Locket: a small bit of white only
Mitted: only white feed with a black body
Tuxedo: the complete tuxedo look eg black body on the rear, white underbelly, feet, and nose
Bicoloured: half of each colour
Magpie: a white cat with black spots
Harlequin: a Magpie with a black tail
There is also quite a bit of mythology around tuxedo cat breeds. Not many of the claims around this breed seem to be validated by a vigorous research process but they are interesting.
These myths include tuxedo cats being the strongest swimmers of all cats, being more intelligent than other cats and that they open their eyes 24 hours before all other types of cats.
What is factual is that a tuxedo cat has run for a political office (Stan in Halifax, Canada), President Clinton had a tuxedo cat whilst he was in the White House (Socks) and that a tuxedo cat once inherited over $USD6 million (Sparky).
Now that you're up to date with the tuxedo cat breed concept let's look at the 10 breeds that most commonly produce tuxedo cat patterns.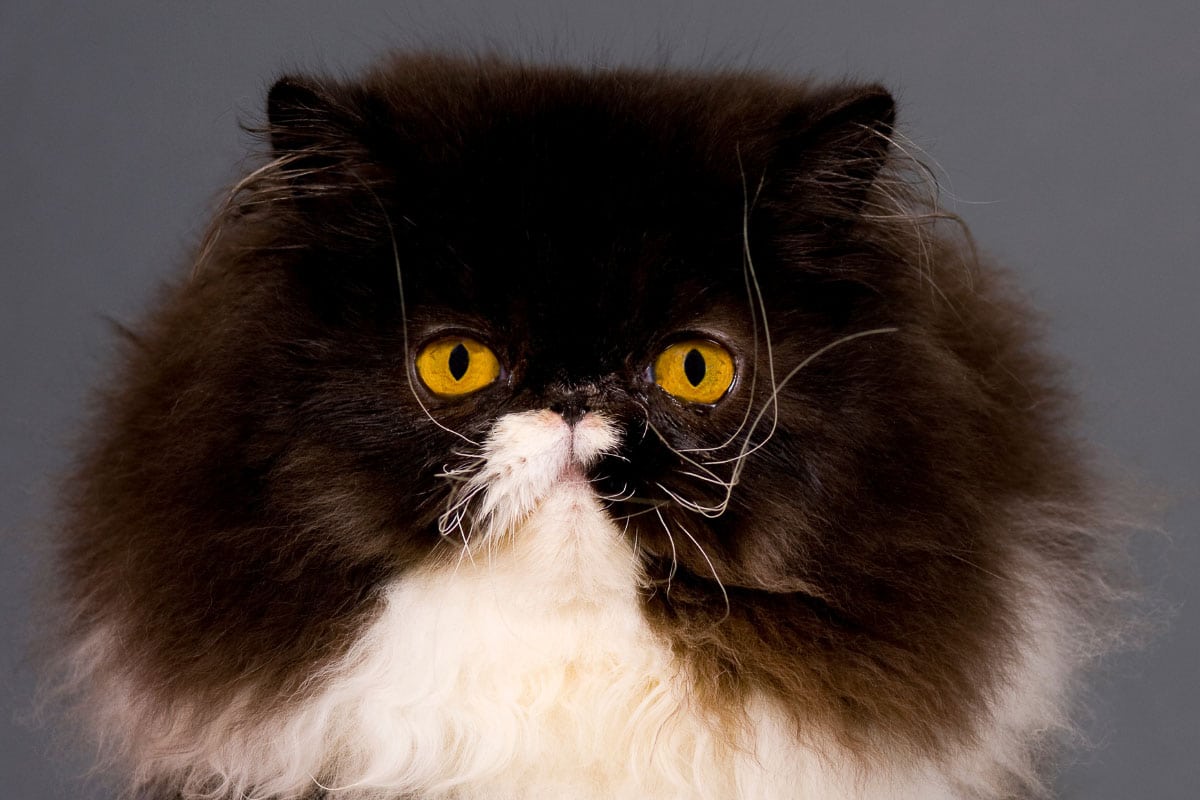 10 Tuxedo Cat Breeds
1. British Short Hair
The British Shorthair cat is a medium to large-sized cat breed with large gold, orange, or copper color eyes, a short, broad nose, and a short to medium coat. Daily grooming of these felines is necessary, especially during seasonal changes.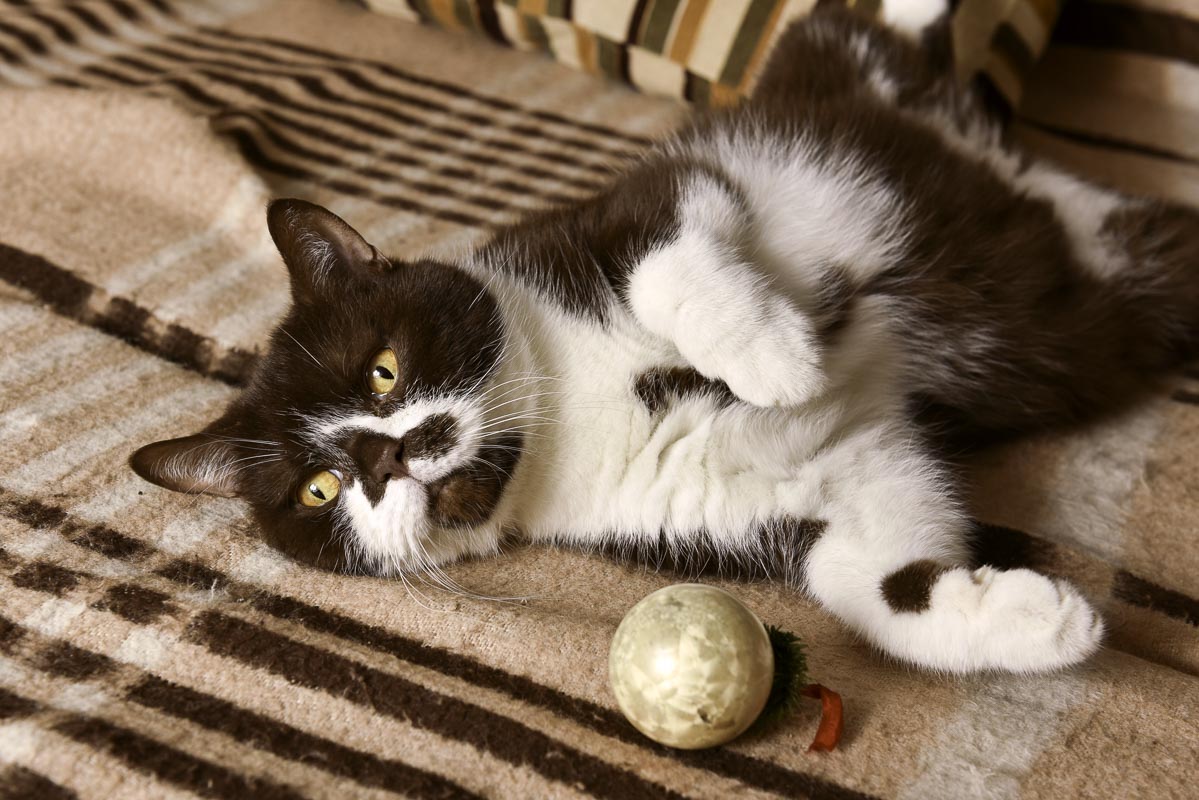 These lovely kitties are highly intelligent; however, they are still happy to stay inside and play with toys and people. Get some wand-like toys and start a game with your British Shorthair cat; it can be great fun.
This indoor cat breed has an easy-going personality and provides great companionship. While these cats love to play, they don't require hourly attention.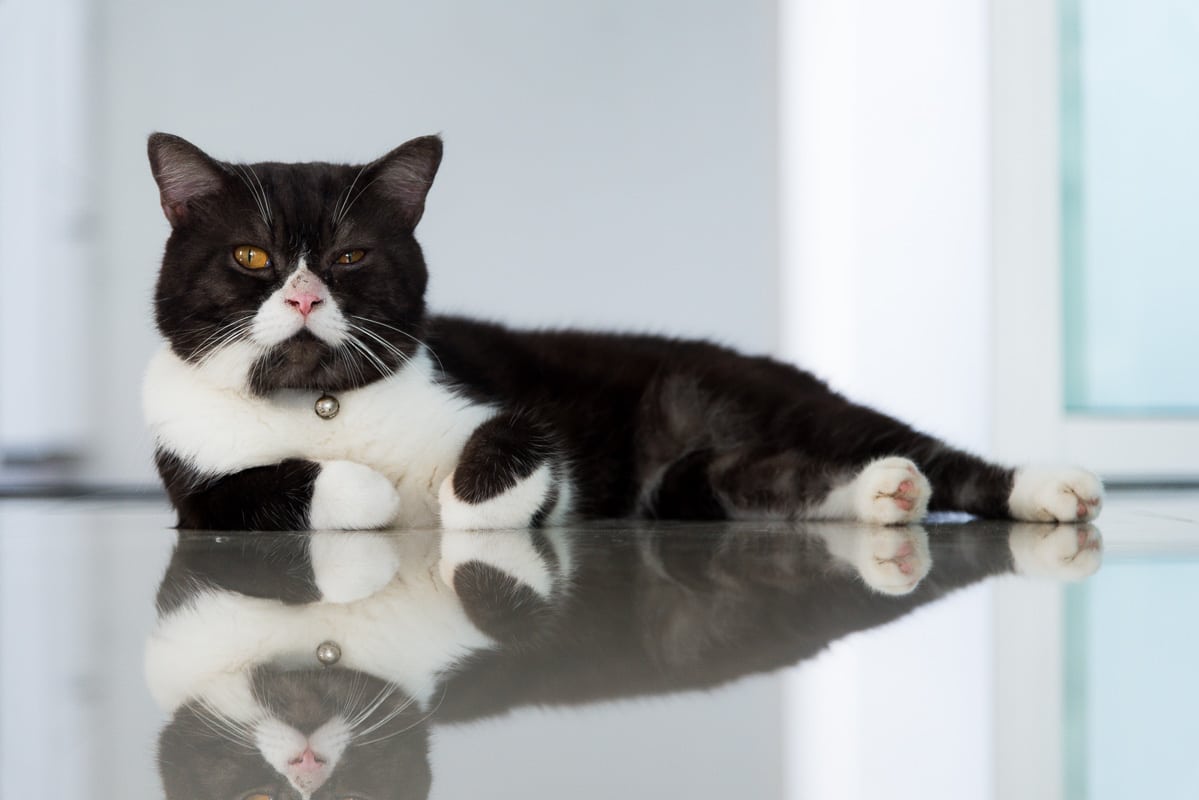 2. Cymrics
This very furry breed is best known for something that it doesn't have – a tail. A cat this furry does require quite a bit of grooming and brushing. But this will be offset by its playful personality.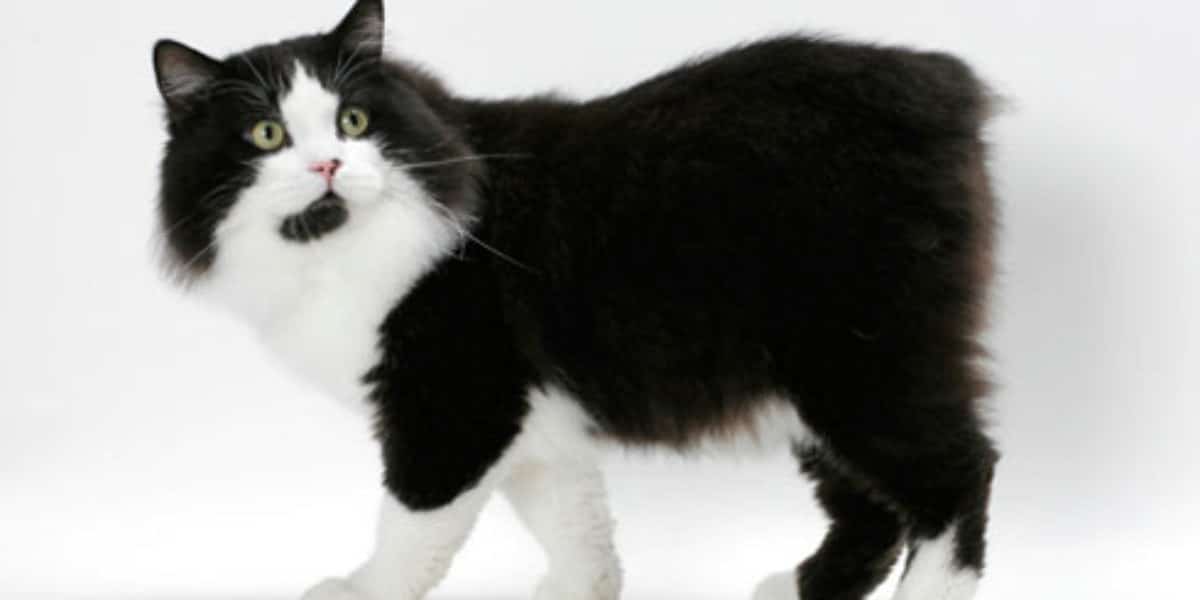 This is quite a stocky cat, more like a British Short Hair with its rounded head and rounded rear. Their hind legs are longer than their front legs which can give can be clearly seen.
Cymric cats come in a whole range of colours, one of which is the lovely tuxedo pattern. And do note that not every Cymric cat comes with a tail so this may be something that you want to check with the breeder if it is of importance.
3. Maine Coon
These fluffy felines are really something special. Known to be real gentle giants, they're often referred to as the dogs of the cat world thanks to the unique Maine Coon personality.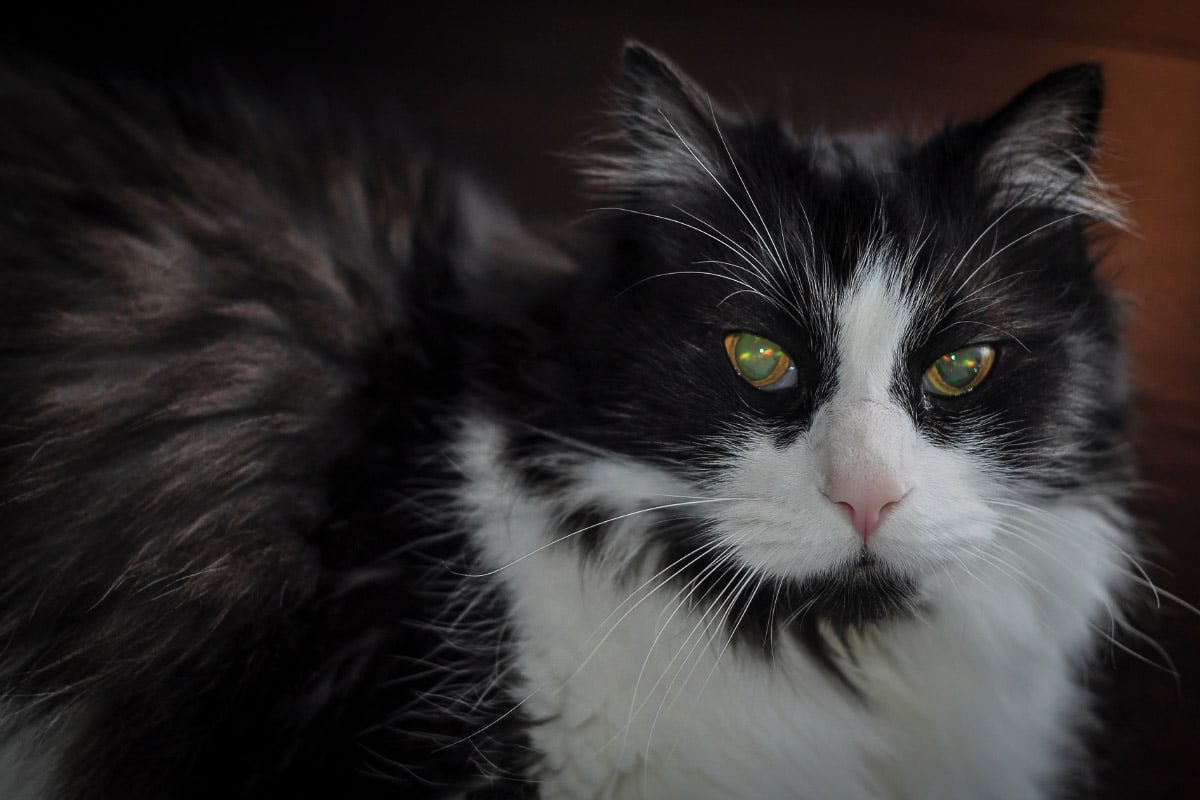 So if you're a self-proclaimed dog person but looking to broaden your horizons, this will be your perfect transition to being a cat owner too.
Maine Coons are friendly, loveable, and very vocal. Their sizable bodies and heavy, double-layer long hair kept them well-protected against the brutal cold in Maine, which is the state they originated from.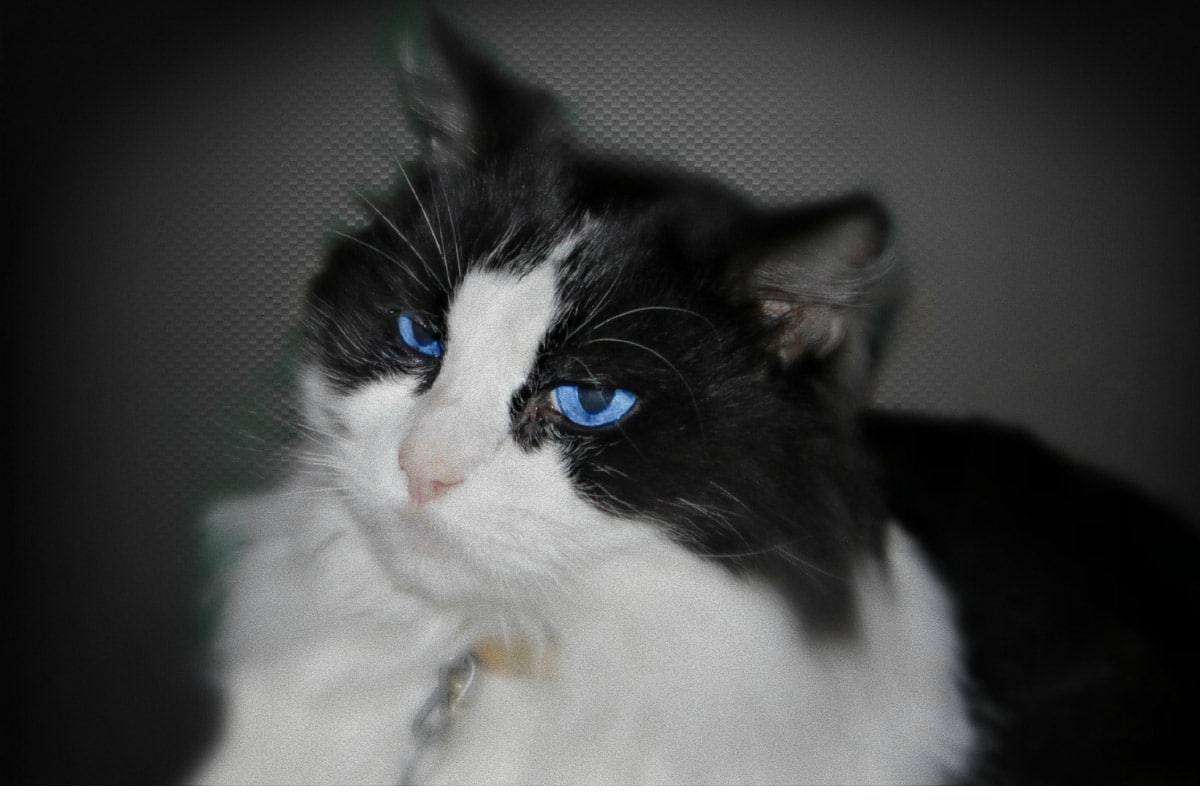 With so much personality and love to give, you may soon find yourself leaning towards the Maine Coon breed.
4. Munchkin
The Munchkin cat is everyone's favorite cutie. With teeny tiny short little legs and normal-sized bodies, these diverse cats are absolutely adorable.
The munchkin's dog counterpart is undoubtedly the sausage dog, as they share the short-legged trait. This is why these little felines are also called the "sausage cat".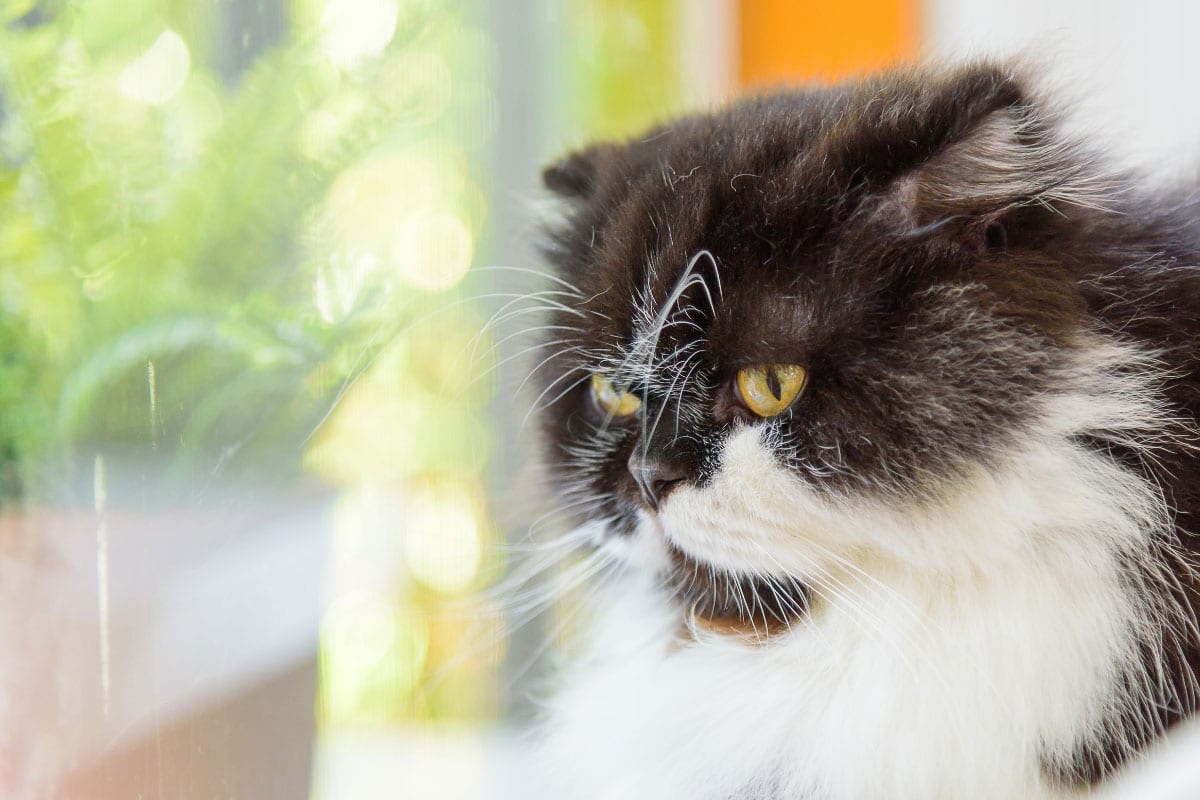 Considered the original dwarf cat, the Munchkin cat breed is not exclusive and can be linked to a number of other breeds. For example, you can find a Scottish fold munchkin cat or even a Maine coon munchkin cat. It's all about that short-legged gene mutation.
There is quite a lot of controversy surrounding these sweet looking felines, as there is concern over potential health and mobility issues. They were not considered an official breed for many years and were not allowed to take part in feline competitions.
Even today, there are a number of councils and associations that do not recognize the Munchkin cat breed.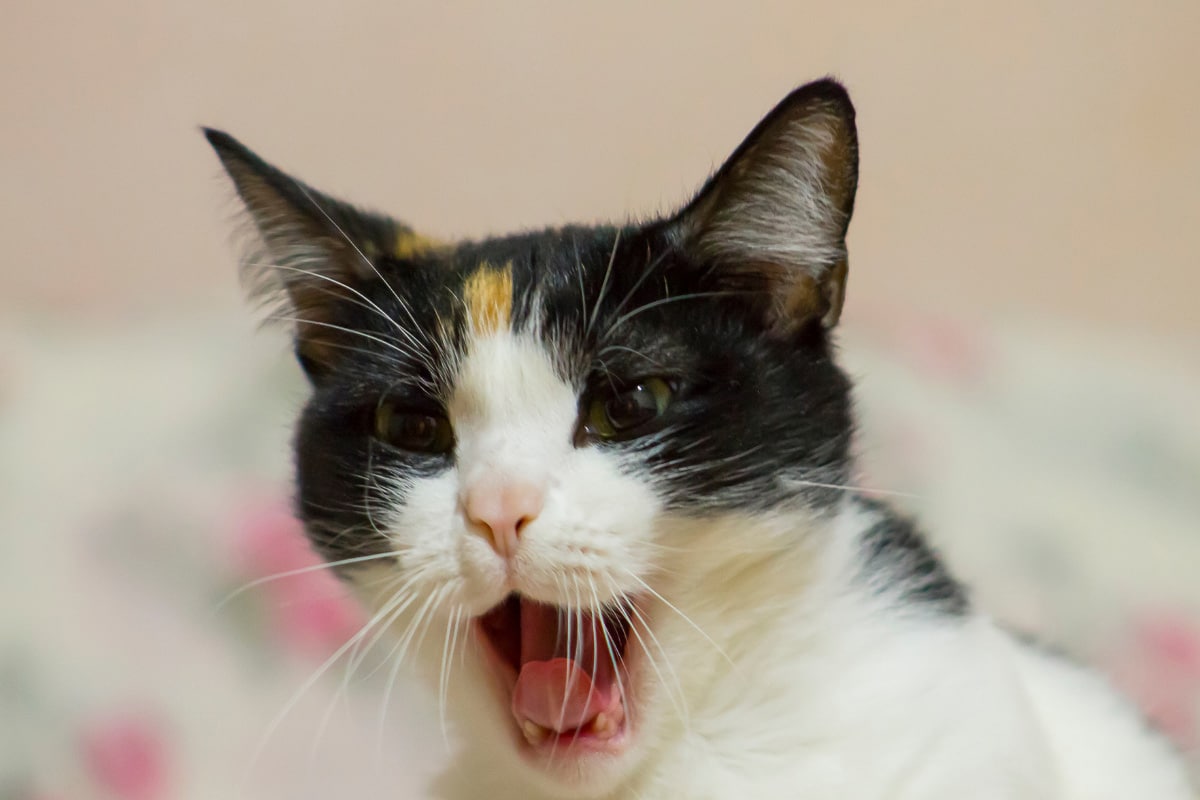 However, most sources say that the shortness of their legs does not affect the Munchkin's running and leaping abilities. Also, they are not generally found to have more joint or bone problems than other cat breeds. So, if you are passionate about their little legs, your ethics needn't be compromised.
The personalities of Munchkin cats are generally sweet, outgoing, and intelligent. They also respond well to being handled, which is lovely, as you'll undoubtedly want to hold these cuties all day long.
5. Japanese Bobtail
This sweet and loving breed of course originates from Japan. Apparently in the 1600s Japanese street cats were bobtails. The breed is considered to be lucky and its owners should prosper.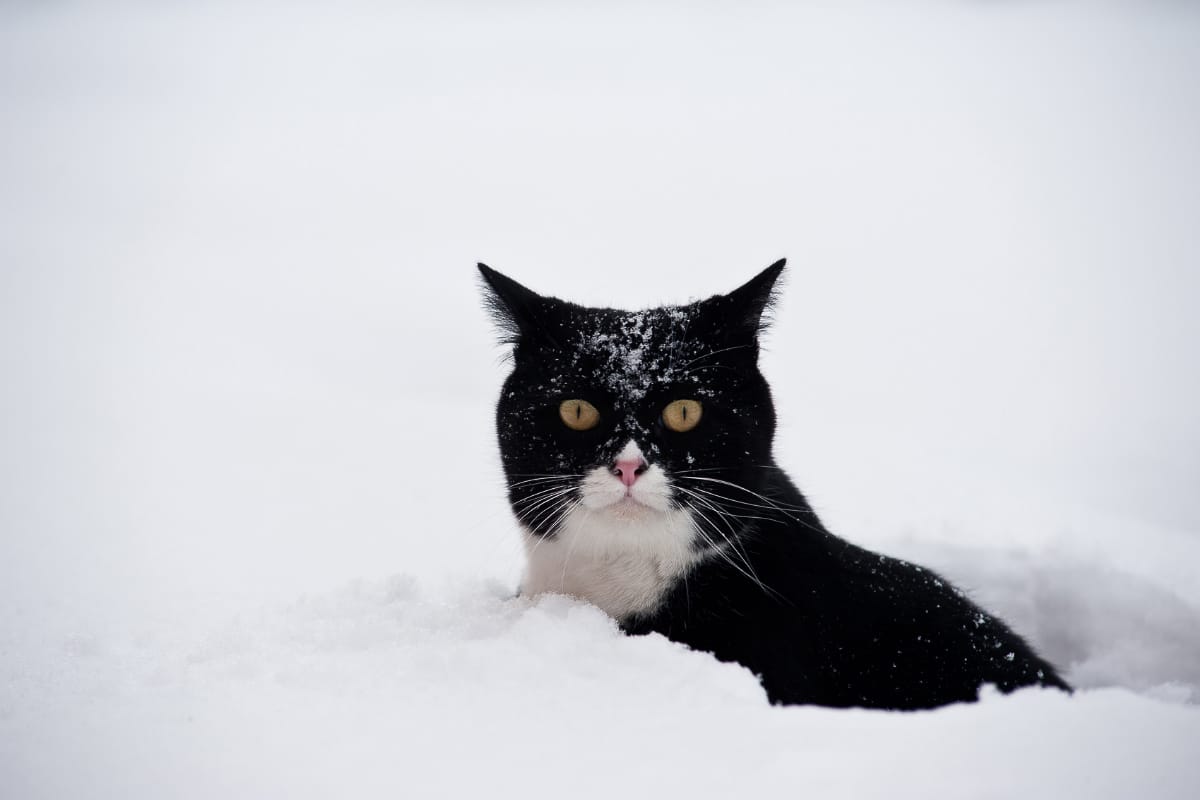 Statues of tri-colour Japanese Bobtail cats are quite common in Japan (these are supposed to be the luckiest Japanese Bobtails of all!). So when you see the familiar statue with the kitty raising its paw up and down you now know that you are looking at a Japanese bobtail cat.
The breed is named bobtail due to its short and stubby tail. They were also adored by the Japanese Imperial family and still have a regal air to them. This means that your home – and the items wihin it – are part of their Kingdom.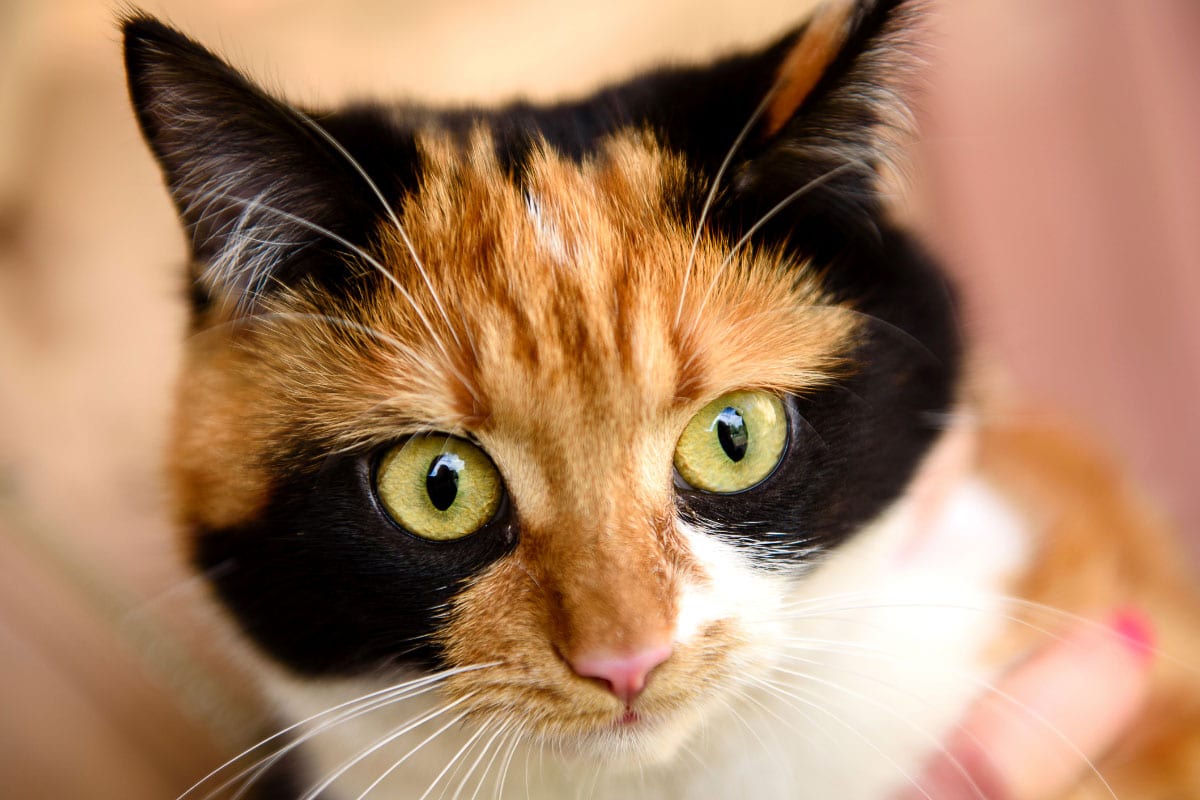 I loved this quote that I found on Wikipedia about Japanese Bobtail cats:
German doctor Engelbert Kaempfer wrote, "there is only one breed of cat that is kept. It has large patches of yellow, black and white fur; its short tail looks like it has been bent and broken. It has no mind to hunt for rats and mice but just wants to be carried and stroked by women."
6. Norwegian Forest Cat
Scandanavian and from a forest – this is one on trend breed of kitty! Whilst the Norwegian Forest Cat loves to play it is also very happy to hang out on its own and won't follow you around when you get home.
Larger than your average cat, the Norwegian Forest Cat Breed are rather elegant kitties. They have long legs and bushy tails that are often as long as their bodies.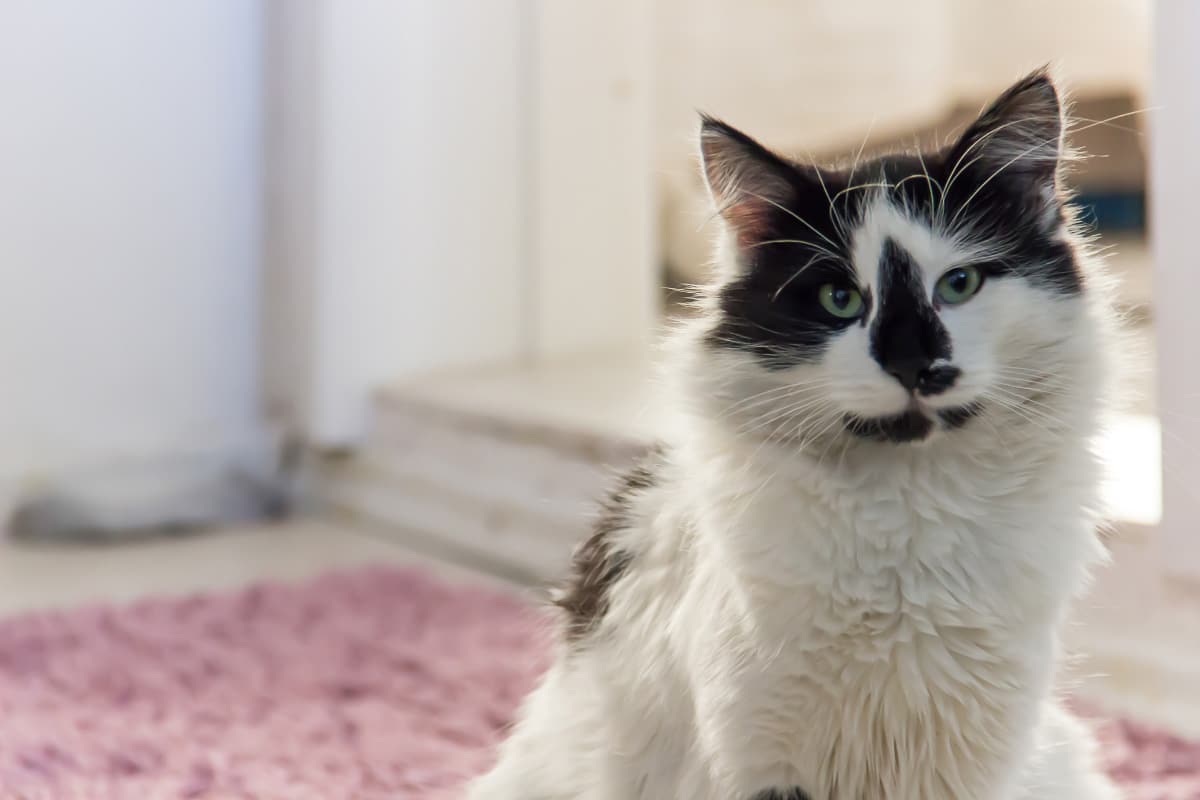 When their coat has fully come in they are a sight to behold. They often come out in a full mane, fluffy chest, furry legs and even tufts of fur between their toes.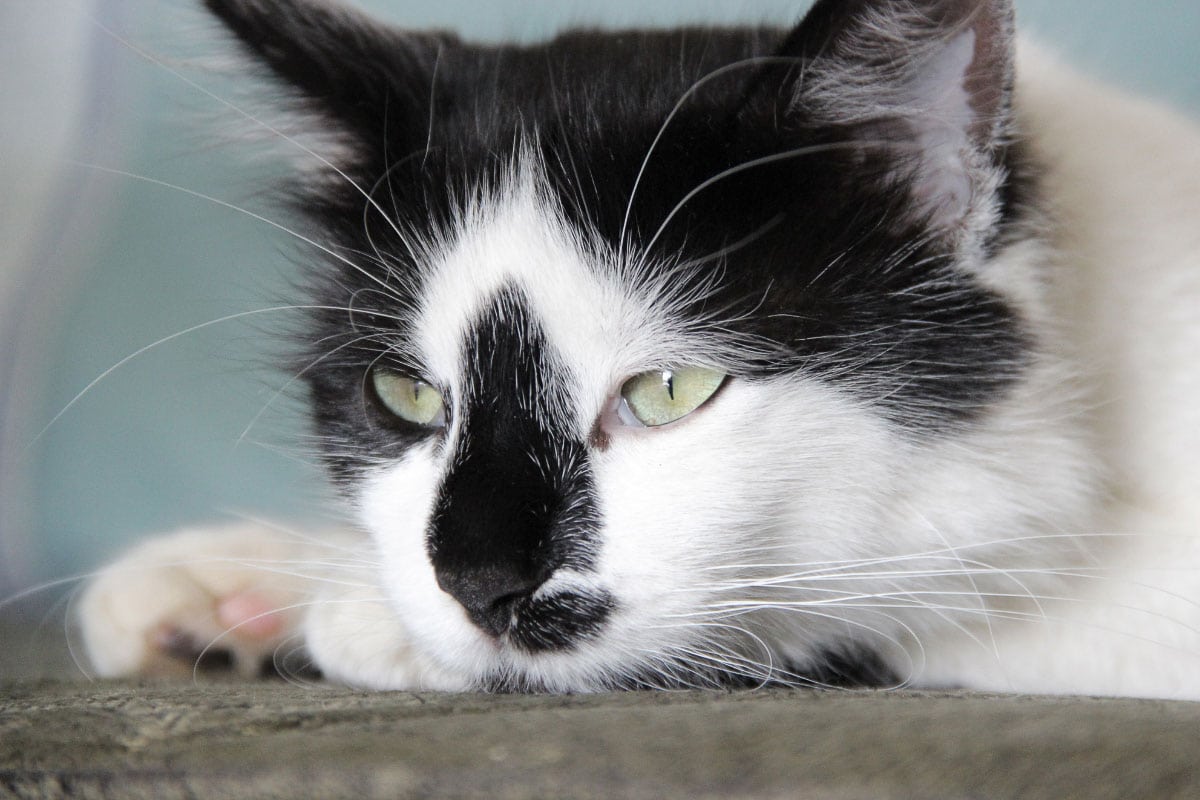 ⇒ Got a new kitty on the way and looking for some names? Check out my posts on 12 Greek Cat Names , 11 Egyptian Cat Names, 12 Best Cat Food Names, 50+ Creative Names for Black Cats, 12 Bang On Irish Cat Names, 11 Movie Cat Names, 12 Sensational Siamese Cat Names, 12 Black and White Cat Names, 19 Awesome Bengal Cat Names, 11 Ginger Cat Names, 9 Best White Cat Names and the 16 Best Disney Cat Names
As a result, these friendly cats do require daily grooming. Their ears also often get tufts of fur which needs to be groomed. The Norwegian Forest Cat actually has a double coat with one being weatherproof.
7. Persian
Persian cats are affectionate, docile, and gentle kitties. This breed has a quiet demeanor; they plop down on any soft surface and simply pose for your appreciation. These elegant cats are not very active, which makes them the perfect indoor pet.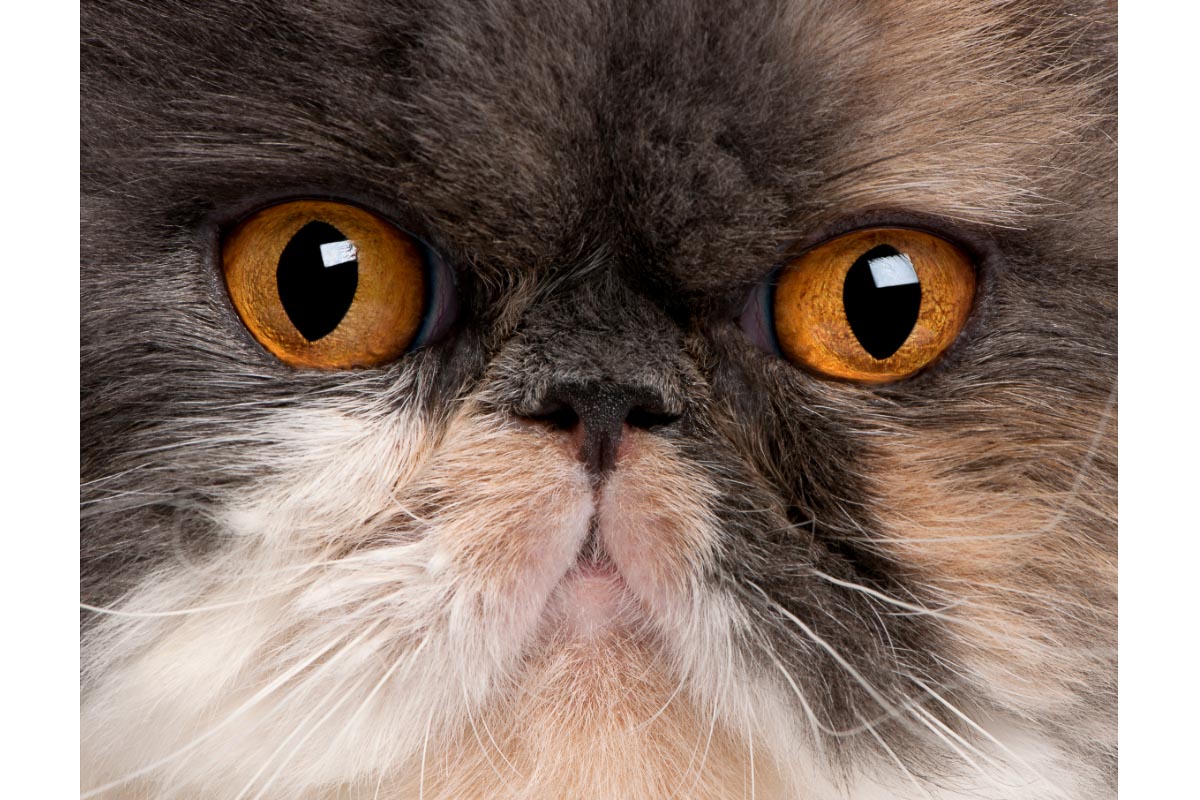 Persians have a relatively small face so their big round eyes are particularly prominent. Most Persians have gorgeous blue eyes but their can be exceptions – or some who have a different colour in each eye.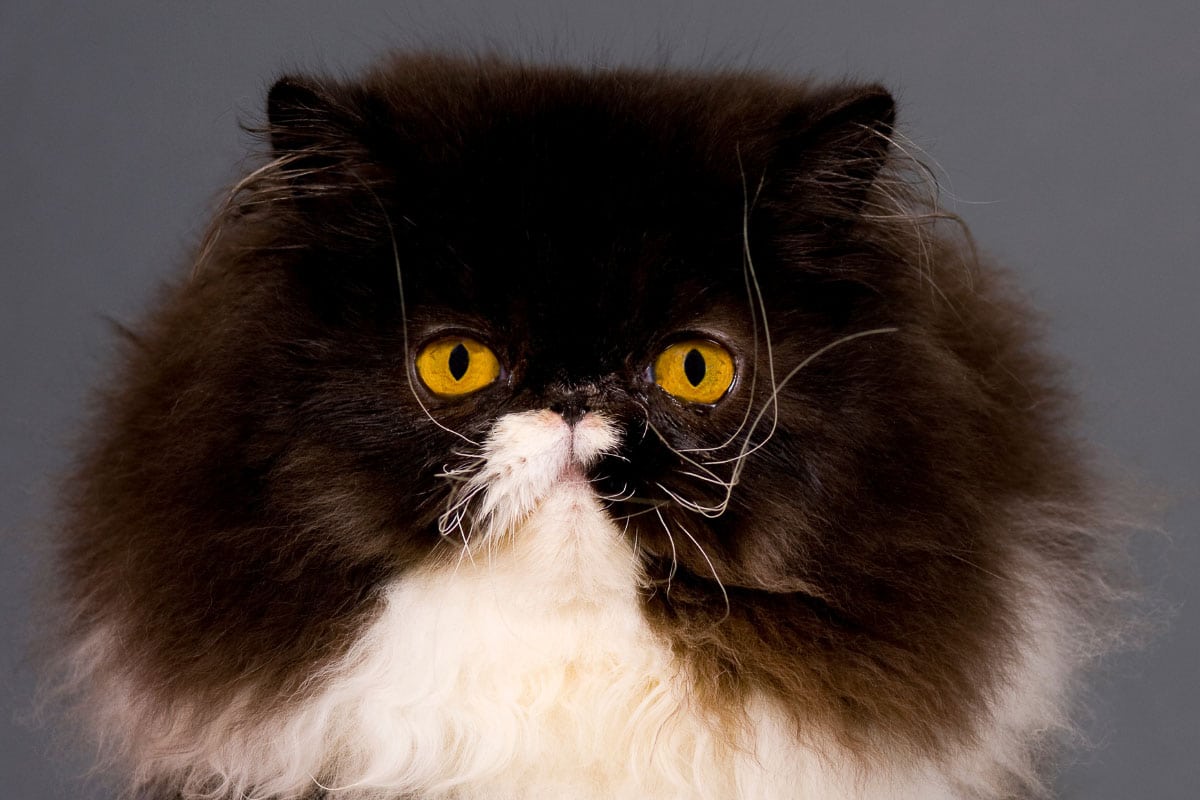 ⇒ Thinking about what kind of kitty you would like? Check out my posts on the 9 Most Expensive Cat breeds, 10 Snuggly Flat Faced Cat Breeds, 7 Strange and Weird Cat Breeds, 11 Indoor Cat Breeds, 14 Cutest Cat Breeds, 12 Most Friendly Cat Breeds, 8 Fluffiest Cat Breeds, 9 Super Cool Cat Breeds, 11 Rare Cat Breeds, 8 Small Cat Breeds, 9 Big Ear Cat Breeds, 13 Big Eyed Cat Breeds, 10 Tuxedo Cat Breeds, Norwegian Forest Cat vs Maine Coon, 9 Gorgeous Grey Cat Breeds, 8 Garfield Cat Breeds, Siberian cat colors, Maine Coon Personality and the ultimate Siberian Cat personality profile.
Although affectionate, Persian cats are discriminative and reserve their attention for family and a few trusted guests.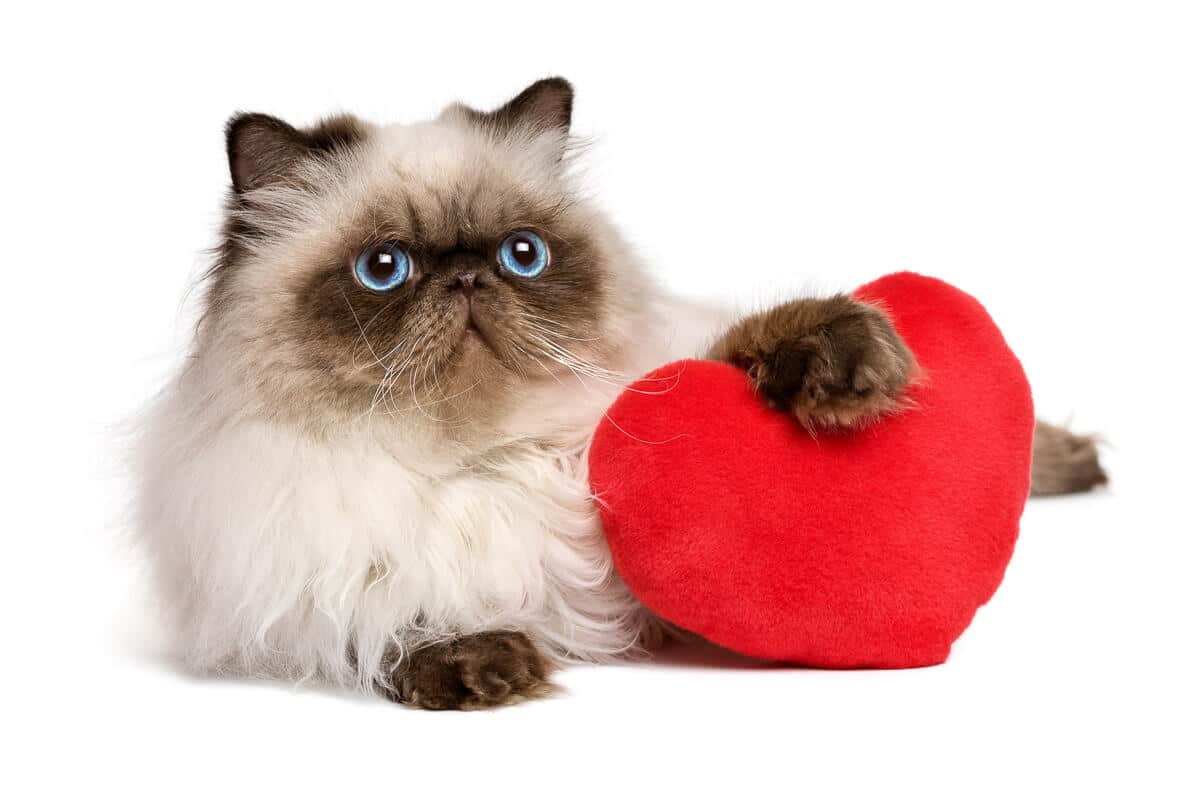 This beautiful flat flaced cat breed does get along with children and other household pets; however, they aren't fans of loud environments but rather serene homes where little changes.
8. Turkish Angora
Turkish Angora cats are known for their long, silky coats which often become the longest around the cat's neck. They are an adorable combination of large ears, almond-shaped eyes, and a small to medium-sized head.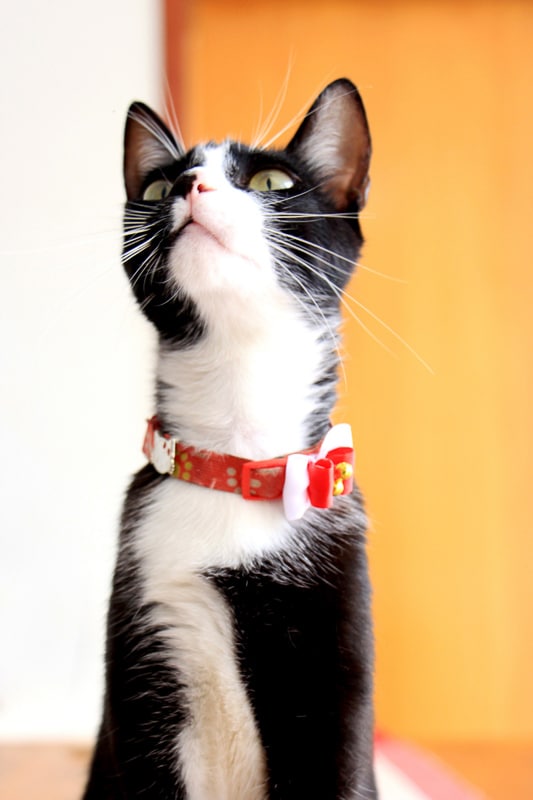 ⇒ Keen to get a better understanding of why your cat behaves as it does? Check out my posts on What Smells do Cats Hate, Why Does my Cat Lick my Nose?, Why do cats roll in the dirt, Why Does my Cat Lay on my Chest , Why Does my Cat Sleep on my Legs, How Often do Cats Pee, How to Pet a Cat, Why do Cats Chase Their Tails?, What Does it Mean When a Cat Rubs Against you , 14 Sleeping Cat Positions, Why Does my Cat Sit on Me? , Why do Cats Purr when you Stroke them? , How to Train a Cat Not to Bite, Why do Cats Knead their Owners? , Why do Cats Arch their Back, How to Get a Cat to Eat, Why Doesn't My Cat Purr?, Why Does my Cat Attack Me, Why Do Cats Lick Each Other? , What Does it Mean When a Cat Licks you? , Why Do Cats Bite Their Nails? and What Does it Mean when a Cat Headbutts you?
The most common eye colour for a Turkish Angora cat is blue. However, they can also have amber, green or gold eyes as well.
Originally from Turkey (you may have guessed this), the earliest records of the Turkish Angora cat are from the 16th century. However, the breed began to disappear in the early 19th century.
The Turkish Angora was bred at the Ankara Zoo to preserve its pedigree and breed was officially established in North America in the 1970s.
These friendly and gentle cats also have a more boisterous side and love run, jump and explore. He loves to play and will do almost anything to get your attention.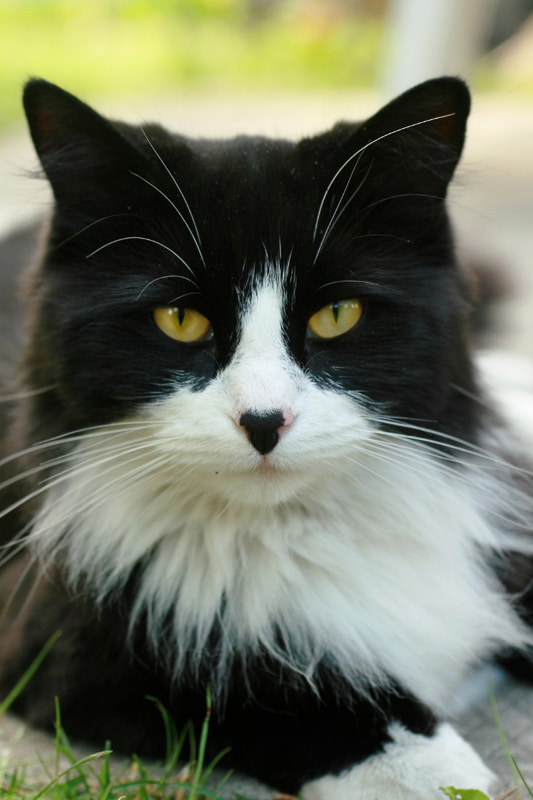 ⇒ Looking for the perfect collar for your kitty? Check out my posts on 6 stylish leather cat collars, the 7 best GPS Cat Collar Options, 8 stylish and fun Christmas cat collar choices, 6 best flea collar for Cats, 4 best Cameras for cat collars and 6 Spooky Halloween cat collar options.
This cat breed will maintain the playfulness they exhibit as kittens throughout their lives. They will enjoy curling up next to you and on you on both the couch and your bed.
9. Cornish Rex Cat Breed
The Cornish Rex cat has a head shaped liked a triangle. As a result its eyes are prominent and large. The eyes of the Cornish Rex cat tend to be golden in colour although that can vary.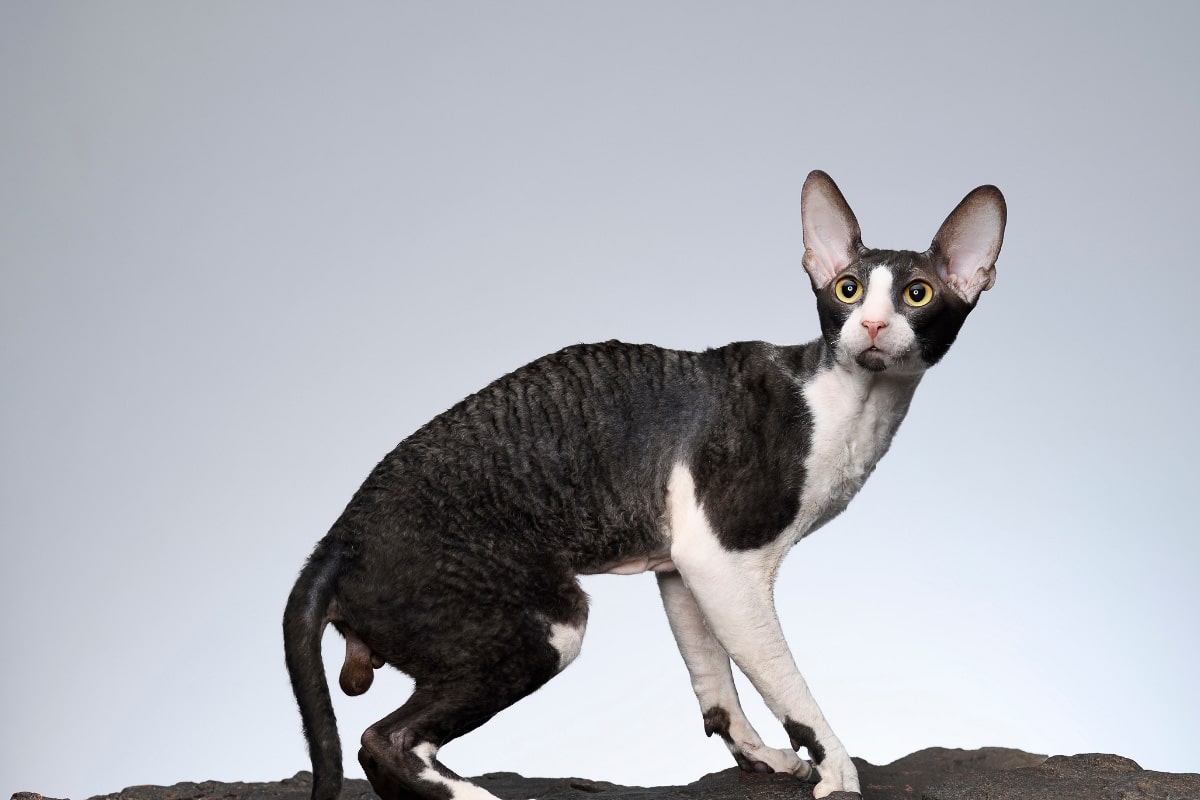 ⇒ Check out my guides to the Best Cat Products, Travel Litter Box, and the Best Cat Litter
⇒ About to become a fur parent? Check out my Complete Guide to How to Look After a Kitten.
The Cornish Rex cat breed has no hair apart from some down. Their coat is very fine and can sometimes get a bit of a curl. The lack of fur can emphasise those big eyes even more.
This cat breed is often compared to greyhound dogs due to their sleek appearance and they like a long, lolling run. This is a very adventurous breed that loves to explore and will keep its playful demeanor long after its kitten days are finished.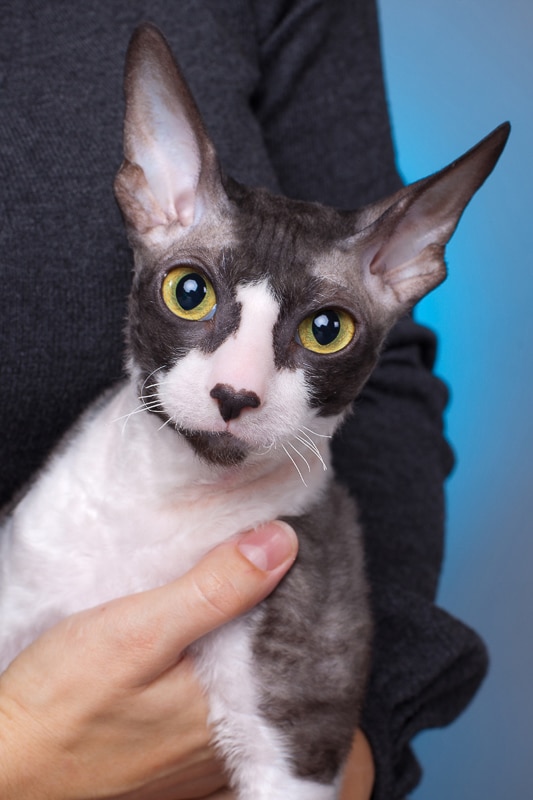 ⇒ Check out my guides to the best treats for cats, high-calorie cat food, high fiber cat food, low protein cat food, best food for cats with ibd, best cat foods for older cats that vomit, best food for constipated cats, can cats each cashews, can cats eat raspberries, best kitten dry food and a complete cat feeding guide wet and dry food.
10. Siberian Cats
My own feline friend, Alexei, is a Siberian, so I'm particularly partial to this amazing breed. With a thick, luxurious coat, stunning colors and affectionate personality, Siberians are well-suited to any home.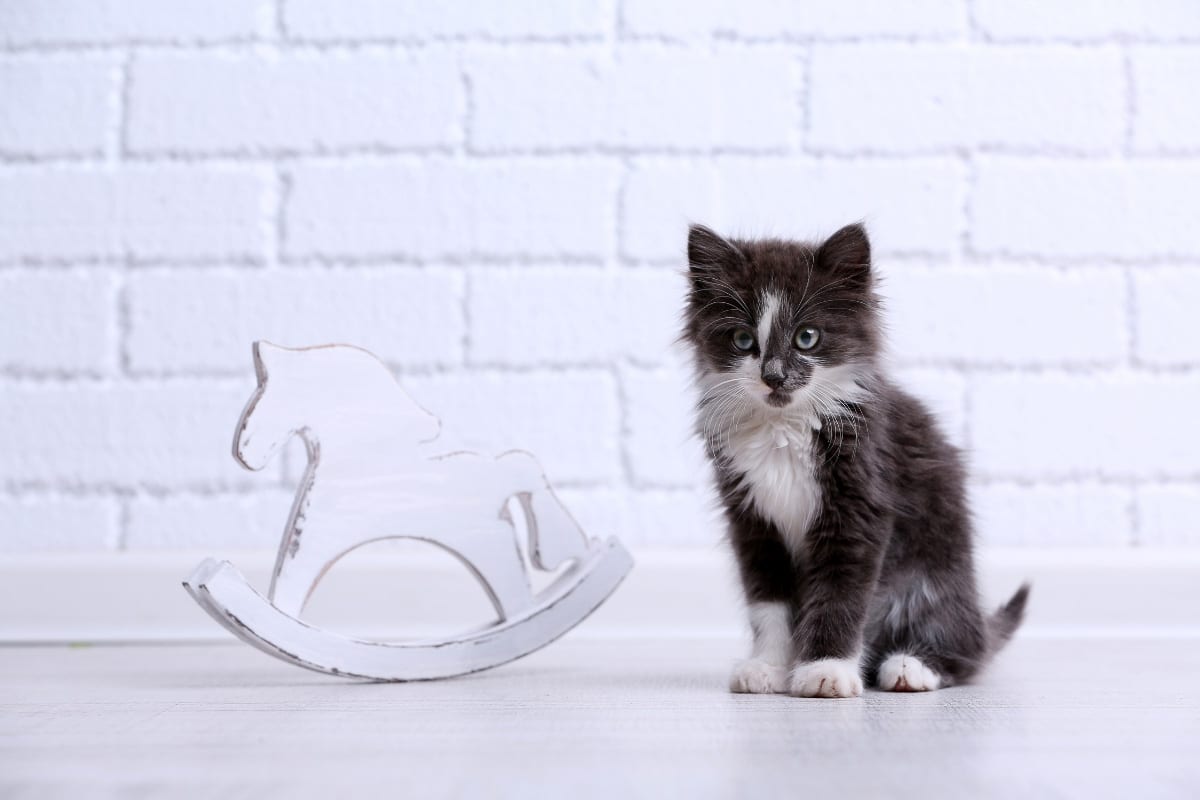 ⇒ For all things fun with your kitty check out my guides to clothing for cats, the best toys for cats, great gifts for cats and my annual cat planner for kitty photo opportunities across the year.
They're laid-back but enjoy playing, and are very attached to their humans. You'll often find your Siberian cat following along behind you and cuddling up as soon as you take a seat.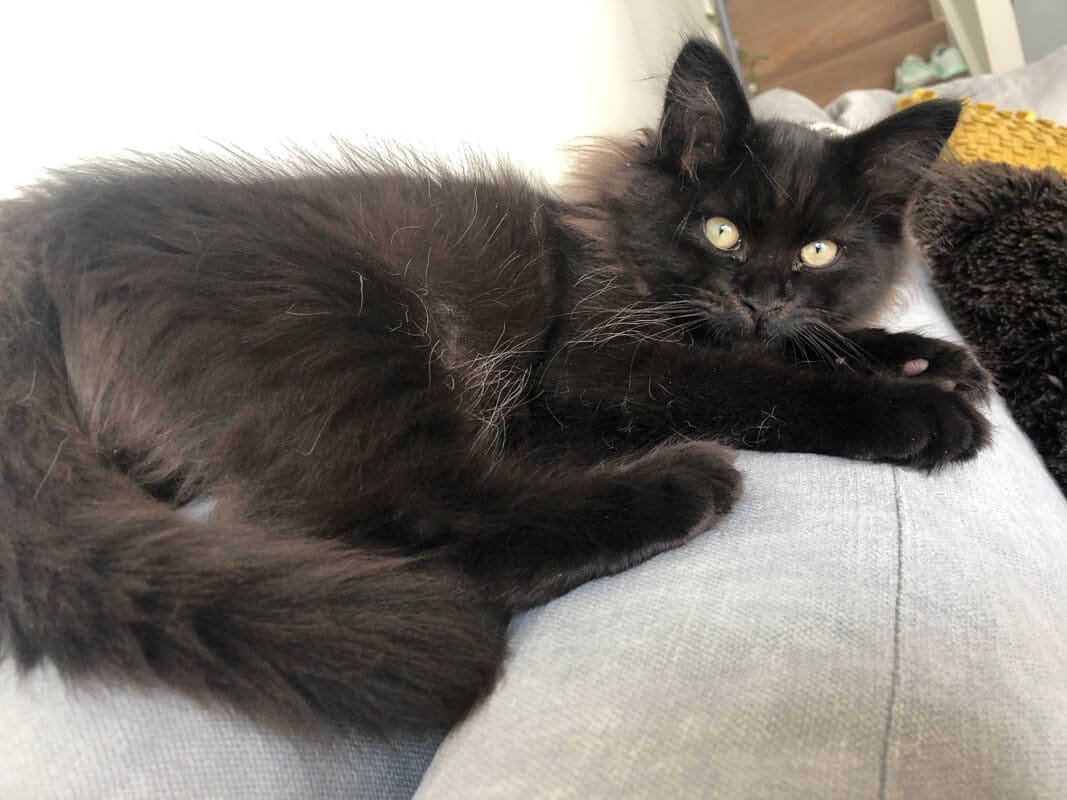 ⇒ For everything you need to know about taking care of your finicky feline check out my guide to How to Groom a Cat, Ultimate Persian Cat Grooming Guide, the Best Cat Brush, Caring for Cats guide and my quick cat check up guide.
As you may expect, this loving cat comes from Siberia in Russia, so they're well suited to cold conditions. It's an ancient breed thought to be ancestral to all modern long-haired cats. That's quite the pedigree.
⇒ Don't miss my guide to buying Cat Walking products, the 7 Best Escape Proof Cat Harness options and the Best Carrier for Cats.
Please Note: This tuxedo cat breeds post contains affiliate links. That means if you click through on most of the links and end up making a purchase I will receive a small commission. This will not affect the price that you pay. I wanted to make sure that you were aware of this.
Check out my Tuxedo Cat Breeds Webstory